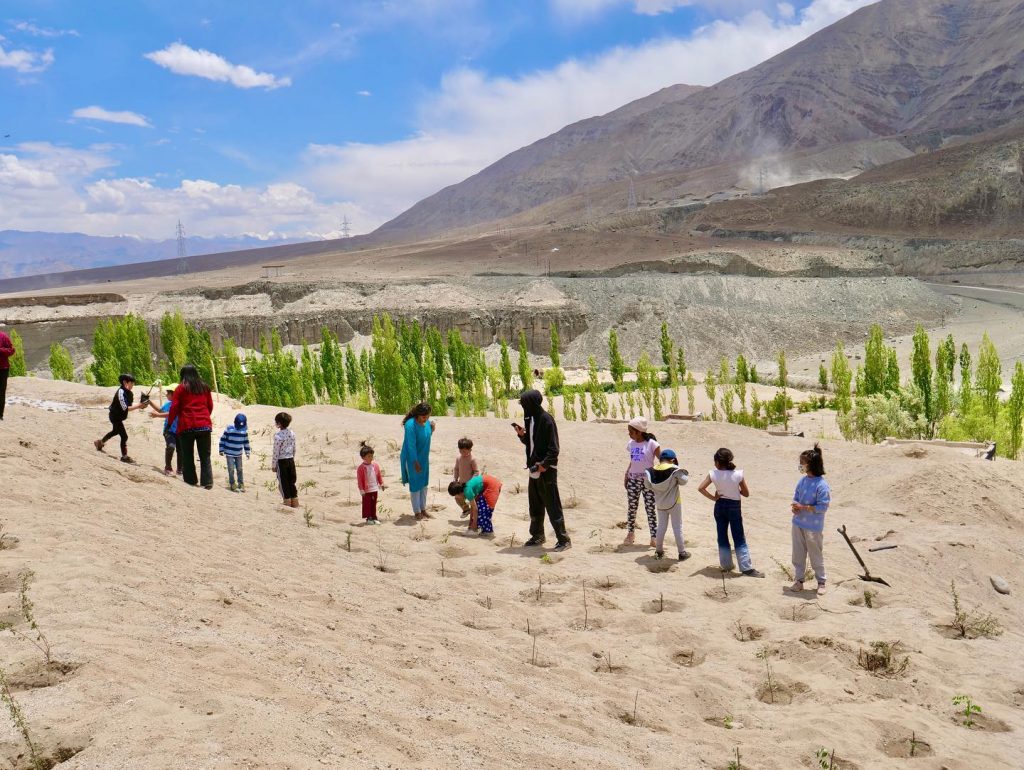 Leh: The PwC India Foundation, in partnership with the Students' Educational and Cultural Movement of Ladakh (SECMOL), organised a plantation drive in a valley close to Leh, Ladakh, to commemorate World Environment Day.
Ladakh is a high-altitude desert where ecosystems and communities rely on glaciers releasing 'fossil' water from thousands of years ago. Climate change has caused the size of glacial streams to shrink in the upper valleys of Ladakh. To help solve the problem of water shortages in spring for the agriculture-dependent communities in the valleys of Ladakh, PwC India Foundation partnered with SECMOL in 2019 and started the ice stupa project,
and has undertaken several other concerted efforts to restore the valley's fragile ecosystem by improving its green cover and empowering communities by helping them generate livelihood opportunities. 
Jaivir Singh, Vice Chairman, PwC India Foundation says, "At
the PwC India Foundation, we believe that building the capacities of the communities most vulnerable to climate-induced challenges helps them bounce back better from the face of adversity. We hope that through our collaborative efforts with NGO partners, local community members and relevant stakeholders in Ladakh and other climate-vulnerable regions of the county, we will continue to build sustainable and innovative solutions to empower those most in need."
"The ice stupas were built in winters when the water would freeze. In spring, the water from the ice stupas would start melting and supply the reservoirs in the lower valley.
"Because of this technique, practising drip irrigation has become possible in the area and the communities have better access to water, thereby reducing the level of effort and investment required to carry out agricultural activities," added Jaivir. 
Sonam Wangchuk, Founder and Advisor, SECMOL says, "The climate of Ladakh is drastically changing. Under the current world scenario, our white glacial reserves are rapidly melting away. Today, the experimental native species plantation that we are doing will pave the way to green the slopes of the barren mountain valleys of Ladakh. I would urge the people living in cities, to please live simply so that we people in the mountains can simply live."
The collaboration has also worked towards enhancing the water retention capacity of soil in the region. First, trenches were dug and filled with clay. As a result of this, the land became more permeable and less prone to soil erosion. Then, continuous plantation drives were planned to support afforestation efforts that will, in turn, reduce the frequency of flash floods and aid groundwater recharge in the area. Through the course of this partnership, over 14,000 saplings of indigenous herbs, bushes and shrubs have been planted to boost restoration and reforestation.
During this partnership, annual training sessions and awareness workshops have also been organised to educate local community members about the importance of water conservation and train them in building ice stupas. These workshops were also planned to enhance their drought preparedness.