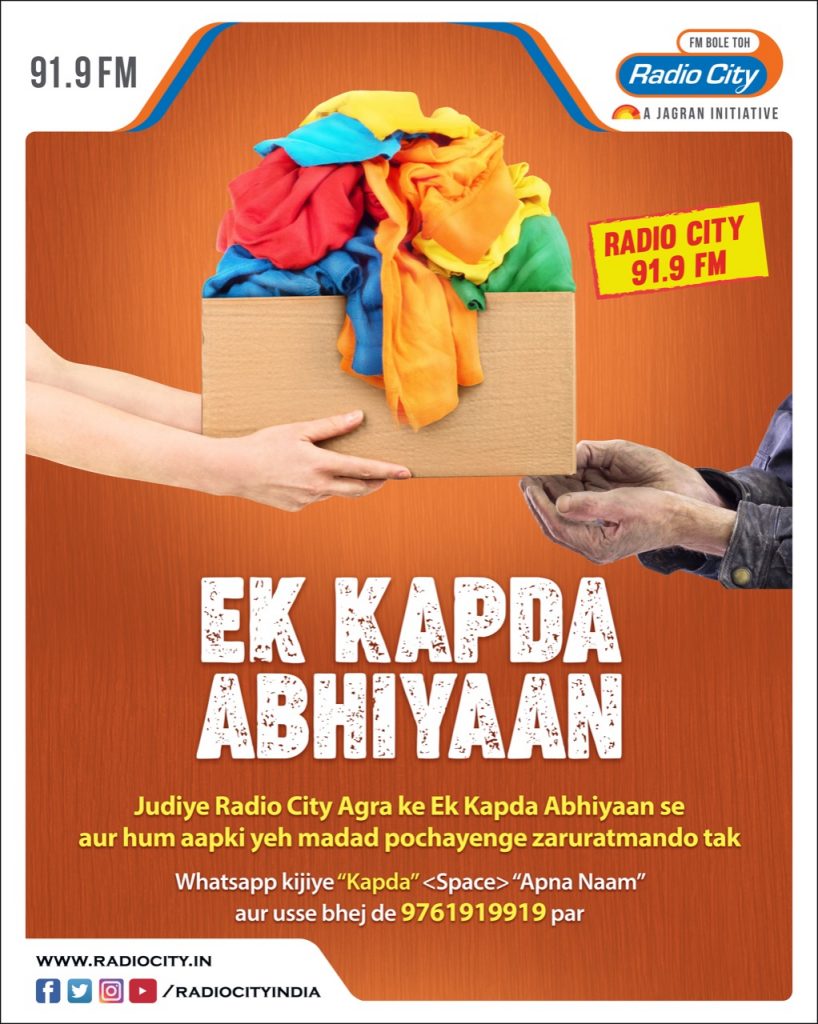 India: Radio City, India's leading radio network recently launched its morning led activity namely Radio City 'Khali Karo'. The initiative is launched to appeal Radio City's millions of listeners in Mumbai city to get rid of their old belongings such as books, clothes, shoes, etc. and donate them to the less fortunate. The idea of the campaign is to encourage listeners to fill great joy in the lives of the people who are in need of basic essentials by giving away old goods. Radio City has always been at the forefront of launching nation wide CSR initiatives to contribute positively towards the society.
Be it the New Year's Eve or any other festival, the idea of consistently purchasing new products such as shoes, clothes, jewellery and even antique furniture items is generally loved by all. The moment one sees the word 'Sale' outside a store, it is difficult to resist the urge to go all out for an unexpected shopping spree. While there is no harm in buying new items, but eventually cluttering the house with heaps of goods is definitely not a very good idea. Radio City's 'naya laaye to purana – Khali Karo' campaign has been launched to inspire listeners to get rid of old items, also helping them make a wonderful decision to donate these items for a noble cause in the process.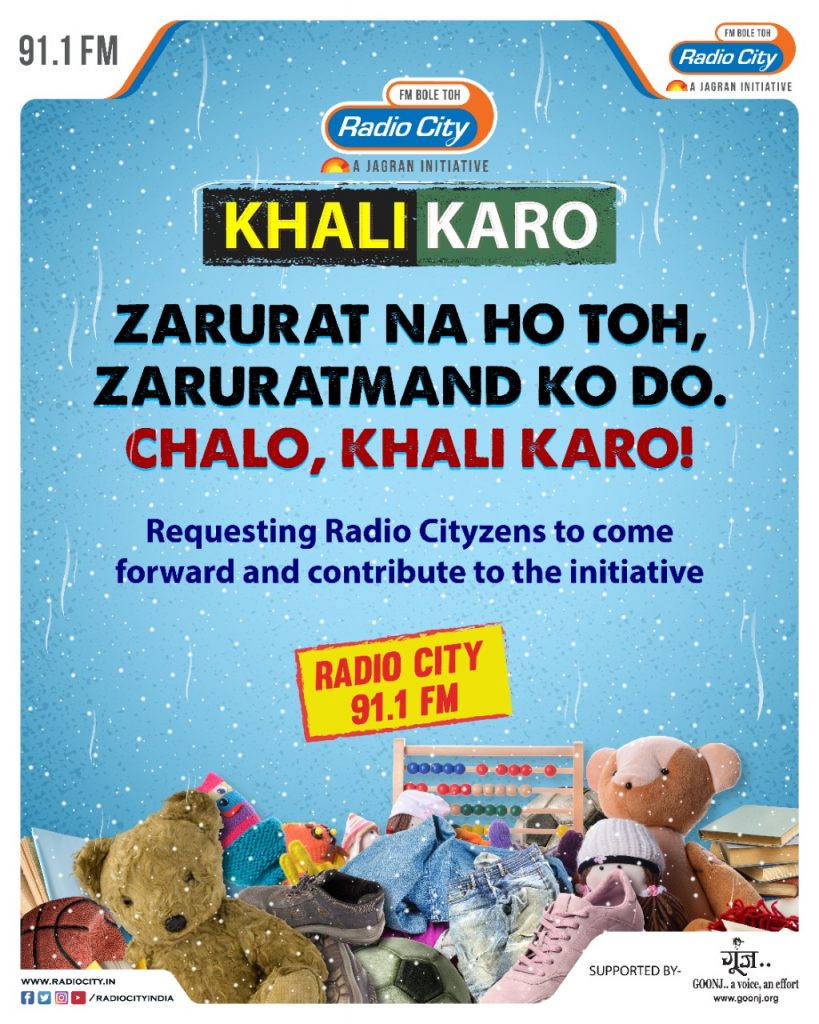 The campaign received an overwhelming response from the citizens of Mumbai. The collection drive was conducted by Radio  City over the course of a week and the team collected approximately 80 bags of clothes, WiFi routers, sofa, beds, shoes, books, toys, chairs, fans, etc. Radio City handed over the entire material to the NGO Goonj Foundation, in order to support and benefit the underprivileged community in the city.
Kartik Kalla, Chief Creative Officer, Radio City said, "Our radio channel was built on the strong foundation of bringing people together, and connecting countless listeners all across the country. All our campaigns and initiatives are an amalgamation of universal emotions and good content that can transform lives, and this initiative is yet another extension of the same. There is no bigger collective experience than coming together for a noble cause, and using one's platform to spread and encourage an activity that can benefit thousands of underprivileged people, and give them a better standard of life. At Radio City, we will continue to launch initiatives that brings the world together, just like our platform." 
Recently, Radio City also culminated award winning social cause campaigns namely 'Ek Kapda Abhiyaan'; 'Thand Se Jung' in regions such as Punjab, Haryana and UP. The objective of the initiative was to spread warmth in the lives of the underprivileged. Through the activity, Radio City urged listeners to come forward and help those living on the streets. The team of Radio City collected and distributed huge number of warm clothes, blankets etc. to the underprivileged population.