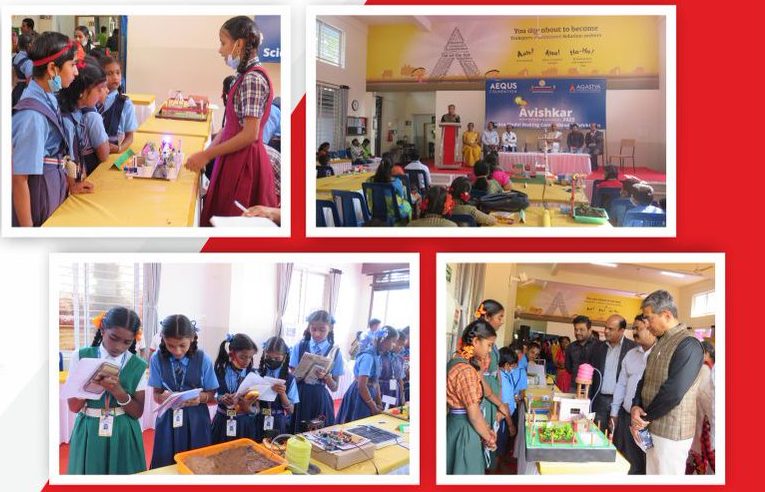 Belagavi: Aequs Foundation's three-day Science Fair and Competition "Avishkar 2023" at the Aequs SEZ, Hattaragi, saw the participation of students from 62 schools.
The Avishkar provided a common platform for students to exhibit their innovative ideas and learn from various science enthusiasts.
Over 200 students from 62 schools displayed various science models at the Fair. The Avishkar included a section for projects by science teachers apart from a student quiz competition.
"Thinking of success should be a part of every student's DNA and they should start visualising this at an early age, this success mantra will build confidence in them and strengthen their values," said Dr Ravi Guttal, CTO& Senior Vice President, Aequs addressing the participants.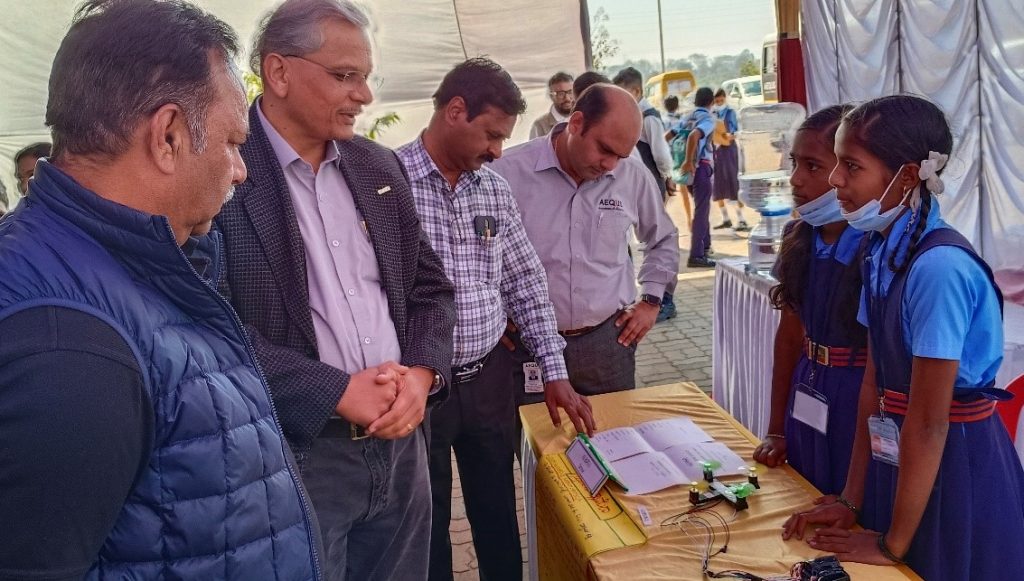 The Mobile Science Lab Project, run in collaboration with the Agastya International Foundation, is one such initiative where over 4000 students receive access to education in the STEM fields every year. 
"This is a great opportunity for students to understand the importance of science and its application in real-life situations helping them develop a scientific temper through experiential learning, which is the core objective of the initiatives taken up by Aequs Foundation," said Nagesh Rao, Vice President, Aequs.