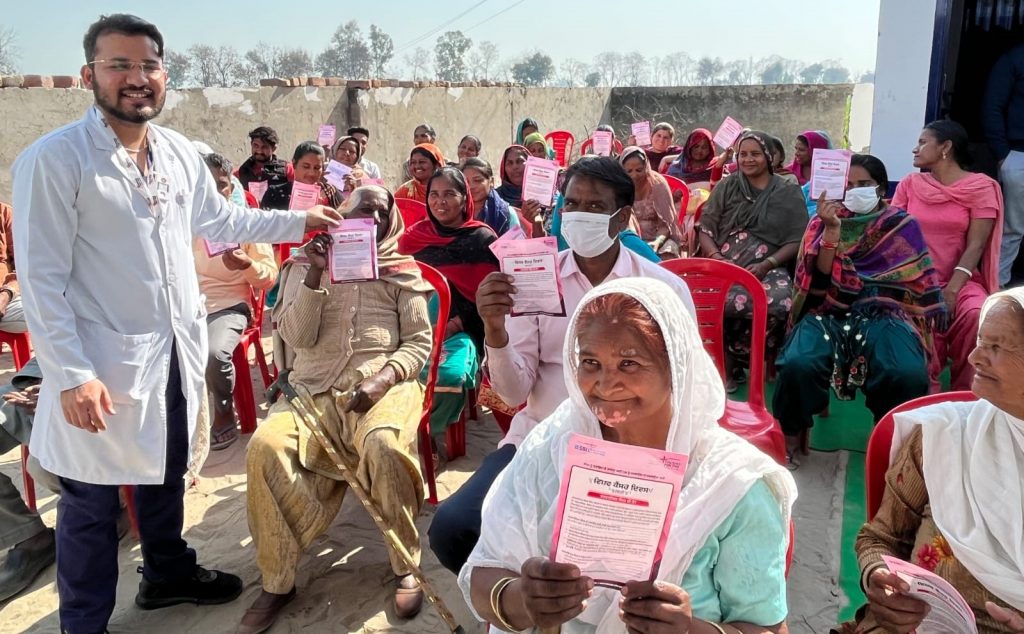 New Delhi: SBI Foundation, in collaboration with AROH Foundation and Doctors For You (DFY) organised a specialised Health Camp in the village of Isa Panj Garain, Guru Har Sahai Block, District Ferozepur, Punjab. The camp, which was held in honour of World Cancer Day, included general health screenings, expert gynaecological and dental advice, as well as free generic medications for those who had been diagnosed. More than 200 needy locals were benefited from various offerings of the camp.
The camp was organised in the village's newly renovated Gram Seva Kendra, which was upgraded by SBI Foundation for the purposes of facilitating various government services and support in the villages. SBI Foundation, in partnership with AROH Foundation, has adopted five remote villages viz Issa Panj Garai, Rana Panj Garai, Nau Beharam Shersing Wala, Chak Pnaje Ke, Gudar Panj Garain of Guru Harsahai block of Firozpur of Punjab for the holistic development project, Gram Seva. In the past five months, team Gram Seva has developed the Prerna Centre for women, initiated remedial classes for students, and Custom Hiring Centre for farming and agriculture support in the villages.
The health camps are part of the SBI Sanjeevani Clinic on Wheels initiative, which was launched in November 2022. The initiative was launched with the aim of providing free medical care to underserved communities.
Highlight of the camp also included the checkup Sanjeevani Van, a mobile health service van, developed and maintained by SBI Foundation to serve health benefits to the people in most isolated and interior locations.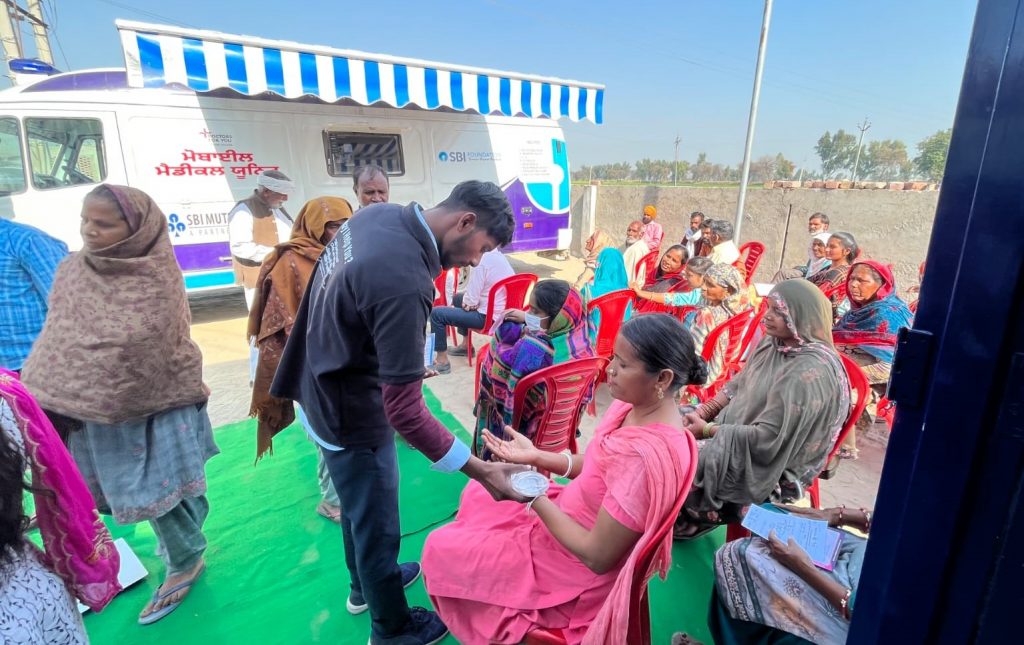 The initiative has been well-received by the public and has been praised for its efforts to provide healthcare to underserved communities. In addition, the initiative has been praised for its efforts to raise awareness about healthcare and encourage people to seek out medical care when needed. It is anticipated that such initiatives will go a long way in ensuring that all citizens have access to quality healthcare.
Doctors For You, a pan-India humanitarian organisation with an international presence, has been working in various disaster-hit zones for the last year.
AROH Foundation is one of India's leading NGOs and has a presence in 21 Indian States. AROH has actively taken up vast projects in the sectors of rural development, education, skills, livelihood, women's empowerment, water, and natural resource management over the past 21 years of its work, transforming the lives of over 10 lakh needy people.