New Delhi, Oct 14,  2019:  With rising concerns around climate change, environment protection, ever increasing pollution levels, and waste management, the role of new age corporate businesses in addressing social challenges and promoting ethical business practices is gaining significant importance. Keeping this as the focus, the School of Business Studies at Sharda University, hosted the 6th International Conference on CSR and Sustainable Development in collaboration with IndiaCSR, India, Apaccxo Forum and Department of Social Work, Chaudhary Bansi Lal University, Bhiwani, Haryana.
The two-day Conference was aimed at initiating serious conversations around sustainable development. As part the forum, industry leaders discussed about the role of modern businesses in building an economically-prosperous and environmentally-viable society.
The event witnessed overwhelming participation by representatives from the Corporate world, government agencies, NGOs, civil society and the academia. The participants aligned their thoughts on the responsibilities of businesses and citizens towards the overall society and discussed various frameworks to develop CSR (Corporate Social Responsibility) practice across industries.
Inaugurating the Conference, H.E. Milan Hovorka, Ambassador of the Czech Republic to India, said, "CSR activities are very essential to improve quality of life. The concept of CSR should integrate human rights and act as a complementary concept to business profitability. While conducting CSR activities, Corporates should also keep in mind the complexities and inter-relationship of various stakeholders and work towards a seamless and sustainable ecosystem."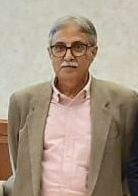 Commenting on the occasion Dr. Mukesh Chaturvedi, Dean, School of Business Studies Sharda University said, "We are privileged to host such a meaningful forum, and we would like to thank all the delegates who have graced the event with their presence. We, at Sharda University, will continue to strive further to achieve excellence across various other streams in the future, and will continue to support such endeavours that will help in building a better society."
Six technical sessions were conducted to address the importance of CSR and Sustainable Development
CSR Strategy and Sustainable Business Practices
CSR Compliances, Reporting and Government Interventions
CSR Projects in Education, Health, Livelihood and Women Empowerment
Environment Protection and Zero Waste
CSR Projects Implementation
Role of Social Enterprises and Sustainable Development
Addressing the valedictory session, H.E. Tizita Mulugeta, Ambassador of Ethiopia to India, said, "In today's day and age, businesses are the engine of development thus, it is important for Corporates to focus on people, planet and profit for overall business profitability. It is the responsibility of all to operate in more sustainable and responsible manner to see a better and prosperous tomorrow."
Other eminent personalities present at the conference were Dr. Jatinder Singh, Director, PHDCC, Dr. Emandi Sankara Rao, MD & CEO, IFCI Limited, Dr. R K Mittal, Vice-Chancellor, Ch. Bansi Lal University, India, Raj Singh Niranjan, Founder, Trans-India Law Associates, Rusen Kumar, Founder & Editor, IndiaCSR, and Pratap Bhanu, Advisor-Corporate Affairs & CSR, IRCON India.
Researches related to CSR and Sustainable Business on the lines of sanitation, climate control, work life balance, philanthropy, responsible products, business ethics, social impact etc. were showcased in the form of paper presentations, poster exhibition by researchers and professionals from various universities and institutions in India and Abroad. Presentations and debates were also conducted to highlight current issues and global case studies to address the same.