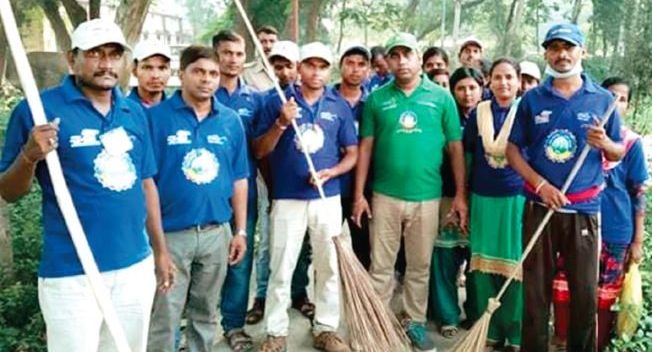 It is a refreshing sight to behold as one reaches Dumari Kalan, a village in Sitamarhi District in Bihar. There is absence of garbage being dumped in vacant spots. People are conscious of keeping their surroundings neat and clean. Upon inquiring about this collective determination by the people of this village in trying to keep it as clean as possible, the name being uttered by everyone is that of Shashi Bhushan Singh. Yes, this man has made it his life's mission to make a difference by relentlessly running a Swachh village mission on his own. His journey started in 2011, way before cleanliness received its due through the Prime Minister's Swachh Bharat campaign.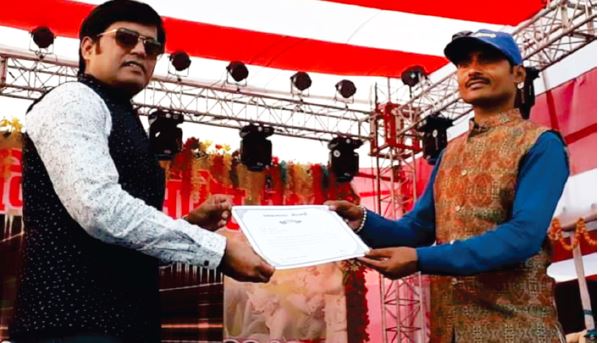 A man with a lean frame, Shashi Bhushan wanted to change his fellow villagers' mindset about cleanliness. He realised the only way to do so is to take up the initiative himself. He purchased baskets and brooms with the very little money he had and started cleaning the surrounding areas around the village. When people started noticing his mission, he appealed to them to join this great cause of a clean, healthy and hygienic India by stopping open defecation and constructing toilets at home.

"I want to increase awareness about cleanliness in public spaces. People clean their houses but give no second thought to littering and throwing waste in public places or even the immediate surroundings. My mission is to improve the cleanliness in and around my house, my village, my district, as well as my State. Akhir Sarkar kya kya karegi, Kuch to hamara bhi dayitva hai." – Shashi Bhushan Singh
His selfless work did not win him many laurels, but earned him the title Pagla Jharuwala or The Mental Sweeper. He was often ridiculed for doing what he did. People in the surrounding areas began to believe that he was jobless, irresponsible towards his family, etc. It was only after the Prime Minister's Swachh Bharat appeal that Shashi Bhushan's work and his philosophy became the talk of the town and motivated many people to follow his earnestness. Today, he wishes to meet with the Prime Minister to share his learnings.
Completely oblivious of what people think about him, Shashi Bhushan is continuing his cleanliness mission. He has not only worked in the village, but has marched till Patna with a broom by his side, to raise awareness about cleanliness, and the need for all citizens to follow hygienic practices religiously.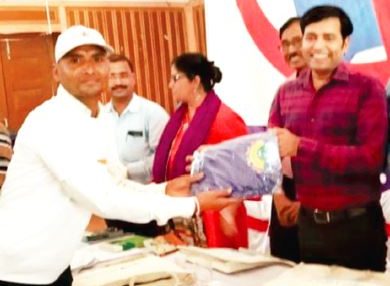 His journey towards a cleaner India has seen him cleaned many public places – mainly hospitals, schools and administrative offices. His sincere dedication to his mission is such that he has not been able to take on a full time job to support himself financially, thus leaving him in dire straits.
Recognitions:
1. Lohiya Swachh – Certificate of Recognition
2. Sitamarhi District 47th Foundation Day – Certificate of Recognition
3. Certificate of Recognition by Collector on Gandhi Jayanti
4. Certificate of Excellence by Block Development Officer for controlling open defecation at block level
Many local newspapers and TV channels have covered his story, bringing some recognition to the cause he passionately subscribes, but unfortunately, no one has come forward to advice him on how to eke out a living from his passion.
The residents of Dumari Kalan have supported him in whatever way they can. But a regular income has eluded him. These residents are now appealing to everyone, including individuals, the Government, Policy Makers, Politicians, Corporates, CSR Divisions, Swachh Bharat Mission, etc., to come forward and guide and help Shashi Bhushan in any way they can. They want the world to know that Shashi Bhushan is an inspiration, a hope for the future and a worthy example that deserves unconditional support.
VOX POP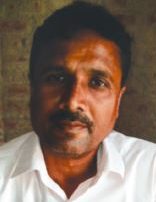 Ravi Shankar Singh
Resident, Dumari Kalan
Shashi Bhushan has created Swachh Bharat awareness in our village, and in a short span of time, the campaign expanded to nearby remote villages, blocks and districts. His efforts about hygiene awareness are being recognised and spoken about – from corner streets to tribal areas; areas where even Modiji's voice has not reached. I wish him the very best.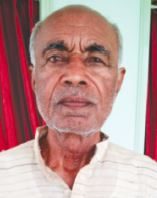 Shankar Singh
Retd. Teacher , Dumari Kalan
Shashi Bhushan is the front leader of hygiene and cleanliness awareness in our village. The social worker community of the village is working hand in hand with him to achieve his vision and goals. He is very committed to his mission. His daily activity of cleaning the streets and encouraging people to focus on daily hygiene is such a welcome sight. He can be seen carrying his broom with him all day long. Thanks to him that people are maintaining cleanliness around their houses and surrounding areas. His efforts are praiseworthy.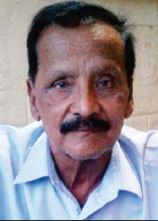 Nirmal Singh,
Sr. Journalist, Dainik Hindustan,Majorganj
Shashi's passion and dedication has reached a level where people started calling him mad (Pagla Jhaaduwala) after he sold his wife's jewellery to continue his mission of Swachh Bharat. Today, Shashi Bhusan is well-known even among the influential people of the district. With the support and motivation from then District Magistrate – Dr. Ranjit Kumar Singh, Shashi continued his efforts uninterrupted. A man from a humble background with very little education has devoted all his efforts to become the torch bearer for cleanliness. I strongly feel that he should be rewarded at the State and National level for his efforts.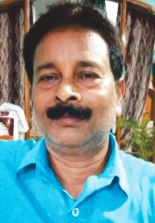 Birendra Singh
Farmer, Dumari Kalan
Pollution is the main reason for different diseases which causes health problems. We are so self centered that we only clean our own premises and throw garbage openly on the streets. No one is concerned about maintaining cleanliness in public places. Shashi has started his mission to reduce pollution by sacrificing his own time and energy for the cause of humanity. He started small, but his mission is now being recognised even at the State level. I believe that pollution will be completely done away with if there are more people like him. The time has come for all of us to work together towards reducing pollution. I extend my sincere thanks to Shashi. I salute his dedication and pray to God that his family stays healthy and blessed. Keep doing the great work. Thank you, Jai Bihar, Jai Swachhta.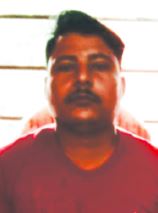 Rajeev Ranjan
Head Teacher, Primary School,Kharma, Sitamarhi District
Shashi, with faith and belief, you make the citizens believe that God abodes where there is cleanliness. I am very happy that you are driving a mission which is the need of the hour. I wish you the very best, and I want you to know that I am available to help you anytime you need me. I also appeal to all the citizens to support Shashi Bhushan's mission.
Sunil Singh
Teacher, Middle School, Dumari Kalan
Shashi Bhushan is now being recognised and appreciated for his cleanliness drives and dedication towards a clean India. He is not only involved in the cleanliness campaigns, but has contributed a lot to the Swachh Bharat campaign. It is great to see his commitment and creating awareness within the society.