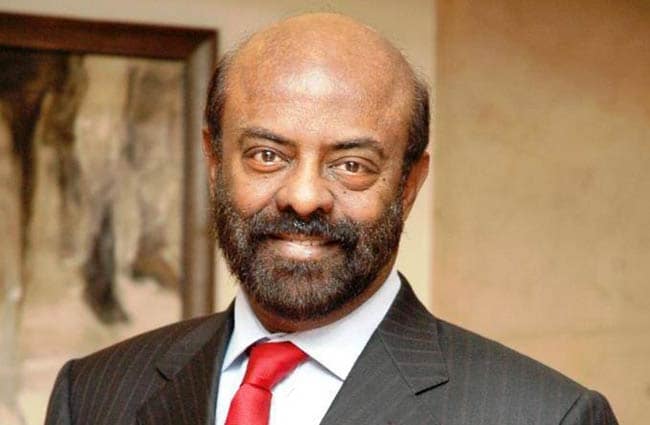 Mumbai, October 14, 2019: EdelGive Foundation and Hurun Report India, unveiled the Sixth Edition of 'EdelGiveHurun India Philanthropy List 2019'. The list includes the names of individuals from Corporate India, whose own total contribution (personal and corporate) exceed INR 5 crore per year. The 2019 edition feature 100 names led by Shiv Nadar at the top spot. Azim Premji and Mukesh Ambani rank second and third respectively. The cumulative contribution of all the individuals on the list account for INR 4,391 crore, of which, the Top 10 names accounted for 63 percent.
As compared to 2018's list, the 2019 edition witnessed an 90 percent increase in the total contribution made (INR 4,391 crore in 2019 – up from INR 2,310 crore) as well as the number of people who contributed upwards of INR 10 crore per year towards philanthropic activities (72 in 2019 – up from 38). Education remained the most popular philanthropic cause, followed by Healthcare and Arts, Culture and Heritage. 47 percent of funds (or INR2,058 crore) were contributed by individuals in their personal capacity while the remaining 53 percent was contributed as CSR spends through their business groups. The cut-off for 2019 edition was extended from INR 10 crore in 2018 to INR 5 crore.
Top 10 in the EdelGiveHurun India Philanthropy List 2019 
Rank 2019
Name
Contribution (INR crore)
Primary Cause
Company
City
1–
Shiv Nadar
826
Education
HCL
New Delhi
2↑
Azim Premji
453
Education
Wipro
Bengaluru
 

3↓

Mukesh Ambani
402
Education
Reliance Industries
Mumbai
4*
Nandan Nilekani
204
Sustainable Development
Infosys
Bengaluru
5↓
Ajay Piramal & family
200
Social Development
Piramal Group
Mumbai
6*
Rohini Nilekani
142
Sustainable Development
Infosys
Bengaluru
7*
Rahul Bajaj
131
Livelihood Enhancement
Bajaj Auto
Pune
8*
Cyrus S Poonawalla
117
Sanitation
Serum Institute of India
Pune
 

9*

Anil Agarwal
113
Education
Vedanta
London
10↓
Gautam Adani
84
Education
Adani Group
Ahmedabad
10↓
Godrej family
84
Livelihood Enhancement
Godrej
Mumbai
↑Rank Increase YoY↓ Rank Decrease YoY – No Rank Change YoY* New to Top 10
Source: Hurun Research Institute & EdelGiveHurun India Philanthropy List 2019 
Mumbai (31 individuals) is home to most of Corporate India's philanthropists, followed by New Delhi (16 individuals), and Bengaluru (11 individuals). The average age of the individuals in the sixth edition of EdelGiveHurun India Philanthropy List stood at 64 years (one year younger than 2018 edition). Rajiv Poddar of Balkrishna Industries (34 years), is the youngest individual to feature in the list, while Dharam Pal Gulati of MDH (95 years) is the eldest individual. Six women too feature on the list – with Rohini Nilekani leading as the highest contributor in the sixth place.
Commenting on the launch of the EdelGiveHurun India Philanthropy List 2019, MD and Chief Researcher, Hurun Report India, Anas Rahman Junaid, said, "Three key trends emerge from this year's edition. First, as the rich Indians get richer, their contribution to philanthropic causes too, witnessed a jump. Two, there remains a lot of potential for Corporate India to grow well by doing good. Case in point, the contribution from the Top 10 individuals on the list account for 61 percent. In other words, the remaining 90 individuals account for 39 percent. There remains a lot of untapped potential which will come at the forefront with initiatives such as these. And three, Corporate India is banking and investing on education – much more than any other cause.The mega trend at play here is that the focus of philanthropy in the country is shifting from donating to empowering. It is indeed a long-term play, but would surely lead to lasting change in the years to come."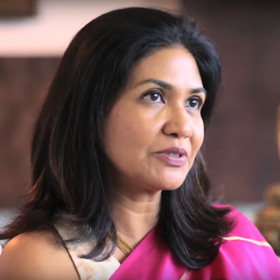 Vidya Shah, CEO of EdelGive Foundation, said, "When we embarked on this partnership with the Hurun Report India, our overall objective was to understand giving in India based on evidence and data. It is very satisfying to see the results show a significant growth in philanthropy in India, with the number of individual donors at an all time high. As a sector, we now need to ensure that this giving is resulting in a positive change in social indicators and being optimally utilised towards programmatic and organisational growth of our NGOs on-ground."
Since the inception of the List in 2013, the number of entrants in EdelGiveHurun Philanthropy List has grown three times during the same period. Interestingly, Hurun India Rich List has also registered a similar growth.