HSBC launches Skill for Life Programme Cross-Country
HSBC India, one of the leading multi-national banks in India has been doing some major work in community development, which they call Community Investment Initiatives. The Bank has recently launched the Skill for Life initiative in keeping with the government's agenda to promote PM's Skills India initiative. The bank has invested Rs.100 crore in the Skill for Life initiative. The programme will skill 75,000 youth and women. It aims to provide youth and women with requisite skill sets to enable them to earn a sustainable livelihood. For this, HSBC has tied up with Swades, an NGO founded by Ronnie Screwvala, in its first leg, to promote this initiative. The bank is in the process of tying up with other corporates and NGOs to promote the skills programme.  Ms. Aloka Majumdar, Head Corporate Sustainability, HSBC India, talks to Archana Sinha of CSR Mandate about the need for such a programme and what makes it a viable proposition. She also talks about HSBC's endeavour in community investment programmes related to education and health.
What are the skills that HSBC has focussed on to launch the Skill for Life programme?
We have primarily focussed on three areas:
Employment-linked skills development of disadvantaged young people – Under this vertical, HSBC will work with non-profit organisations on enterprise and employment-linked training. Young people will be taught skills that can help them earn a sustainable livelihood. The programme will map demand with industry requirements and link skill-building with relevant jobs. It will also develop an entrepreneurial ecosystem through collaborations with organisations working in this space.
Upskilling of educators and teachers – The programme will focus on enhancing the skills of educators and teachers and will support different scalable models that include Train the Trainers (TOT) approach, digitisation of content, curriculum translation into different languages etc. to scale learning and multiply impact.
Women empowerment through livelihood enhancement – The key focus in this vertical will be to enhance the capacities and improving the livelihood potential of rural and urban disadvantaged women through financial literacy and building entrepreneurial capabilities.
The first vertical of the programme was launched in 2015 in partnership with Swades Foundation, while the other two verticals will be initiated from 2016 onward in partnership with other NGOs. HSBC Skills for Life will also lay emphasis on collaboration with various stakeholders such as the business community, sector experts and academia to broaden the ambit of discourse around skills, aligning it with the government's vision of Skill India.
Which are the States, regions, or cities you are planning to do the skill training programmes?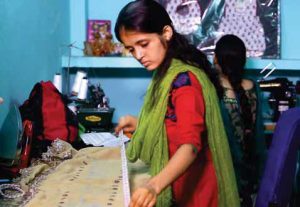 In the first phase of the programme, we have chosen eight States – UP, Haryana, Delhi and NCR region, Maharashtra, Gujarat, Tamil Nadu, Karnataka, Andhra Pradesh, West Bengal and Assam.
HSBC Skills for Life is a INR 100 crore commitment by HSBC India over five years that will support NGOs in India to provide employment and entrepreneurship-linked skills training for disadvantaged youth, and focus on livelihood enhancement and financial education of women. The programme aims to cover 75,000 youth and women in the next five years.
Based on our discussion with people from these States as well as from the reports of KPMG and NSDC, we felt there is a demand for this kind of programme and there is an opportunity to actually cater to these demands. People in these areas will actually benefit from it. Of course we will be expanding the programmes to other States as well. Proposals can come from either urban, semi- urban or rural part of the State. There is no constraint as far as the area is concerned.
It is a big challenge reaching out to rural areas. How do you plan to do so? Will you be partnering with local NGOs or any other organisation, apart from Swades?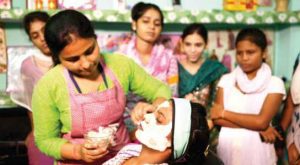 Swades will manage the programme. We are going to seek proposals across these States and as you have rightly said that the programme will need to be implemented by people who are working at the ground level. Swades will be screening the proposals which will then be presented to an advisory committee comprising some of the industry leaders who have the expertise to decide the organisations that are going to merit from the grant.
Have you conducted such kinds of programmes prior to this?
We have conducted some skill development programmes with Bandhan Bank in Kon Nagar, West Bengal, Saath in Gujarat and in Kherwadi. They have been quite successful. In fact, the experience gave us the confidence to launch the programme on a much larger scale. Going forward, we will bring in more States.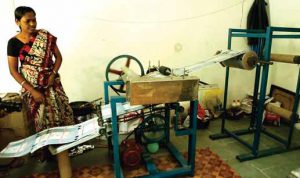 We are focusing on eight servicing sectors. They have been chosen from the priority list of the government as they have a high demand rate for employment. NSDC has a list of the skills that are required to be developed. So organisations that are training people for Retail, Transportation & Logistics, Beauty and Wellness, Tourism,         Hospitality & Travel, Electronic and IT Hardware, IT & ITES, Healthcare, BFSI (Banking, Financial Services and Insurance), say, in Chennai or Pondicherry, can apply for the grant. They will go through the screening programme and upon selection, will be recipients of the grant.
In fact HSBC CSR spent has more than doubled from Rs.22 crore from 2014-15 to Rs.100 crore in 2015-16 and 50 percent of the grant will go to Skilling. The bank is going to skill individuals in the areas of retail, manufacturing and beauty etc.
When will the programme be implemented? How will it be monitored?
We have earmarked January 31, 2016 as the last date of receiving application, following which, shortlisting will be done by Swades. The screening organisation, one of the largest management institutes of the country will then present the list to the Advisory Committee in May- June 2016. So in terms of programme implementation, the programme will start from the next financial year. Tata Institute of Social Sciences (TISS) will be monitoring the programme post implementation as they have the necessary expertise to work with grass-root organisations.
Do share with us the educational programmes in academics and non-academic areas that HSBC is supporting.
We have been doing corporate social programmes which are known as Community Investment programmes much before CSR became a law. We have been working along two verticals – promoting education, and promoting environment. Under the former, we focus on three things – primary and secondary education, vocational skills, and financial education and livelihood. The latter sees us working on climate change, biodiversity, water conservation and sanitation.
Regarding the first vertical of our work, our spending has doubled in the last one year itself. Over the last two years, we have joined hands with 13 NGOs who are working in the area of educating disadvantaged children. We have reached out to about 10,000 children in Janagragha, Bangalore, SUPPORT in Dubai Salam Balak Trust  Delhi, Butterflies, SOS Children's Villages, Save the Children India, Magic Bus and Shoshit Seva Sangh in Bihar. We also tour these States to observe the progress and discuss issues at the ground level. The organisations are spread over a very large area so there is a lot of running around.
Healthcare is another critical issue in India which needs support and enhancement in rural and urban areas. Is HSBC supporting any of the programmes linked to healthcare. Please elaborate.
We entered the healthcare sector only in 2014. We are involved with the physically challenged and have therefore collaborated with Jaipur Foot – Bhagwan Mahaveer Viklang Sahayata Samiti (BMVSS). We have given them a grant only this past year, i.e., 2015. This is our first initiative in the health space.
One of the basic requirements of healthcare is to eradicate ignorance which has given rise to people living an unhygienic life. This starts from the basics of living such as cooking and using contaminated water. We are definitely working in this area under our environment vertical. There is also a serious concern regarding contaminated water in West Bengal. We are therefore working with an organisation in Kolkata called SAFE. Access to safe water itself addresses a large part of health concerns as much as access to safe sanitation is.