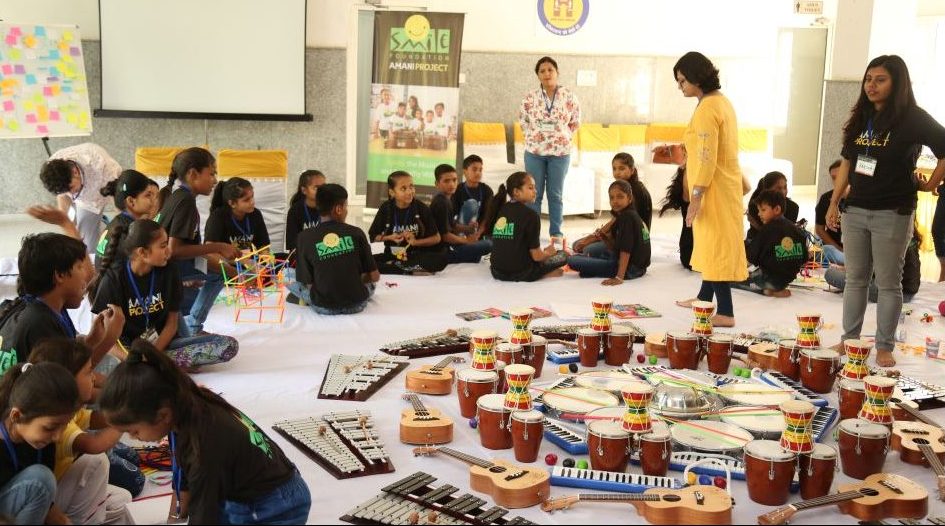 New Delhi, November 14, 2018: As India celebrates Children's Day, we would like to draw attention to the India Amani Project, an initiative by Smile Foundation. Launched in New Delhi, in partnership with the Yale Centre for Emotional Intelligence, the project combines learning theory with music therapy and music-making. Its purpose is to expose underprivileged children to the music theory and the art of music composition. It helps children learn to identify, comprehend and manage their emotions through music. The project brings together teachers, student mentors, and school children. It also focuses on music theory, music practice and its association with emotional intelligence training. It enables students to learn the basics of music making – beat, rhythm, tone, dynamics, and pitch while establishing an emotional connect with the same. When they combined all of their new understanding through project-based learning, true transformation begins to take place. Activities include dice-breaking sessions, jam sessions, song composition and practice sessions, working with mood meters, performing to the different songs and group recitals.
Music inspires us to intense emotions, both high and low. Music sets the mood in movies and theatre. It gets people moving and dancing. It relieves depression and anxiety. The Amani Project uses the power of making music to build a lifetime of empathy between boys and girls around the world. We strongly believe that we can build a lifetime of gender equity and empathy through music and emotional intelligence.
Elements of the Project:
Phase 1: This was launched in October 2017. In the six-day long phase, 50 children and 10 teacher mentors from Smile Foundation's Mission Education centres gathered to pursue various activities designed to learn and create music in a collective manner. The idea was to create peer educators who could further facilitate the activities to others.
Phase 2: This phase involves initiation of Amani music clubs by each participant in their respective area. Under this, participants undertake activities to broaden the ambit of empathy builders in the community. Activities include writing an empathy song with a friend, making a musical instrument by groups, performing for the community, etc.
These activities are being conducted at different places across Delhi/NCR which will continue for the next six months. The expected outcomes include enhancement of peer learning skills and confidence among children, creation of community change agents, and engagement with communities to build long-term empathy and wider participation.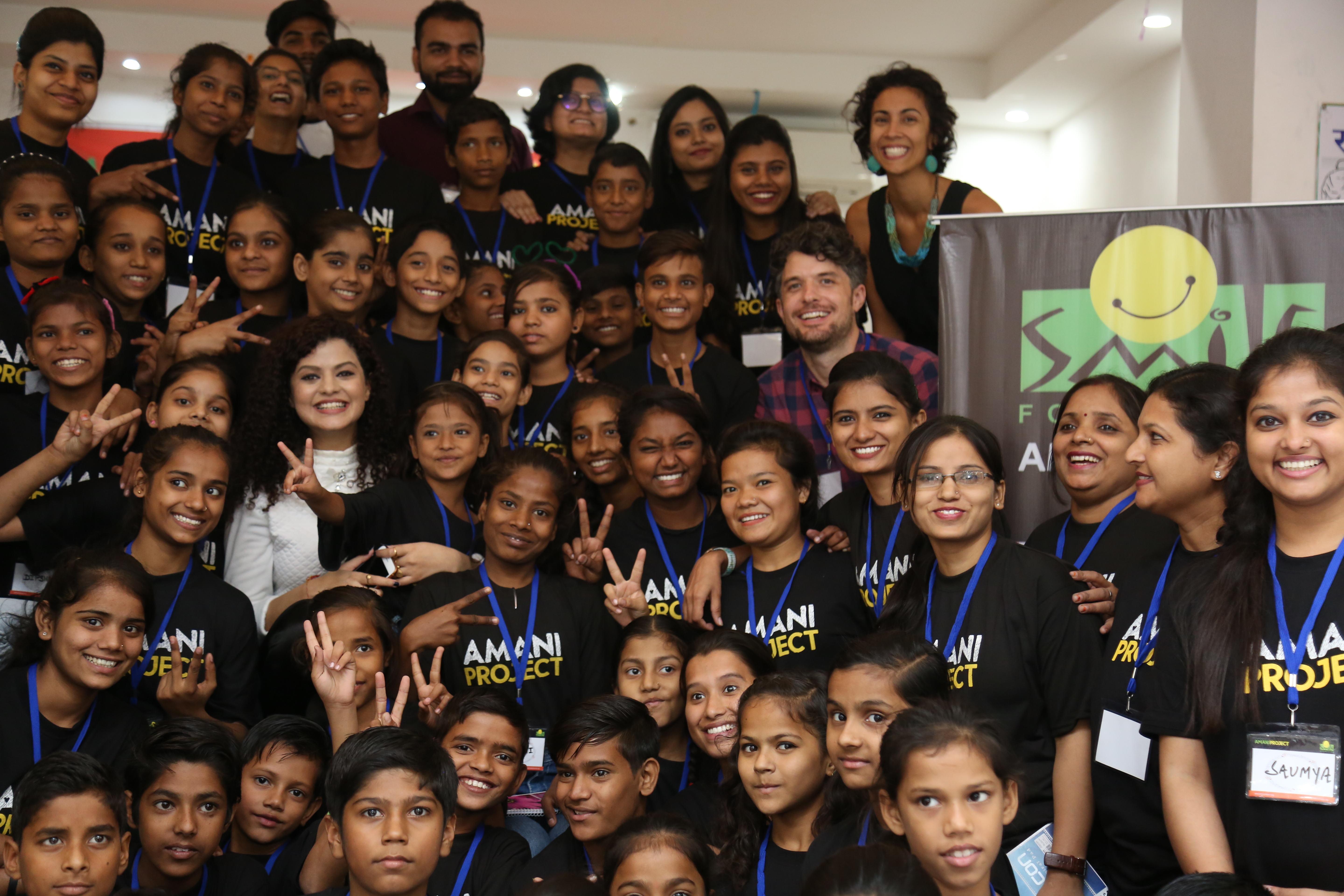 Santanu Mishra, Co-Founder and Executive Trustee, Smile Foundation says, "Children learnt to fashion their own 'do it yourself' instruments from objects as they composed music and lyrics. Songs were focused on empathising with people who are different. Our objective is to help them become 'activists' – activist artists who put into motion all of the new equity skills they've learned in the Amani Project, specifically around (but not limited to) gender."