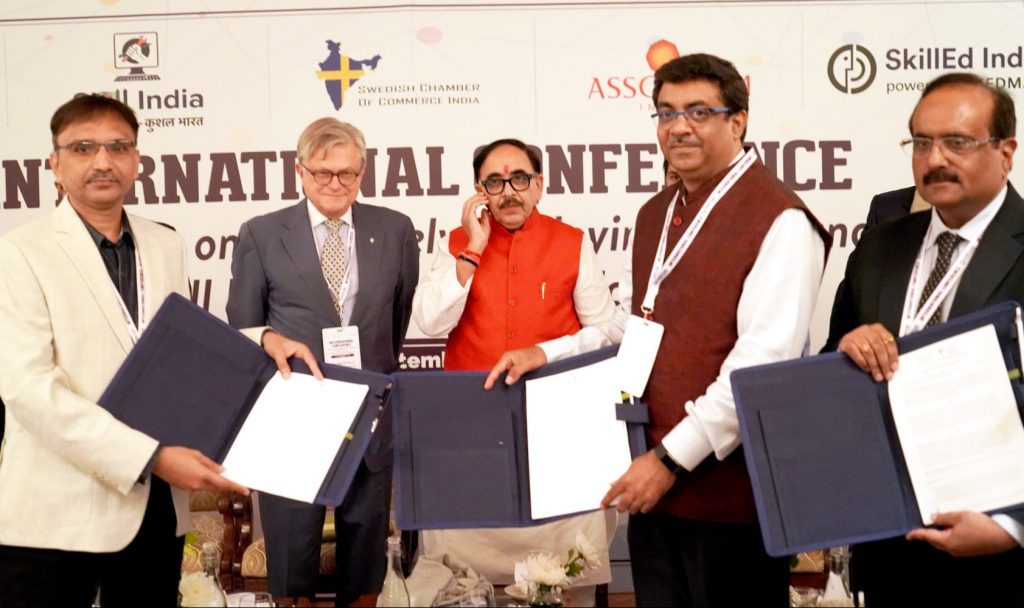 New Delhi, September 20, 2019: Sony India announced its partnership with National Skills Development Corporation (NSDC) and KEDMan Skilling Pvt. Ltd. (a joint venture between Kunskapsskolan Eduventures and Manav Rachna Educational Institutions) to provide job opportunities to candidates from their talent pool. Ahead of the upcoming festival season, Sony will provide product training to the candidates and impart necessary behavioural skills which will include specialised customer handling.
Speaking about the association, Sanjay Bhatnagar, National Head – HR, CSR, Admin & Facilities, Ethics & Compliances, Sony India said, "As a committed player towards the employability development in India, we at Sony India are proud to partner with NSDC to provide job opportunities to Indian youth. We are creating industry best training modules to provide technical knowledge and impart soft skills to these candidates to enhance customer service experience at our shop front."
With the increase in sales during the festive season, Sony aims to hire resources from NSDC as Shop Floor Associates across 150+ Tier I, II and III cities across the country. These associates will be given an opportunity to provide consumer retail experience and hone their interpersonal skills.
Talking about the initiative, Dr. Manish Kumar, MD and CEO National Skills Development Corporation (NSDC), said, "I believe that this partnership with Sony India and SkillEd India will provide sustainable livelihood linkages to our youth, while developing their skills and competencies. We also hope that this tie-up will benefit both the candidates and retail industry at large."
Peje Emilsson, Founder and Executive Chairman – Kunskapsskolan Sweden AB, said, "Skilled manpower plays a significant role in the overall development of the country. With this tie-up, Sony will help in providing better employment opportunities to the youth in India and enable them to succeed in life by tapping into their skills and learning abilities."