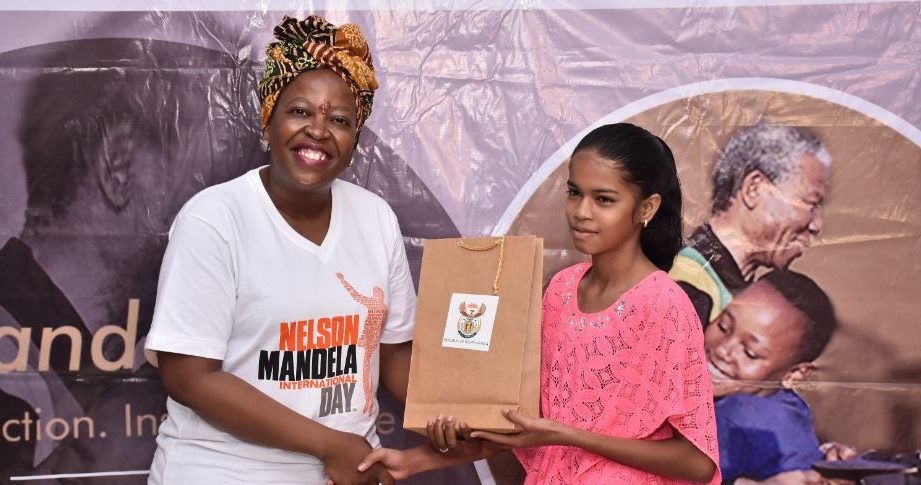 Mumbai, 24th July, 2017: South African Consulate, Mumbai, marked Mandela Day along with the Nargis Dutt Foundation by distributing packaged hygiene kits to school girls at Grande Morello Hall of Holy Family Hospital in Bandra West. The kits comprised of sanitary napkins, soap, hand towel, sanitiser, toothpaste and toothbrush.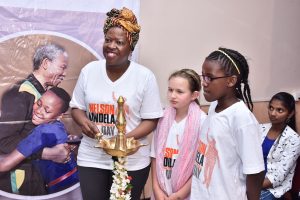 The South African Consulate has further supported this cause by providing free sanitary napkins for 176 school girls for one year. Not only will this help in maintaining hygiene, but the making of sanitary pads will also generate jobs for women with a special sanitary pad manufacturing machine launched by Nargis Dutt Foundation.
South African Consul General, Ms M L Ramokgopa showed her concern over women health and said, "Women and girls lack hygiene supplies and as a result of which, they do not attend schools or work or indulge into any kind of activity during their menstrual cycle. Lack of affordability, accessibility and awareness are the primary reasons why school girls are forced to drop out. Through this initiative, we would like to help these girls keep up with their education every month. And we only hope to see this change in the coming years, where every girl has access to hygienic mediums and can live a routine life to study or work."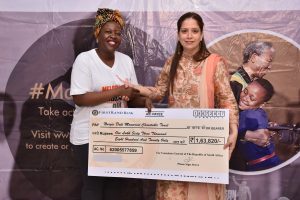 The association with Nargis Dutt Foundation helped the South African Consulate identify underprivileged girls. South African companies across Mumbai came together to dedicate their 67 minutes for noble cause with the South African Consulate.
In recognition of Nelson Mandela's contributions to democracy, racial justice and reconciliation, and his service to humanity, the United Nations has declared Madiba's birthday on July 18 as International Mandela Day. Every year on July 18, Madiba's supporters across the world spend 67 minutes helping others with an idea that each individual has the power to transform a way of living.