Pune, February 7, 2019: Spark Minda, a part of the Ashok Minda Group, with their special programme Saksham, under Spark Minda Foundation, organised a 12-day Empowerment Camp for Persons with Disability in Pune, in association with 12 local NGOs.
Spark Minda Group has been well known for their welfare activities like artificial limb fitment camp, setting up of wire harness belt in Yerwada Jail for prisoners, or imparting education and enabling skilling to women and kids. The Group's CSR Committee have been continuously working for societal welfare since 2014. The artificial limb fitment camp was organised at Chimbali, Pune from January 27 to February 7, 2019, to provide mobility aid, skilling and employment.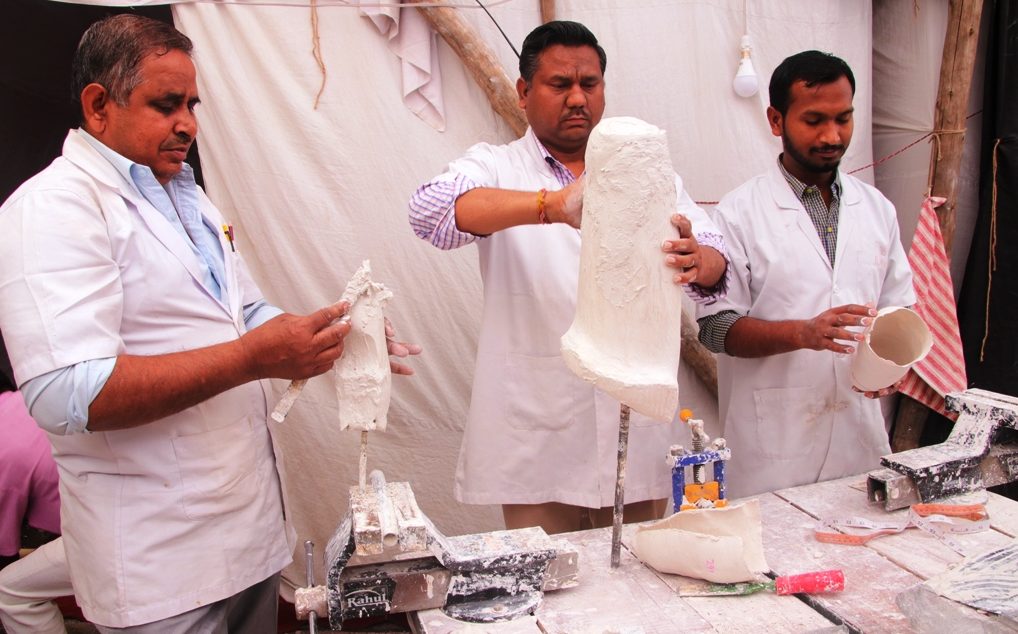 Saksham, the CSR programme started by Spark Minda, Ashok Minda Group, to help Persons with Disabilities (PWDs) aims to provide accessible and assistive technologies, impart skill training through OJT (On the Job Training), create inclusive workplace and ergonomics, train them for 5S: (i) Sort (ii) Straighten, Set (iii) Shine, Sweep (iv) Standardize (v) Sustain, Life Skills, and employ PWDs (Persons with Disability). The camp provided end-to-end support in limb fitment, caliper fitment, walkers, elbow crutches, tricycle, wheelchair and other assistive aids; all in same day and as per the requirement of persons with disability.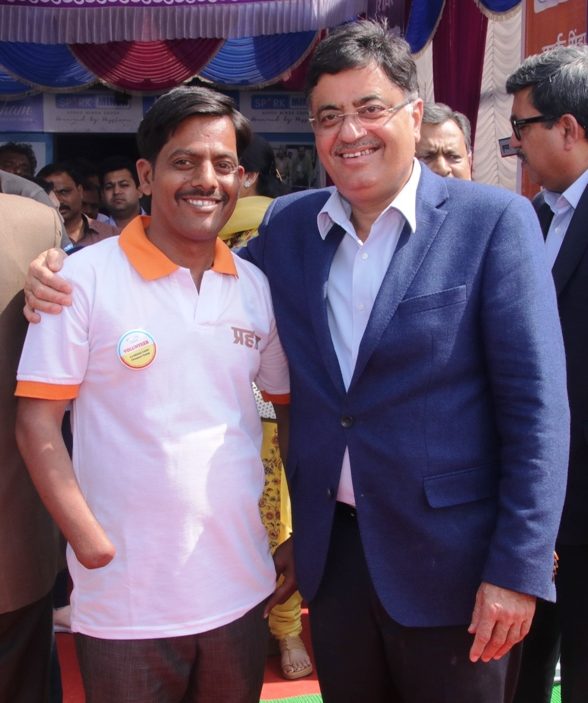 Speaking at the felicitation ceremony of Artificial Limb Fitment, Ashok Minda, Group CEO, said, "This is indeed a moment great pride for Spark Minda Group. We started with merely 500 fitments in 2015, and within a span of three years, we have enabled more than 5000 PWD with successful limb fitments in different parts of the world. We are thankful to Bhagwan Mahaveer Viklaang Sahatya Samiti (Jaipur Foot) for their trust, support and expertise which has enabled Spark Minda Foundation to successfully organise these camps in many places. We are also grateful to various PWDs who have come ahead to showcase an active participation in redeveloping the society from the ground up. We firmly believe such associations for promoting welfare in society will grow by leaps and bounds."
Adding to this, Sarika Minda, Chairperson, Spark Minda Foundation, said "Our association with Pune is well known and long established. Starting with putting up a production belt in Yerwada Jail and now setting up Saksham – Divyang Empowerment Center in Chimbali, we have enabled to provide a sustainable life to the community as a whole. Spark Minda Foundation has been enigmatically working to provide a better life, means and income support to people who have been left alone in different strides of life. We are proud to say that within a span of 12 days, we have been able to provide more than 1000 limb amputation in and around Pune. Jaipur Foot has been an indispensible part of our every limb fitment camp. We believe such associations are made once in lifetime with a common aim for rehabilitation of citizens to the best of their capacities."
Gracing the occasion, Chief Guest,. DV Ranganath, Senior VP, Purchase, Bajaj Auto Ltd. added: "I must compliment the efforts of Spark Minda, Ashok Minda Group to make life sustainable for persons with disability."