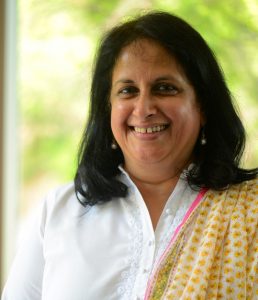 A bio-revolution took place in Bangalore, India on November 29, 1978 when Biocon, India's largest and fully-integrated, innovation-led biopharmaceutical company was established.  Started as an enzyme-manufacturing company by Kiran Mazumdar-Shaw, Biocon has evolved into a fully integrated global bio-pharmaceutical enterprise serving its partners and customers in over 100 countries. Biocon Foundation, the CSR wing of the company, was set up in December 2004 to empower under-served communities, eradicate poverty and create affordable services which can stand the test of time. Atula Imchen spoke to Mrs. Rani Desai, Head – Biocon Foundation on the various social activities the Foundation is undertaking through various verticals.
In India, corporate and captains of industries have been into philanthropy for a long time now. What prompted, or, how did the establishing of Biocon Foundation come into being?
Dr. Kiran Mazumdar Shaw was involved in philanthropy work for many years and she wanted to organize and structure her initiatives to understand the effectiveness and impact of the program. Thus, in 2004, she established Biocon Foundation and we have been successfully running our programs for the last 10 years to drive a positive change in the society.
As an emerging global bio pharmaceutical enterprise, our focus is on delivering affordable healthcare facilities. Biocon's commitment goes beyond developing new medicines. Biocon is engaged in providing sustainable solutions to address the myriad healthcare challenges faced by the country as a part of its Corporate Social Responsibility.
The Foundation understands that our CSR efforts must be collaborative, concentrated and comprehensive. It must integrate private and public sector participation, permeate social strata, and expand its radius to reach the grassroots level – the poorest and the undeserved citizens.
There is much heart for good deeds and helping the underserved of our country but what we lack is in the execution of any scheme or activity on the ground. Was this a problem you faced and if so, how did you overcome the same?
Since 2004, the team at Biocon Foundation has been passionately engaged in addressing issues pertaining to health, education and community development through direct as well as collaborative projects with the government through CSR models that are viable and scalable. Over the past decade, we have addressed the "Right to Health", the "Right to Education" through our numerous outreach programs for the economically weaker sections of Indian society, especially in the impoverished rural sections of India.
We have faced certain challenges while implementing our programs on the field. Training and capacity building of the community health workers is one such area. They are the last mile reach and the success of any program largely depends on them. Another challenge would be getting doctors in remote geographies where we have tried to improve health service delivery. We started with one clinic and expanded to eight in different parts of Karnataka.
Community health workers are the last mile reach and the success of any program largely depends on them. (QUOTE)
What areas did Biocon Foundation focus in the last decade? Were you always associated with Health Services as an area of operation?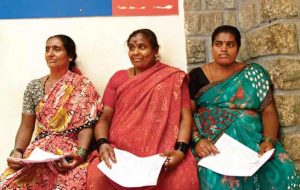 Biocon Foundation has conceptualized and implemented the CSR mission of providing equal access to health services, education and economic opportunities, thereby accelerating social and economic inclusion. Biocon Foundation started its program by establishing primary healthcare centers called ArogyaRakshaYojana (ARY) clinics, actively creating awareness about disease prevention, public health, sanitation, building model villages and initiated programs on education in urban and rural Karnataka.
Apart from Healthcare, Education and Community Development Initiatives, Biocon Foundation has started a grant-in-aid program which is looking forward for meaningful collaborations with organizations with similar vision to deliver impactful program on the field
Tobacco is a very high risk factor in India. How have your efforts to dissuade tobacco users, especially the youth, been? How would you rate the success level in this arena?
Biocon Foundation has developed an innovative program using mobile technology to conduct oral cancer screening. Oral cancer is caused by chewing tobacco and arecanut which are common practices in rural India. Though oral cancer is completely preventable, delays in presentation and diagnosis, result in low treatment outcomes and higher cost in patients. Community health workers of Biocon foundation identifies high risk groups from the baseline survey. Some primary information along with their oral lesions are captured in mobile phones and information uploaded in an open MRS. Specialist from a remote location view the information and identify patients with lesions. Biopsies of lesions are conducted at nodal centres. Pre-cancerous lesions are treated with Vitamin A solution and risk mitigation education. A referral pathway has been created for patients who seek intense addiction program at NIMHANS and cases for treatment are referred to the nearest cancer centres. Oral cancer screening is conducted in rural communities as well as workplace settings like factories.
There is a high incidence of cancer, especially oral, among the rural population. What are the efforts from your Foundation to counter and control it?
95% of our Oral Cancer Screening program is spread across North Karnataka, Maharashtra and rural parts of Bangalore. We have screened more than 2500 individuals with pre-cancerous lesions. The patients are regularly followed up by the community health workers. Specialists are responsible for follow-up of high risk population. We also conduct biopsies in rural settings, provide chemo preventive drugs free of cost to people with pre-cancerous lesions. We have also set up dental centres in rural Karnataka. We have recently scaled up this program in the remotes villages of North East India.
Tell us about your cervical cancer screening programme and the hypertension/ diabetes outreach programme.
Biocon Foundation's cervical cancer prevention and control program is focused on three key service delivery components – community information and education, accessible screening and diagnostics and treatment services. The Foundation trains community health workers to provide reproductive health education to women in underserved communities. They identify women at risk and
pre-register them for screening. The Foundation has also collaborated with tertiary cancer centres to link diagnostic, screening and treatment services. This program is rolled out by the ArogyaRakshaYojana (ARY) clinics in Karnataka, operated by the Foundation.
We have also developed a comprehensive disease management strategy that will help these patients live healthier lives. The program include standardized chronic disease care in the ARY clinics, regular follow-up with patients, periodic consultations with specialists, educate patients with diabetes health education literature, capacity building of ARY doctors through workshops to improve clinical skills. Additionally, The Foundation has partnered with specialists to hold specialised clinics so that help reaches till the last mile.
You have a robust health outreach program, apart from the ones discussed above. Can you share with us in brief about each of them?
Our outreach program is designed to educate and increase awareness, eliminate health disparities and improve health seeking behavior among our communities. Our aim is also to improve quality healthcare services for our beneficiaries. The preventive health outreach functions through a network of community health workers associated with Biocon Foundation's ArogyaRakshaYojana (ARY) clinics that span urban and rural Karnataka. The outreach program caters to different services like home visits, group sessions in the community on reproductive health and infections among women, NCD camps, foot camps, ophthalmology camps etc. We have also completely digitized the patient health record in our ArogyaRakshaYojana (ARY) Clinics. The medium is mobile phones in the field and computer in the clinics. (QUOTE)
Do share with us about the joint venture between Biocon Foundation and Narayana Hrudayalaya.
We are working closely with Narayana Hrudalaya for our healthcare projects. They are our technical partner for telemedicine. We also send referrals to Narayana Hrudalaya for Diabetes and Cancer cases.
What are the CSR activities initiated in the field of education by Biocon Foundation? What were the problems encountered while executing the same?
We have been successfully running a program called Chinnara Ganitha in the education vertical. This is in collaboration with MacMillan India where we have designed activity-based practice material for Standard I to VII. This has reached out to more than a lakh students across 1500 government schools in Karnataka. The primary focus of this program is to improve the concept of mathematics among lesser privileged children in government schools.
What are the activities/steps undertaken in the field of rural infrastructure as this is an area of big concern in our country?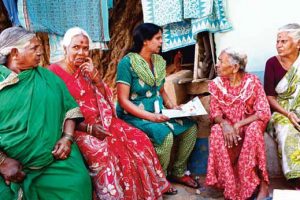 We have developed Biocon Nagar – a model township in Mangalgudda Bagalkot District in North Karnataka consisting of 411 houses for families rendered homeless in the 2009 floods. Every house is provided with household sanitation facility, solar lights and access to clean drinking water. We have also encouraged use of clean drinking water in the communities we work and thus set up a water purification system in Huskur Village near Bangalore. This serves a population of 500 villagers every day. This initiative has helped Biocon Foundation to ensure Right to Better health for its communities. We have also built 1200 household sanitation facilities and community sanitation units in rural Karnataka.
Are your CSR activities/ initiatives spread across the country or are you confined to the State of Karnataka only.
The CSR initiatives of Biocon Foundation is spread across 7 districts of Karnataka. Recently we have expanded our healthcare program in the State of Rajasthan where we have got into a Public Private Partnership with the Rajasthan Government. We have also introduced a grant-in-aid program to increase our presence. We have further scaled up the Oral Cancer Screening program in the north eastern states of India.
What kind of follow through is done for the various CSR activities to measure their efficacy?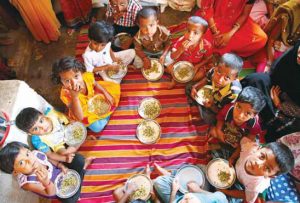 Biocon Foundation has been working relentlessly in order to drive positive change in its field practice areas. We have established healthcare facilities in remote villages, distributed books and built houses for flood victims. There has been a constant rise in the footfall in our ARY clinics which directly indicate use of our facilities in the villages and positive impact of our programs.(QUOTE)
In order to measure the efficacy of our program, the CSR activities are regularly monitored by the Foundation and we conduct impact evaluation to evaluate our programs from time to time.
Are you planning to expand into additional areas of CSR activity other than the ones you are involved with right now? If so, which are the areas you are looking at?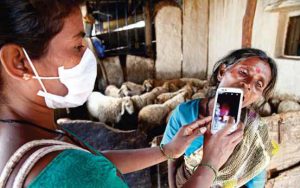 The CSR initiatives implemented by Biocon Foundation are largely classified under three verticals which include healthcare, Education and Community Development. Biocon Foundation is also reaching out to wider geographies in the domain of Healthcare, Education, Rural Development, issues pertaining to water and sanitation, Safety and women empowerment, Art and Culture through its Grant-in-Aid program.