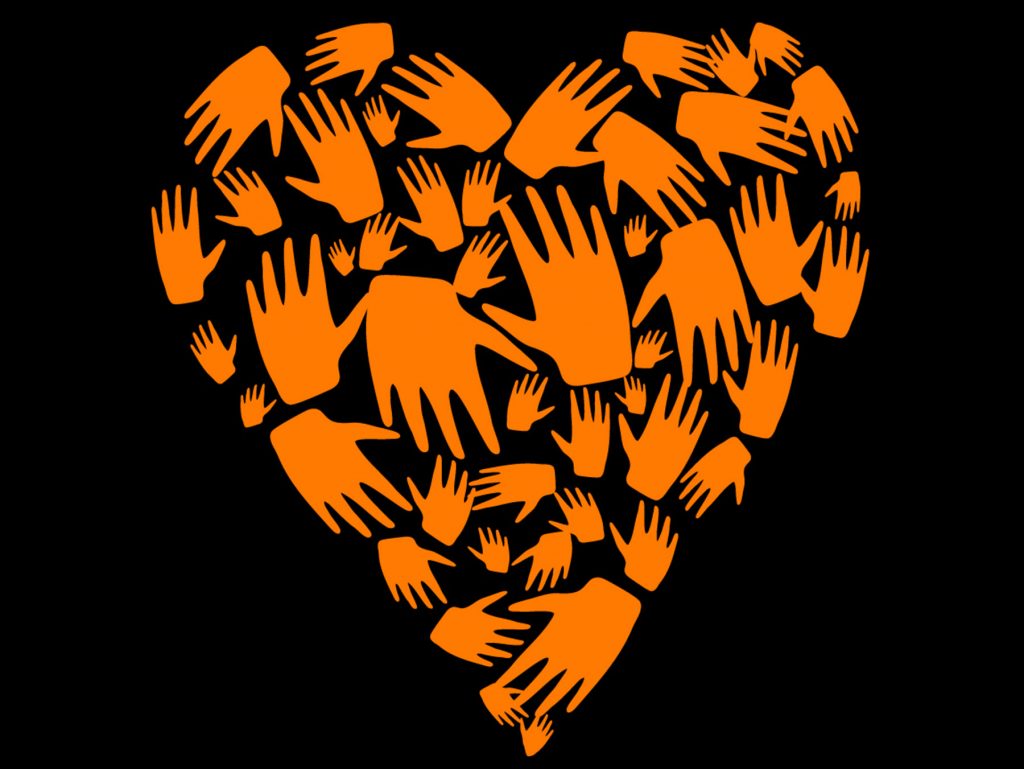 As the country is overwhelmed by a deadlier second wave pandemic, corporates are standing united to extend a helping hand to the government at the Centre and in the States to counteract the onslaught of the virus. We feature some of them in this report.  
Amway Pledges US $1 Million
Amway, one of the leading FMCG direct selling companies, pledges to stand in solidarity with India. In response to the impact of the pandemic's second wave, which has hit the country at large, Amway is donating US $1 million (approx. INR 7.50 crores) to support the COVID relief efforts. The donation amount will be used to facilitate COVID-19 resources such as ventilators, oxygen concentrators among others, to accelerate the COVID 19 relief work.
Commenting on Amway's contribution, Milind Pant, CEO, Amway Global "India is in the hearts and minds of Amway's global family. To our colleagues and friends across India, know that we are committed to supporting you during these tough times. Thank you for your courage and determination throughout the pandemic. We will get through this together and emerge even stronger. With the support of the Founding Families, as well as Executive Leadership, Amway Corporation contributed $750k to the US Chamber's foundation to provide aid to the country."
Supporting a sustainable approach, Anshu Budhraja, CEO, Amway India, said: "We have been supporting all our distributors, customers and employees during this entire period of pandemic.  Over the last one year, we have been working together with our 550,000 distributors and 1000 employees across the country and raised USD 338k (INR 2.5 crores) of support for our front-line workers and community. This additional amount of USD 1mn (INR 7.5 crores) will arm us even more to work with and support the country both at the Center and states level. Proud that our distributors and employees have spent countless voluntary hours supporting various community initiatives to help spread message of immunity and preventive healthcare in the country."  So far, Amway has made a total contribution of close to US $1.35 million (approx. INR 10 crores) towards COVID-19 relief funds.
Cashfree – Mission Oxygen
Leading digital payments and banking technology company Cashfree has pledged to support Mission Oxygen, a campaign initiated by Democracy People Foundation, to help hospitals across India get access to oxygen concentrators. In association with online crowdfunding platform Ketto, the fintech leader will be contributing ₹1 for every ₹1 received as donation on the platform, up to a total of ₹40 lakhs, for oxygen concentrators. During the campaign, Cashfree will be the exclusive payment gateway used to accept donations by Ketto.
Mission Oxygen is aimed at helping hospitals across India get immediate access to oxygen concentrators and cylinders. This self-funded, 100 per cent non-for-profit and charitable initiative, has already raised more than ₹27 crores as of May 2, facilitating orders for more than 3,900 concentrators. Cashfree's  support will further boost the numbers, ensuring more hospitals across rural as well as urban locations can be one step closer to hindrance-free oxygen supply.
Akash Sinha, CEO and Co-founder of Cashfree said, "With the number of COVID-19 cases increasing rapidly, India is now facing its worst oxygen shortfall. Numerous hospitals are seen reporting oxygen shortages, to an extent where lives are being risked. In light of these times, we are glad to partner with Democracy People Foundation for the initiative, #MissionOxygen, to facilitate concentrators for hospitals so that patients who need oxygen can have easy access to it. This collaboration will help tackle the crisis, by ensuring hospitals across all locations are adequately equipped with oxygen concentrators for emergency relief."
Commenting on the partnership, Varun Aggarwal, Founder of Designhill and Trustee of Democracy People Foundation said, "Mission Oxygen, within ninedays of initiating the fundraise has already helped over 28 hospitals across the country with 144 oxygen concentrators. The Foundation in a short span of time has put in strong governance and audit processes for assessing real time demand and allocation of more than 6,000 oxygen concentrators that have already been procured and expected to be distributed by May 20. We truly value Cashfree's partnership in our endeavor to overcome the oxygen deficit at hospitals across India by supporting and enhancing the existing healthcare infrastructure to fight the onslaught of COVID-19."
Commenting on the partnership, Varun Sheth, CEO & Co-founder, Ketto.org, said, "We are delighted to partner with Cashfree for their philanthropic endeavor to support Mission Oxygen. The initiative will help us to support hospitals with the maximum supply of oxygen concentrators and save as many as lives possible. At Ketto, we are constantly working towards bridging the accessibility and affordability gap. Since the past two weeks, Ketto has hosted over 2,500 COVID relief campaigns of which 30 per cent have been for oxygen and COVID care supplies. So far have raised around INR 100 crore pertaining to COVID relief campaigns. We totally look forward to working with Cashfree and assisting them with their noble endeavour."
Cashfree will be allocating the contributions from its CSR funds to support the campaign in channelling efforts towards pandemic relief in the country. Aside from the donation, Cashfree will also align with Democracy People Foundation and Ketto to raise awareness around the campaign and encourage contributions, through co-branded marketing activities.
Chahal Foundation Distributes Oxygen Concentrators
Chahal Foundation, a non-profit organisation that works towards creating awareness of social causes, university scholarships and mentorships, supporting disaster relief efforts, improving schools in third world countries, and building awareness to eradicate child sex trafficking is extending its help to fight the 2nd wave of COVID-19.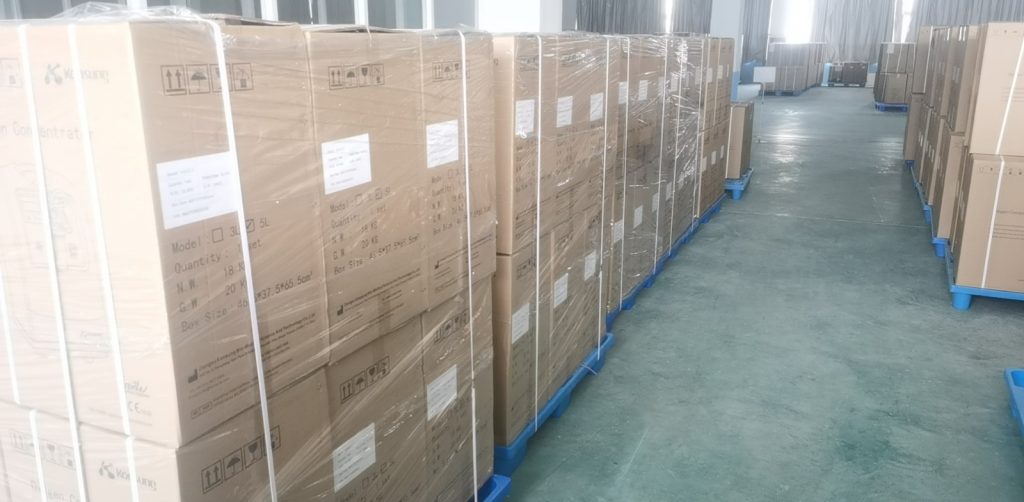 Extending its support to fight the life-threatening virus, Chahal Foundation has stepped up to provide oxygen concentrators to hospitals, NGOs, and COVID treatment centres in Delhi-NCR, Amritsar, Ludhiana, Mohali, Bathinda amongst others.
"The country is facing a huge scarcity of oxygen cylinders and concentrators. The associates of patients are begging and pleading for oxygen to save the lives of loved ones. Our team is receiving endless calls every day from family members and friends of COVID-19 patients enquiring about oxygen cylinders and concentrators. Every day we are trying our best to provide enough oxygen concentrators and other resources to help the patients and hospitals to fight this deadly virus," shared Gurbaksh Chahal, Founder, Chahal Foundation.
A team of 20 volunteers headed by Gurbaksh Chahal is working tirelessly to provide basic support to people. The organisation has previously run various donation drives and extended support in providing COVID resources like test kits, masks, respirators, plasma donation, fundraisers, etc.
"We are under deep crisis, innumerable human lives are at stake, we all must come together and help those in need by doing our bit," Chahal further adds.
"Chahal Foundation urges each one of you to help in whatever way you can. If you have recovered from COVID, please help by donating Plasma. Get yourself vaccinated and refrain from stepping out unless extremely important. It's only us who can save ourselves," Gurbaksh Chahal appeals to the population.
Dineout Donates PromoCash In #IndiaStandsTogether Campaign 
With the country going through heart-wrenching adversity, people are coming together in this battle to save as many lives. Dineout, India's largest dining out and tech platform has partnered with GiveIndia, a leading fundraising organisation to raise funds for the procurement of medical supplies and cooked meals for those suffering amidst the ongoing pandemic.
Dineout allocates PromoCash to people to be redeemed at partner restaurants across India. Since restaurants' dining-out services are shut, Dineout has taken this opportunity to request people to donate their PromoCash. The proceeds of the same will be given to GiveIndia in an equivalent amount. Dineout App users can donate their PromoCash (available in Dineout App wallet) and contribute it towards any of the three GiveIndia initiatives. With a wide user base spread across 20+ cities and only one goal in mind, Dineout is appealing to good Samaritans to donate their PromoCash and sail our country through these challenging times.
"With our country and medical infrastructure under immense pressure, it is our duty to lend a helping hand. At Dineout, our mission is to help share the common person's financial burden as far as possible. As an organisation, we have been at the forefront of humanitarian initiatives and believe in putting people first. We made it through last time, and we can do it again with each other's support. As we partner with GiveIndia, our mission solely remains to support the foundation in their current fight and secure lives of millions in these troubled times." says Ankit Mehrotra, CEO & Co-Founder, Dineout.
"We are appreciative of corporates like Dineout supporting us in our mission to help India fight COVID-19. During this time, all our efforts are channelised towards helping anyone and everyone in need. Be it through the support of oxygen and medical supplies, delivering food, or providing hygiene products to women in need, we are all in for people. With Dineout's support, we will be able to amplify our cause and reach more people." – Atul Satija, CEO – GiveIndia.
Donate your Dineout PromoCash today: https://bnc.lt/6ZXm/HnQv7ER9Wfb
Elanpro Offers 2050 Oxygen Concentrators
In response to the massive surge of COVID-19 cases, Gurugram-based Elanpro (Elan Professional Appliances Pvt. Ltd.), one of India's leading commercial refrigeration company hailed its efforts by providing 2050 Oxygen Concentrators at zero-profit. Available with different capacity, Elanpro has airlifted 2050 oxygen concentrators to distribute it across India in order to support people during these difficult times. Offering at a zero-profit price, the company is contributing for the betterment of society.
With the increase in number of COVID-19 cases in this second wave, it is even more imperative to ensure that apart from metropolitan cities, every district or rural area should be provided with the necessary equipment. The demand for Oxygen Concentrators and Oxygen Cylinders have tremendously increased. Considering these factors, Elanpro has been reaching out to several NGOs and hospitals to lend a helping hand to the district and rural areas. Deepening its engagement with the government, Elanpro has also reached out to Gurugram District Commissioner's office to contribute 100 units of Oxygen concentrators in COVID Centre at Gurugram. This initiative drives an indirect contribution to society and providing support to the people during this dire situation.
Shashank Joshi, Director at Elanpro said, "We at Elanpro have taken an initiative to win this fight against COVID- 19 by helping our fellow beings and stand together because EVERY LIFE MATTERS. In this difficult time, when people are suffering from personal loss or going through a financial crisis, we are trying to provide a ray of hope to the citizens and helping them. The company plans to distribute 2050 pieces of Oxygen concentrator at a subsidized rate.  This initiative is a step forward and support the ones in need. We also acknowledge our special thanks to our channel partners who came forward to help with the distribution and made it possible in spite of the cancellation of most flights."
The first slot of oxygen concentrators landed on April 30, 2021, and in a weeks' time, the Company is expected to receive the remaining lots.
Along with this initiative, Elanpro is also working with organisations that are arranging vaccination drives for the public. The Company is looking ahead to share 1500 to 2000 pieces of vaccine refrigerators at a subsidised rate. Being into commercial refrigeration, they have recently launched IoT-Enabled Portable COVID Vaccine Freezers with a temperature range from 2 Deg Celsius to -20 Deg Celsius and – 86 Deg Celsius. The portable products are equipped with advanced features to maintain the efficiency and efficacy of the vaccine. 
Honeywell – COVID Critical Care Centres
Honeywell issued the following statement of support for India's relief efforts in response to the ongoing COVID pandemic:
"We are deeply saddened and distressed by the scale of the humanitarian crisis in India and are working closely with government, industry, and NGO partners to assist in a number of critical areas. Since the start of the pandemic, Honeywell has committed over US$3 million in COVID relief for India.
"Our newest initiative is the establishment of COVID Critical Care Centres across five cities that will be equipped with beds, oxygen, personal protective equipment kits, and basic medical infrastructure. Honeywell will provide funding for our NGO partners to build these centres in consultation with state governments in Maharashtra, Telangana, Karnataka, Haryana, and Tamil Nadu. Honeywell will also fund the donation of over 1,000 oxygen concentrators and 10,000 N95 respirators to these facilities. In addition, Honeywell will donate 50 ventilators to government and private hospitals across the country. Last year, Honeywell donated over nine million meals and over 12,000 hygiene kits to underprivileged communities.
"Honeywell has been working toward meeting critical healthcare needs in India throughout the pandemic, including adding N95 respirator production in Pune that can produce 2 million N95 face masks per month. We are currently working to supply our UOP OXYSIV™ molecular sieve adsorbents (essential components of medical oxygen concentrators) to the licensees of the Defence Research and Development Organisation and the Council of Scientific and Industrial Research, Indian Institute of Petroleum.
"We are also supporting our employees through this difficult time. We continue to offer them expanded insurance coverage, free COVID testing, and access to company-provided medical support and vaccinations, among other support services.
"Honeywell's leaders are in continuous dialog with stakeholders in the U.S. and in India to see how we can continue to help during the ongoing crisis. Our hearts go out to all of those who are suffering, and we will make our best efforts to contribute toward a speedy recovery from the current situation."
L&T – Medical-Grade Oxygen Generation Units
At a time when India is reeling in the wake of the second COVID-19 wave, which has consequently led to a shortage of oxygen, L&T has immediately started working towards a long-term solution to meet the medical-grade oxygen demand in the country.
L&T will soon start delivering 22 oxygen generators to various hospitals in India, where the scarcity is most acute. These units will absorb air from the atmosphere before converting it into medical-grade oxygen and pumping it into pre-existing pipes in the hospitals.
Of these, the parts of the first tranche of nine equipment will reach India by 9th May. These will be progressively delivered from 15th May to hospitals that are in acute need and do not possess required infrastructure to receive bulk oxygen supply.
L&T CEO & MD, S N Subrahmanyan, said, "This is an unprecedented situation, and we are extremely pained by the consequences of the dire shortage of oxygen. Nothing could be more important than human life and L&T is committed to stand by the nation. Our teams in India and abroad have, with single-minded attention in the last few days, been able to procure the oxygen generators and other components to assemble PSA units. Together we shall all overcome the COVID-19 scourge."
L&T is sourcing the components from various parts of the world. Once assembled at L&T's Hazira manufacturing complex, each of parts will be compact, stand-alone oxygen-making units. After testing, they will be dispatched to various hospitals where they will immediately start producing medical-grade oxygen as per the requirements. Each unit has a compressor, dryer, oxygen generator and two storage tanks that could cater to hospitals or medical facilities with over 1,750 beds.
The units work on the plug-and-play principle. Once all the constituent parts are fabricated, the compressor allows the air to reach a particular pressure within a few minutes. The generator then starts pumping oxygen into pipes.
Each of the units has a capacity range from 1,000 litres per minute (LPM) to 500 LPM. A 1,000 LPM machine could service 100-plus beds simultaneously. The 500 LPM machine can potentially service 50-plus beds at any point of time.
L&T's contribution is to meet the long-term oxygen demand of the hospitals. These permanent units will serve the hospitals for the next 10-15 years.
Lowe's India Pledged INR 40 Crores for COVID Relief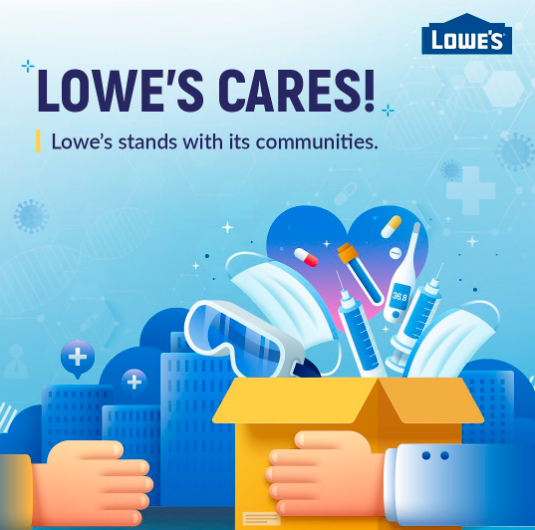 Lowe's India, the retail technology and analytics center for Lowe's Companies Inc.  has pledged INR 40 Crores (>USD 5 Million) towards COVID-19 relief that will support the procurement of medical equipment, oxygen concentrators and cylinders, oxygen generation plants and vaccination drive for the underserved.
At Lowe's, through our 100-year history, supporting local communities has been integral to our DNA. We are doing all we can to enable everyone to get through these trying times.
Lowe's US has also shipped thousands of PPE kits materials to India for the use of front-line workers who are working tirelessly to keep us all safe and healthy.
In these crucial times, we urge everyone to stay at home and stay safe.
Lowe's stands with its communities to help and support during these challenging times.
https://www.instagram.com/p/COe6hoqFjti/?igshid=rla2x62di3x2
Muthoot Finance Initiates Vaccination Drive in Karnataka
Muthoot Finance has initiated a COVID-19 vaccination support project through its mobile laboratory – Muthoot Snehasraya – in association with Myvacc.in team that will provide vaccination drives in Karnataka. Muthoot Snehasraya is a CSR initiative of Muthoot Finance Ltd, intended for prevention, early detection and awareness of kidney-related diseases and for supporting dialysis patients by financial aid. MyVacc.in is a platform for vaccinations of children and adults at home, corporates at offices, communities and schools.
Muthoot Finance aims to help the underprivileged 45+ segment to get vaccinated free of cost and encourages vaccination to build a protective shield that will help in fighting against the second-wave of COVID-19.
George M Alexander Muthoot, Executive Director, Muthoot Finance said, "The core objective of Muthoot Finance Snehasraya project is to protect and get the underprivileged vaccinated for free. We will expand this vaccination project to other states in the upcoming months."
L'Oréal India to Make Available Life-Saving Oxygen and Medical Supplies
To address the acute shortage of oxygen being faced by India in combating the COVID-19 pandemic, L'Oréal announced its financial support to the French government's initiative to provide oxygen generators, liquid oxygen containers and specialized respirators to the country. In addition, L'Oréal is working with a network of NGO's across India, including GiveIndia, United Way Mumbai, Hemkunt Foundation, ActionAid Association, the Akshay Patra Foundation, etc. to provide critical oxygen equipment, medical supplies, food, education and hygiene kits across the country.
L'Oréal will provide oxygen concentrators and cylinders to hospitals in Maharashtra, Karnataka, Delhi, Himachal Pradesh and Punjab and distribute over 100,000 units of sanitizers to government hospitals, police forces, municipal corporations, and – those on the frontline of the pandemic across the country. We will also give care packages to approximately 2000 nurses who have become the primary caregiver and family to many.
With schools closed indefinitely, underprivileged children have not had access to education or food provided by schools. To aid their requirements, L'Oréal has partnered the Akshay Patra Foundation to provide 4000 food and education kits for children. As women have been amongst the most severely impacted by the pandemic, L'Oréal is working with Action Aid India to provide livelihood training and infrastructure support, there by empowering them to restart their livelihoods.
Amit Jain, Managing Director, L'Oréal India said, " We are deeply concerned with the severity of the second wave of the pandemic and committed to working closely with the government and our NGO partners to support the country's collective efforts to fight the crisis."
L'Oréal employees will also be contributing toward COVID relief to an NGO of their choice via the fundraising platform GiveIndia.
Spice Money to Enable COVID Vaccination Registration for Rural Citizens
Spice Money, India's leading rural fintech, has launched a dedicated assistance initiative for Covid vaccination registration to enable rural citizens to register through its dense network across 18000+ pin codes. The company has initiated a special drive to spread awareness and educate its banking correspondent partners (Spice Money Adhikaris) about the priority vaccination available to them, as directed by the Department of Financial Service, Ministry of Finance. Spice Money Adhikari network covering 95 per cent of India's rural pin codes will facilitate people to register and book an appointment for vaccination, while at the same time dispelling vaccine-related myths that may exist in smaller communities.
"The banking correspondents have played a critical role since the beginning of the pandemic to provide essential financial and banking services to India's masses. They are the unrecognised COVID warriors who are taking immense risks to offer last-mile financial service delivery. The Spice Money Adhikaris form the backbone of India's financial inclusion efforts and it is our duty to ensure their safety at each step. We are offering our assistance in the process to avail the covid-19 jabs as part of DFS' initiative to vaccinate BFSI employees on priority. We are also mobilizing our SMAs to help rural communities in their areas with self-registration for the vaccines. Through this initiative, we want to play our part to support the vaccination drive in rural India," said Sanjeev Kumar, CEO, Spice Money.
Rural India grapples with the challenge of online self-registration, primarily due to lack of digital literacy and often remains unaware of the initiatives that have been rolled out for them. Spice Money, with its army of digitally and financially empowered Adhikaris, aims to overcome this challenge by making the process smooth and inclusive. Covid vaccine registration is made available on the Spice Money app and portal. The Digital Dukaans operated by the Spice Money Adhikaris will now act as registration help centers for their communities. They will offer end to end assisted registration services to their customers and ensure the rural citizens get vaccinated.
Currently, to facilitate vaccination of Spice Money Adhikaris on priority, the Company has created a digital folder with all necessary documents that they need to carry to the vaccination centre, including their Spice Money ID card, government ID proof, DSF letter and a copy of their self-registration slip, among others. Further, to facilitate rural customers to register for vaccination, Spice Money has integrated COVID registration on their app and portal itself. Rural citizens can also call on 1800 572 1572 to find out available Spice Money Adhikaris near to them.
STL Supplies 6 Tankers of Liquid Medical Oxygen to Aurangabad District 
As the nation is facing the second phase of the COVID-19 pandemic, healthcare workers are working relentlessly to assist the sick and needy. The Indian healthcare system is under tremendous pressure due to the increasing number of COVID-19 afflicted patients due to the shortage of proper medical infrastructure and equipment.
Recognising this challenge, STL, an industry-leading integrator of digital networks, has stepped up to support the local communities and government authorities. After relevant approvals and permissions, STL will procure and provide liquid medical oxygen to Government hospitals in Aurangabad to meet the increasing demand for oxygen in the district. As a part of this initiative, STL plans to donate six tankers or 100 MT of medical oxygen and has already handed over 2 tankers or 32MT to the district collector. Alongside this, STL has also created emergency storage of oxygen for the local health administration. Additionally, a team of experts has also been set up to work closely with the government hospitals in Aurangabad to ensure proper maintenance of the oxygen facility to avoid any wastage or breakdown in supplies.
Speaking on the occasion, Ankit Agarwal, CEO – Connectivity Solutions, STL, said, "The healthcare situation is materially worse than last year. At this crucial time, we are all battling this second wave of the pandemic. In this phase, the disease is spreading across age groups, while the process of vaccination is still in its early stages. While the government and oxygen producers are working towards meeting the demand for oxygen, we at STL feel it our responsibility to support our medical warriors and local communities in this fight against COVID-19. As an active business and community player in Aurangabad, STL has always stood up for the common good and will continue to do so. Through this initiative of providing medical oxygen along with storage and maintenance facilities, we are hopeful of creating value and saving lives in this crucial time."
Sun Life donates $100,000 to Support Pandemic Relief Efforts
Sun Life is donating $100,000 to support relief efforts in India for those affected by the devastating second wave of COVID-19. With over 300,000 new infections a day, India is experiencing the world's highest rate of daily cases. The majority of the donation will go to the Canadian Red Cross who is working closely with the Indian Red Cross. They are assisting local agencies in providing medical and emotional support for those most at-risk. This includes transportation and providing oxygen for critical patients. Approximately $25,000 of the donation will go to a regional charity to boost local efforts.
"The situation in India is dire and extremely concerning. It's a reminder of the tragic toll this pandemic continues to take around the world," said Kevin Strain, President, Sun Life. "Our thoughts and prayers are with all those who are fighting the virus. Our donation will directly help those who are in need of immediate aid."
The local office in India has also donated over $55,000 to The Akshaya Patra Foundation to aid in the distribution of grocery kits to vulnerable families. This donation supported over 8,100 people. In addition, employees have raised funds to serve cooked meals to migrant workers and those who are underprivileged.
HCL Bolsters Support for COVID-19 Mitigation Efforts in NCR
HCL is extending support for COVID-19 care facilities in NCR to bolster the State's efforts to manage the large number of infections in the National Capital. HCL's support includes assistance in the form of more than 500 hospital beds at various facilities such as the Commonwealth Games Village, Holy Family Hospital, Sama Hospital and Lok Nayak Hospital in New Delhi, and the Government Institute of Medical Sciences, Greater Noida Authority.
At the Commonwealth Games Village (CWG), in partnership with the Government of Delhi and Doctors for You, HCL has also supported the import and installation of an oxygen plant for the facility which can provide continuous oxygen supply directly to the beds. The CWG COVID facility which was shut in December 2020, due to fall in COVID cases, has been restarted and was officially inaugurated by Shri Arvind Kejriwal, Honorable Chief Minister of Delhi on April 18, 2021.
HCL has also been extending its support for critical human resources to treat the high number of COVID positive patients at the CWG facility, by partnering with Doctors for You to provide Doctors, Nursing Staff, Orderlies, Supervisors, Counsellors, Lab technicians and Administration staff.
HCL aims to provide tangible assistance to meet real needs on the ground, as the COVID 19 pandemic continues across the country.
The UPS Foundation Mobilises Critical Medical Supplies 
The UPS Foundation announced a $1 million commitment to fight the COVID-19 surge in India. The pledge is a combination of emergency funding, in-kind transportation movements and technical expertise to provide urgent relief, as well as strategic support.
"The UPS Foundation is committed to improving the well-being of communities impacted by COVID-19 and we want to help alleviate the suffering in India by leveraging our partnerships, our resources and our logistics expertise," said Nikki Clifton, President of Social impact and The UPS Foundation.
UPS is coordinating with strategic partners, including UNICEF, CARE, The Salvation Army, The International Federation of Red Cross and Red Crescent Societies, MAP, Medshare, Rotary Club, the US Chamber Foundation and others to mobilise critical medical supplies including oxygen concentrators, ventilators, nebulisers, respiratory supplies, PPE, COVID-19 test kits and antiviral medications to India.
The Foundation is also providing emergency funding to The Salvation Army and CARE. CARE is supporting Bihar's health system, including activation of two temporary COVID-19 care centres with five intensive care centres to follow. In addition, The Salvation Army dollars will fund oxygen concentration facilities in hospitals to increase their capacity to treat the most serious cases.
As another wave of COVID-19 bears down on India and hospitals struggle to maintain critical medical equipment, UPSers like Jackson Carter are eager to help. "We use the phrase 'delivering what matters'," Jackson said. "And this is it."
Jackson, a Director of International Air Freight for UPS Global Freight Forwarding, recently began running daily calls to coordinate shipments of much-needed supplies to cities across India. "Lives are on the line," he said. "If they don't have these supplies, this virus is going to keep spreading. Every pallet we move is another way to fight this pandemic."
The UPS Global Freight Forwarding team, in coordination with The UPS Foundation has moved 5,000-plus oxygen concentrators to various locations across India with Sewa International and UNICEF. In addition, UPS Global Freight Forwarding has moved pallets of respirator equipment destined for hospitals, remote villages north of Mumbai and the tribal areas of Gujarat on behalf of Friends of Disabled Adults and Children. The Joy of Sharing Foundation will receive the shipment and lead distribution.
"Our hearts go out to the people of India during these tough times," said Romaine Seguin, President of Global Freight Forwarding. "We'll always be ready to lend a helping hand."
UBS Donates $1.5 Million to Support COVID-19 Emergency and Long-Term Relief Programmes in India
UBS Group AG, the world's largest wealth manager, is donating $1.5 million to support a range of relief programmes in India. The first tranche of the donation will target the immediate supply of oxygen, medical supplies and medicine to those most in need.
In the initial phase, UBS will work with Swasti, a Bangalore-based NGO, which designs and delivers health and well-being solutions across India. In Stage Two, UBS will support COVAX on education programmes and ensuring the equitable procurement and distribution of vaccines. In the third phase, UBS will team up with some of its existing partners in India to help build resilience in local communities and support mental well-being.
Edmund Koh, President of UBS Asia Pacific and member of the Group Executive Board, said: "The current wave of COVID in India has had a devastating impact across the country and our thoughts are with all who are suffering. As was the case last year, when we donated $1 million to support emergency relief for frontline and migrant workers, UBS is seeking to help alleviate the suffering in the worst affected regions."
UBS has introduced several initiatives to assist its employees in India as they navigate the crisis. A Compassionate Payment of INR 20,000 will be made in May to all employees at Director level and below to assist with unexpected pandemic expenses of family members and their community. In addition, the UBS India Emergency Hardship Fund is being deployed to assist employees in need, while medical insurance has been extended to cover home quarantine expenses.
Michael Dargan, Chief Digital and Information Officer and member of the Group Executive Board, said: "My thoughts are with everyone in India. We are focused on supporting both the UBS team in India and the country more broadly. With more than 20 million cases, there's an enormous amount of work to do. It's a truly tragic situation and my heart goes out to everyone who has lost loved ones or is suffering with COVID-19."
Phyllis Costanza, CEO of the Optimus Foundation, said: "The Optimus Foundation is working closely with partners on the ground in India to help front-line workers and local communities cope with the overwhelming number of new cases every day. We expect the situation to peak later this month, but it will take many months to return to normal. In addition to the immediate relief, we are looking at long-term community programmes to help turn things around."
Vedanta Commences Daily Supply of 3 Tons of Oxygen in Goa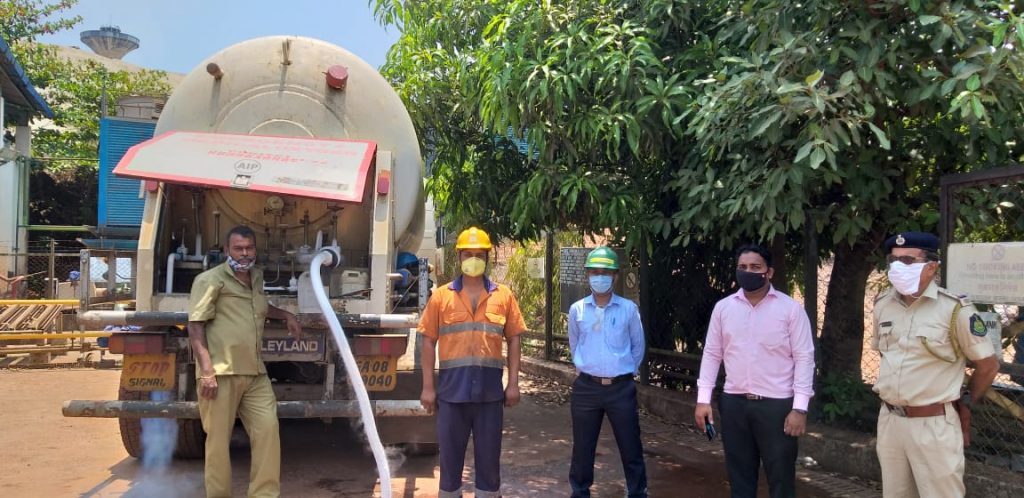 To support the Goa Government to cope up with the acute Liquid Medical Oxygen (LMO) shortage crisis faced by the hospitals in Goa due to the sudden surge in COVID positive cases during the ongoing pandemic, Vedanta Sesa Goa Iron Ore Business began the supply of 3 tonnes of Liquid Medical Oxygen (LMO) on a daily basis to the Goa State Government and Hospitals. The Liquid Medical Oxygen is being generated in Vedanta Value Added Business's (VAB) at Amona, Goa and will be delivered to Goa Medical College (GMC) Oxygen Storage Reservoirs.
Appreciating Vedanta's endeavour to join hands with the Government of Goa to counter deadly COVID-19 second wave, Hon'ble Chief Minister of Goa, Dr Pramod Sawant said, "I am thankful to Vedanta for volunteering to provide 3 tonnes of liquid medical oxygen daily from their VAB plant at Amona, Navelim, during this difficult phase of pandemic."
Vedanta VAB Oxygen Plant was initially established to produce gases used in the Blast Furnace operation of pig iron making. However, last year, when the first wave of COVID hit the State, Vedanta extended support by loading the first liquid oxygen tanker generated from VAB's Oxygen Plant.
Sauvick Mazumdar, CEO, Iron & Steel Business, Vedanta Limited said, "We, at Vedanta, have always believe in giving back to the society and the nation at large. On account of the current pandemic, where Goa is going through an extremely difficult phase, this contribution by Vedanta will help the State to combat the deadly Coronavirus. I am hopeful that through our collective efforts, we will succeed in defeating this dreaded pandemic. I would request every citizen of Goa to act responsibly and stay safe."
Vijay Khanzode, Chief Growth Officer, Vedanta, Value Added Business said, "Vedanta has had a symbiotic relationship with the Goan Community for more than six decades. The company, in the first wave of COVID, had worked in close coordination with the district administration/management to help them in providing necessary infrastructure and provisioning of protective equipment across COVID-19 medical facilities including oxygen supply in the state. We will do everything possible in our capacity to fight this pandemic."
Vedanta Sesa Goa Iron Ore Business, in this critical situation, is already supporting communities around through all possible means. As part of the Vedanta Group's efforts to support people in distress, Vedanta Sesa Goa Iron Ore is ramping up its community outreach programs and reaching out to all stakeholders in this battle against the pandemic.
Walt Disney & Star India Contributes INR 50 Crore
Star India has pledged financial support of INR 50 Crores for India's ongoing COVID-19 relief efforts.
Extending his support to the cause, K. Madhavan, President, The Walt Disney Company India and Star India, through a tweet, said, "We stand in solidarity with all of India in our fight against COVID-19. The Walt Disney Company and Star India are humbly contributing INR 50 Crore to aid relief efforts. The need of the hour is to provide critical healthcare supplies and equipment to save lives. This is our common fight and our contribution reaffirms our steadfast commitment to India, and builds upon the INR 28 crores that our Company contributed towards COVID-19 relief in 2020."
The proceeds will be utilised to aid relief efforts and towards the procurement of critical healthcare equipment, including oxygen concentrators, BiPAP, and ventilators along with setting up oxygen plants across hospitals. This is in addition to INR 28 Crores that The Walt Disney Company and Star India contributed towards COVID-19 relief in 2020.
In the endeavour to create awareness around COVID Appropriate Behaviour (CAB), the Star India network has been running an awareness campaign through Public Service Announcements (PSA).
The Company will also continue supporting relief efforts through its Disney Employee Matching Gifts programme, wherein for employee donations to pre-approved charitable organisations, the Company will match the amount.
Wave Group Provides Oxygen Concentrators and Assistance for Medicines and Mineral Water

Wave Group has joined hands with district authorities across Delhi, Noida, and the Department of Industries, Lucknow, to mitigate the crisis and ramp up oxygen, medicines and water supply in Uttar Pradesh. The Company has distributed 60 oxygen concentrators as of now with 50 more in the pipeline in the coming week, provided monetary assistance for medicines, and delivered thousands of mineral water bottles at important gathering junctions like crematoriums, health centres, district hospitals, and government testing centres.
Across the nation, the daily case count is inching higher and the paucity of oxygen has left COVID-19 patients gasping for breath. Uttar Pradesh has emerged as one of the worst-hit States in India with an active caseload breaching two lakh. The situation is grim especially for the weaker section of the society facing financial crunch to buy medicines. Lack of drinkable water in the scorching heat, especially for people standing outside cremation grounds and testing centres is adding to the grim situation.
Considering the urgency and desperate need of masses in the region, Wave Group has till now made available a total of 60 oxygen concentrators. Out of these, 20 portable oxygen concentrators have been handed over to Manoj Kumar Chaurasia (DY Commissioner of Industries), Department of Industries, Uttar Pradesh. A few have been delivered to Ghaziabad Development Authority (GDA) for further distribution. Some of the concentrators have been installed at company's factories for on-site workers and some other have been sent to group's staff located across different cities facing the oxygen availability crunch.
To aid medicine procurement for the needy, the Group has joined hands with Delhi Gurudwara Prabandhak Committee (DGPC) and donated INR 10 lakh for the same. Previously, the organisation in a week-long drive had also distributed hundreds of boxes of mineral water with thousands of water bottles across multiple districts of Uttar Pradesh such as Amroha, Bijnor and Bulandshahar for people waiting outside crematoriums.
Speaking on this initiative, Manpreet Singh Chadha, Chairman, Wave Group said, "The second wave of the pandemic is turning out to be more dangerous but we are of the firm belief that it can be won over by a consolidated, comprehensive, and targeted community effort. Towards this purpose, Wave Group has undertaken contributions that meet the immediate critical needs of affected masses especially in the remote areas of UP, of supplying oxygen concentrators, monetary assistance for medicines and drinkable water.
Till now we have handed over a total of 60 oxygen concentrators to various government agencies like the Deputy Commissioner's office in Lucknow, Ghaziabad Development Authority (GDA), besides installing some at our factories for on-site workers and delivering them to our staff with critical needs across locations. Taking cognizance of the rapidly increasing need of medical oxygen, we have decided to distribute 50 more oxygen concentrators in the coming week to hospitals and health centres to help save many lives.
Supporting Delhi Gurudwara Prabandhak Committee (DGPC) in their community service, we have donated INR 10 lakh to meet the medicine requirements of the people. With the support of our volunteers, we have supplied hundreds of boxes with thousands of mineral water bottles to the people outside cremation grounds, hospitals, and district health centres at Amroha, Bijnor and Bulandshahar in Uttar Pradesh. We shall continue our endeavour of assisting the state, aid India's battle against COVID-19, and looking forward to stepping up our efforts in the direction."