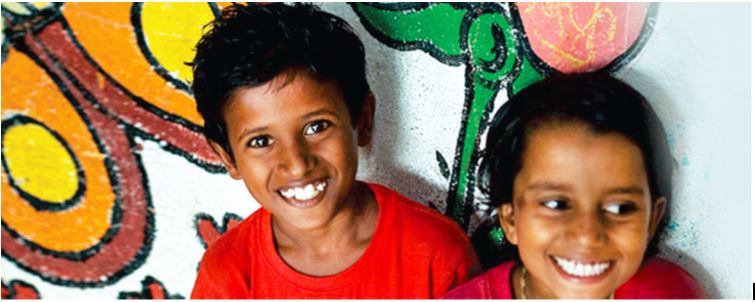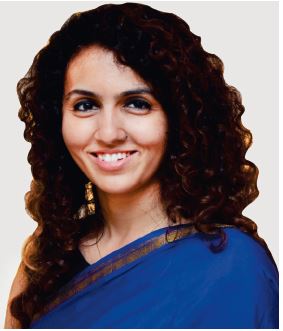 EdelGive Foundation's Spirit of Voluntarism Adding Value to Communities. EdelGive Foundation is a grant-giving company founded by Edelweiss Financial Services in 2008 (a) to serve as the bridge between users and providers of philanthropic capital and knowledge by bringing the skills, resources and talents of the for-profit world to the not-for-profit world
(b) to ingrain a culture of giving back within the Edelweiss DNA through well planned employee-engagement initiatives.
With these two guiding principles, EdelGive initiated the first round of grant giving in the financial year 2008-09. The first year set the tone for support to a group of young visionaries with great plans, but limited resources.
Leaders like Nikita Ketkar from Masoom, Mamoon Akhtar from Samaritan Help Mission, Shailaja Mehta from The Aangan Trust were part of this first group. It would not be completely wrong to say that in the initial two to three years, EdelGive Foundation was guided more by intuitive understanding of people in the social sector. This was the phase where processes, systems, analytics were still being refined, but we were, in the meantime, supporting some extremely high impact, innovative work in different parts of the country; largely led by young minds with clear visions, but limited support.
As we grew, our working model ensured that in all stages of work, we engaged with stakeholders in the system deeper than is the norm. Our team spent time to understand the strengths and weaknesses of the NGOs; employees were engaged at different life stages of NGOs for small/large projects, and deliberate discussions with funding peers in each project were strongly encouraged within EdelGive.
Our relationship with NGOs went beyond financial giving. Non-financial capacity building was actively facilitated and the alumni model was introduced with the NGOs. The alumni model meant that even after financial giving ended, the NGO was never let go from the system, and non-financial help with active fundraising assistance was constantly available to them.
Over the past nine years, we have invested and made great strides in our three key focus areas, namely, Women Empowerment, Livelihoods and Education. Since then, we have influenced over INR 100 crores in philanthropy, impacted over 4.5 lakh lives and supported over 130 organisations in 14 States in India in these focus areas. We invest significant amount of time and efforts in identifying meaningful initiatives of grassroots NGOs and in bringing together a broad group of resource providers to provide them financial and capacity building support. We have adopted a performance-based grant model to help establish robust processes to manage each stage of work. Right from scoping to the conduct of due diligence and monitoring as well as measurement of performance of grant, we are guided by processes at each step to drive disbursement decisions.
Education
We aim to bring together investments and key stakeholders in supporting government systems to deliver quality education and enhance learning outcomes for children in the following ways.
Facilitating access to quality education for disadvantaged and vulnerable children, especially girls and children belonging to poor and tribal families.
Nutrition and healthcare support to children
Teacher training and skill development
Scholarship and assistance for higher education
We are committed to fostering growth and sustainability of all our supported NGOs.
Sshrishti, an NGO, working to provide education to 550 children, sought our support to identify its strengths and areas for growth. We linked Sshrishti to Toolbox India (a not-for-profit organisation supported by EdelGive which offers consulting services on a pro bono basis to non-profits to facilitate the change process). Toolbox worked with Sshristi over 14 weeks to develop a detailed business plan, recording strategic and tactical levels, over the next three years. The process began with a SWOT analysis, taking into account diagnosis and estimation of all costs and expenses as well as a review of funding receipts. Toolbox also created a driving board, based on the goals envisioned and a template to measure outcomes of Sshristi's education programmes.
Education Portfolio
56.79 percent of our Funds Support Quality Education
25 Projects Funded
60,667 Direct Beneficiaries
2130 Teachers Trained
10 Learning Centres Supported
Women Empowerment


Even though women make up nearly half the population, they have endured discrimination for centuries.Through the portfolio of women empowerment, EdelGive Foundation is deeply engaged in promoting safety, prevention of discrimination and violence against women. Together, with various stakeholders, we are making progress in tackling the challenges and empowering them, both socially and economically.
Safety and protection from violence and discrimination
Promotion of economic and social leadership of women in communities
Socio-legal support to women survivors
Awareness about various government entitlements and services
Financial literacy and women's entrepreneurship
Support to women athletes
CORO: Turning Ambition into Reality
Sixteen year old Chitra Patil, nonliterate and unskilled, was left isolated in a dominating patriarchal society. But this did not deter her from helping other women going through difficult times. As a CORO Fellow of their grassroots leadership development programme, she developed confidence, gained knowledge about various issues and got trained in entrepreneurial skills.
After three years of working with CORO, Chitratai was made the Block Incharge of Ambejogai, Beed District, Maharashtra. Together as a group of 250-300 women, Chitratai built a check dam under the Paani Foundation. Chitra has helped many women get jobs through MNREGA (a government scheme), and now works as an advisor to generate schemes for differently abled persons.
CORO has surely played an important role in empowering Chitratai as a leader in its true sense; changing lives for the better future of many women in and around her village.
Women Empowerment Portfolio
350 Grassroots Leaders Trained
25 Young Women Leaders Trained
5000 Women can Access
Government Entitlements
5500 Women Legally Supported
1000 Girls Supported 350 Interventions in Cases of Violence Against Women
Mann Deshi: Harnessing the Largely Untapped Potential of Women Entrepreneurship
Married at the age of 15, Sushma gave up her education and started working at a nearby farm. Her husband, an autorickshaw driver, could barely earn enough to manage the expenses of the family. When they were blessed with a child, Sushma joined a ladies shop to earn extra income for her family's survival.
It was around this time that Sushma heard of Mann Deshi and their weekly market cash credit programme. Lack of money had always been a major stumbling block for Sushma in starting her own business. After being approached by Sushma, Mann Deshi facilitated the loan for her and her two friends. After acquiring the loan money, Sushma established her own stationery shop. Today, her plans of expanding her business are already underway as she takes home double the income she would earn earlier.
Mann Deshi's pilot doorstep cash credit programme has empowered many women entrepreneurs, and fuelled their ambitions by turning their dreams into reality.
Livelihood
Our Livelihood vertical is focussed on building the economic status of our NGO target communities by providing relevant training, linking Self Help Groups (SHGs) to banking and loan facilities, and watershed management. The training provided is specific to the needs of the group viz. job-oriented training for students, best practices in agriculture and watershed related work for farmers, and training on microcredit for women entrepreneurs.
Ummay Aiman felt unprepared to enter the corporate world even as she was completing her final year B.Com at Avadh Girls' Degree College, Lucknow. She registered with Medha Classes in 2013. After completion, she was guided through the internship interview process and then placed at Microsave, a Lucknow- based Microfinance NGO. After her internship, Ummay wanted to work professionally, but due to family pressure, reluctantly returned home. After a year of disappointing work, she contacted Medha's alumni support team to help find her a fulfilling career path that her parents would be comfortable with. The Team empathised with her dilemma. They linked her to an opportunity with Taj Vivanta hotel in Lucknow. Ummay, thankful for another opportunity to pursue her dreams, wasted no time in proving her abilities as an efficient worker. As soon as she completed her internship, Taj Vivanta placed her with their human resources team. Medha is very proud of Ummay, and we all look forward to her future growth.
Livelihood Portfolio
Migrant Workers Outreach to whom Loans have been Provided         2516
Migrant Workers Linked to Edelweiss Tokio Life Insurance                  249
Job Placement for Students post Completion of a Bachelor's Degree
in Automotive, IT, Financial Services, Consumer Goods-related           06
SHG Members Linked to Banks                                                     1016
Women Trained for Microcredit and Entrepreneurship                       378
Our Present Status
As we grow in experience, we are cognizant of the additional responsibility we have in deploying our resources and the funds of our donors to well-monitored projects. In 2016, we flagged off our flagship project where multiple donors can come together and support large projects for collective impact.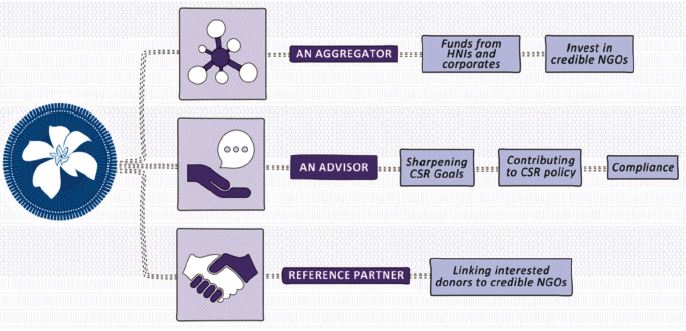 Our most recent endeavour, the EdelGive Coalition for transforming Education (ECE) strengthens our role as an aggregator. We are the anchor platform for a collective of donors to invest in, ensuring financial support to an improvement plan for education across Maharashtra through a collective of NGOs. ECE is successful due to a combined strength of good governance practices, constant review for monitoring and improvement, and strong relationship management with the Government of Maharashtra.
We are joined by an extremely supportive group of funders such as SAR Group from Delhi, TATA Trusts and Great Eastern Shipping who have come together to co-invest in this project. The project is being ably delivered on ground by Kaivalya Education Foundation and Gyan Prakash Foundation.
Strengthening Capacity Building
We have worked to structure and formalise our capacity building vertical to truly enable our NGO partners in the manner needed. We have invested in Social Lens, an institution dedicated to strengthening capacity building of NGOs. This helps us truly leverage on our learnings from the sector while we strengthen our partners to deliver to their maximum strength.
Our Philanthropic Advisory Platform
This platform enables us, as an advisor or reference partner to donors, in articulating their strategy of giving, and connects them to credible workin the development sector. As of March 31,2017, we secured funding of nearly 50 percent of our existing investee portfolio through multiple grants from external donors.
Naghma Mulla is COO, EdelGive Foundat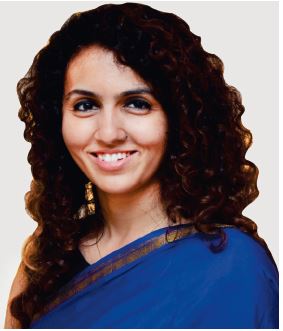 ion, the philanthropic arm of Edelweiss Group.