Rajasthan, March 22, 2021: Swaraj Tractors, a part of Mahindra Group, has reached out to over 4000 villagers of over 700 households in Ajmer through Project Pani to conserve over 14 lakh kilolitres of water per year. Introduced in 2020, Project Pani has undertaken the restoration and renovation of old rainwater harvesting structures.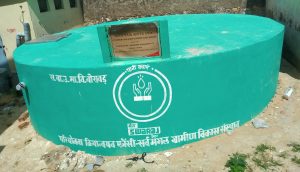 Through this project, the irrigation potential of Ajmer has increased by over 300 hectares and has also helped three villages in the district while recharging 75 old wells during the year. The project has also enabled the conservation of 12 lakh litres of drinking water every year benefiting 3000 school students of Nagaur district through rainwater harvesting. Roof rainwater tanks have also been built and installed under this project in 12 government-run district schools.
Commenting on the success of the initiative, Harish Chavan, Chief Executive Officer, Swaraj Division, Mahindra & Mahindra Ltd said, "Project Pani is a great example of how we at Swaraj have worked with the local community to provide safe drinking water in Rajasthan, in areas where there was a need to improve water situation. Besides helping in the conservation of water through the restoration of existing old water structures, the project also helps in the purification of water and deriving new income sources. We are proud to see the kind of impact this project has created in just one year. In the second phase of this project, we aim to further expand our reach to many more villages conservation of natural water resources."
Ajmer and Nagaur districts were marred by dual problems of declining groundwater levels, along with high salinity and fluoride levels. Having identified the issue, Swaraj Tractors and its NGO partner – Sarv Mangal Gramin Vikas Sansthan engaged over 200 women from different villages to repair traditional water bodies. These women were involved in the deepening of three ponds in their villages and the repair of a 7000 meters long bund. 12 iron gates for irrigation channels were installed and nine ponds were desilted to serve domestic livestock, to help them generate additional sources of income through pisciculture. With the ponds were cleaned and desilted, peepul, neem and banyan trees were planted for soil and water conservation.