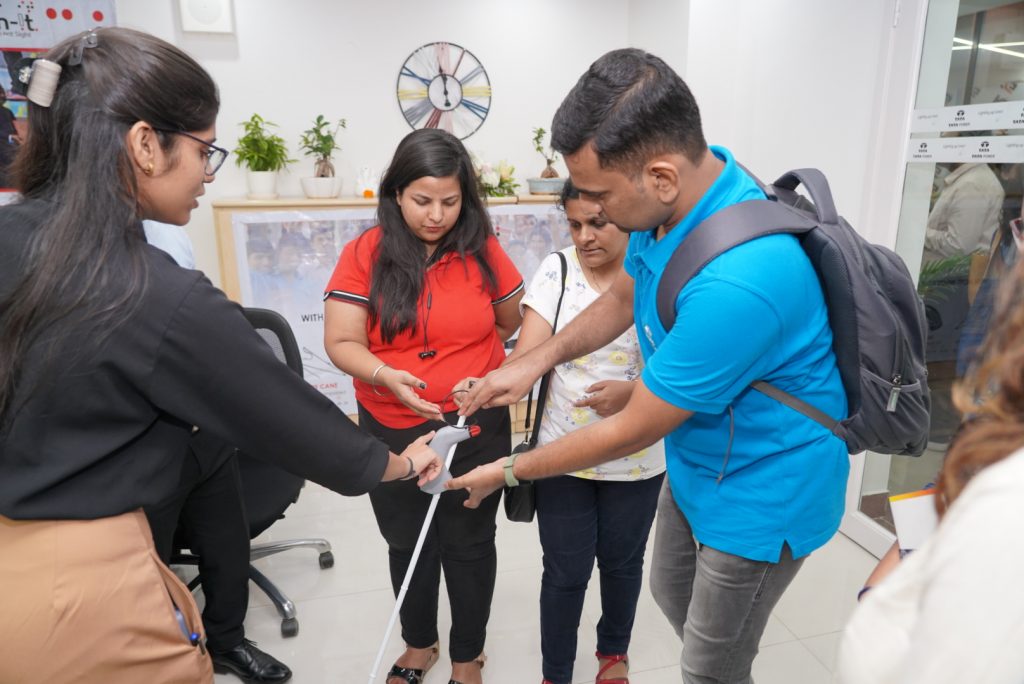 Mumbai: To foster inclusion and diversity, Tata Power Community Development Trust,  hosted 'New Age Tech Expo for People with Disabilities', a one-day experiential showcase, where 13 new-age technology solutions that aid people with disabilities were demonstrated live to participants. The event was part of Tata Power's 'Pay Autention' initiative and aimed to create awareness among organisations, decision-makers, and corporates about assistive technologies that help these special individuals integrate better into the mainstream and lead more holistic lives.
The assistive technology offerings were demonstrated by Xavier's Resource Center for the Visually Challenged (XRCVC), IIT Bombay, Torchit, and Social Alpha-supported enterprise, Kidaura. These offerings included new-age tech solutions for dyslexic, visually-impaired, and speech-impaired individuals; assistive equipment for the deaf and mute and physically-impaired individuals; and online therapy as well as therapy delivery platforms for neuro-diverse individuals.
The experiential event included live tech-experience opportunities, food and music by differently abled; conversations, panel discussions and fireside chats on triumphs, challenges and progress in India's assistive technology journey, its evolving trajectory, and future scope.
The expo is another step towards enhancing the PayAutention support network; bringing together industry, academia, innovators, social enterprises, NGOs, and other stakeholders to work together and bridge silos to accelerate the journey towards a more inclusive society. It is also the precursor to a series of workshops and a national Round Table, that will be organised to facilitate deeper dialogues that shape and influence policy and collective action.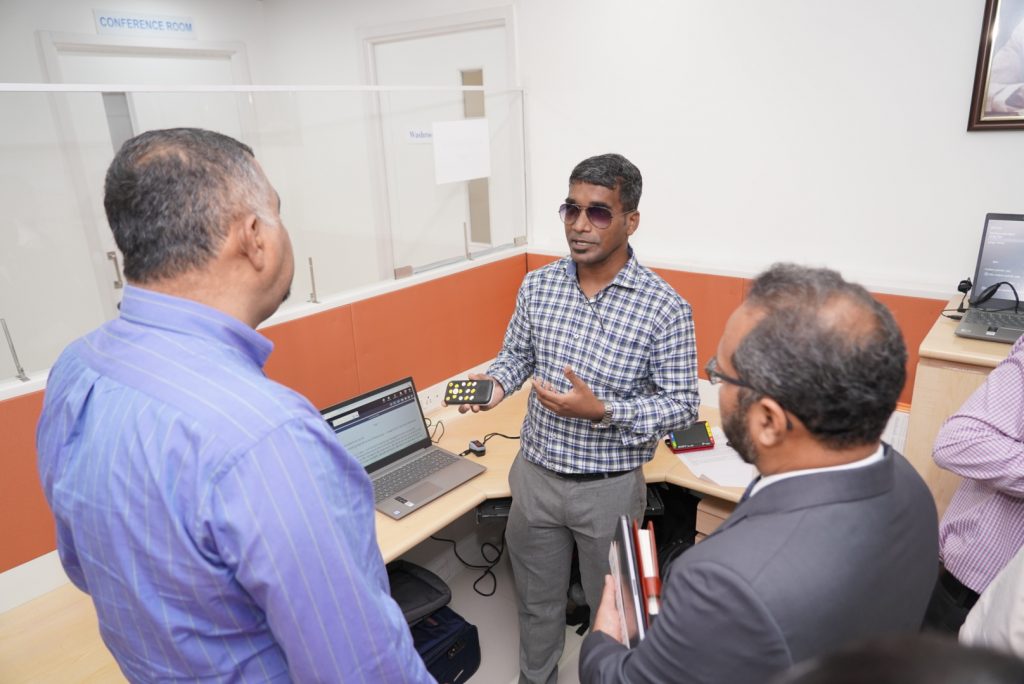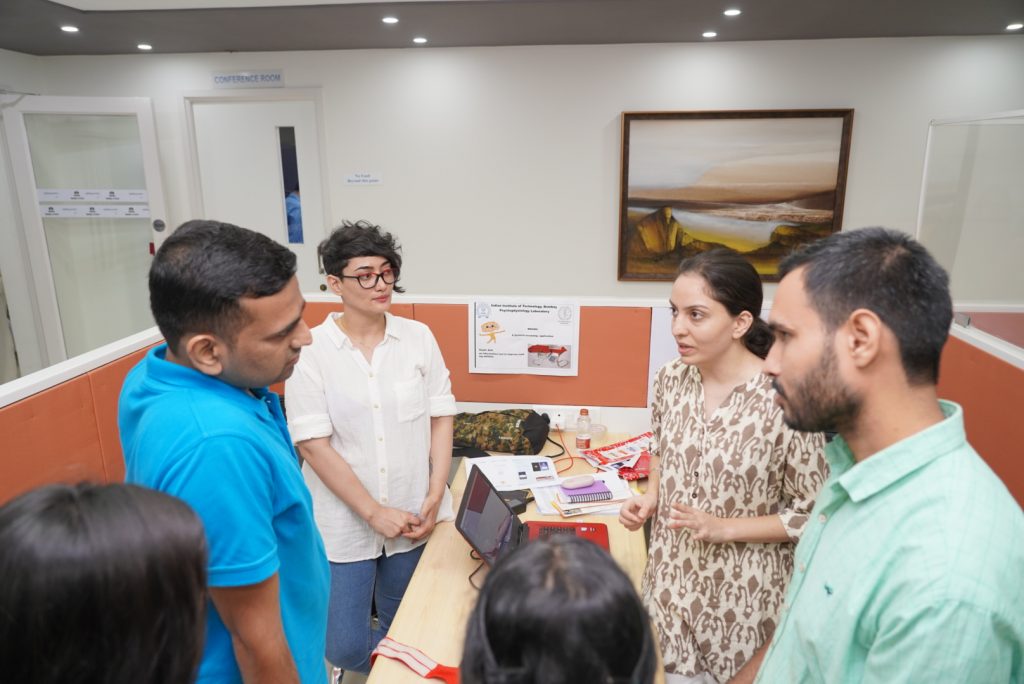 The thoughtfully curated event witnessed meaningful and progressive conversations under one roof with experts, practitioners, and tech companies. The panel included Prof. Azizuddin Khan, Humanities and Social Sciences department, IIT Bombay; Nidhi Bhasin, CEO, NASSCOM Foundation; Sameer Rawal, Start-up Mentor at Tata Consultancy Services; and Ankita Gulati, Founder of assistive technology start-up TouchVision and was moderated by Jyoti Kumar Bansal, Chief Branding, Communications, CSR, and Sustainability. Another panel discussion was pre-recorded and screened to understand working journeys & tech-enablement experienced by differently-abled professionals who were employed or self-employed in different organisations and work roles. There were round-table conversations held by  Himal Tewari – Chief Human Resource Officer of Tata Power,  G Vijaya Raghavan – Trustee, CADRRE, and Foram Nagori – Trustee TPCDT, with participation from teams of Tata Group companies, Axis Bank Foundation, Vineet Saraiwala, Founder Atypical Advantage, Rashmi Patil, international classical dancer,  Sachin Shetty. banker and model,  Chainsing Rajpurohit, Corporate employee,  Mandar Prabhughate and Veena Naren who are parents of children with autism, and Dr Vaishali Kolhe from Tata Institute of Social Sciences – Center for Disability Studies & Action. The discussions will be made available virtually for the larger audience through Pay Autention's dedicated YouTube channel.
Commenting on the initiative,  Sanjay Banga, President, Transmission & Distribution, Tata Power, "At Tata Power, we strongly believe in demonstrating our core mission of 'Leadership with Care'. In line with this mission, Tata Power Community Development through its flagship initiatives strives towards inclusive social development, and the Pay Autention network is a result of our efforts in this direction. Given the all-pervasive presence of technology in our lives, we believe that new-age technology can be a catalyst in supporting and enhancing the lives of people with disabilities. Today, India being a progressive nation is steering the technology revolution, and we are proud to facilitate an expo that creates awareness and sensitisation about the potential of these technologies to better integrate our special fellow humans into society."
Speaking at the occasion Dr Ravi Prakash Singh, Officer In-charge, National Institute for the Empowerment of Persons with Intellectual Disabilities (Divyangjan) (NIEPID), Ministry of Social Justice and Empowerment, Government of India said "I'm happy to be a part of Tata Power's tech expo that aims to promote the role of technology in enabling people with disabilities. Initiatives like Pay Autention are important for the rehabilitation and inclusion of persons with disabilities in society. I urge corporates and organizations to join this movement to foster inclusive development."
In line with Tata Power's philosophy of holistic and inclusive development, On World Autism Awareness Day, Tata Power Community Development Trust (TPCDT) partnered with the Center for Autism and other Disabilities Rehabilitation Research and Education (CADRRE) to launch 'PAY AUTENTION – A different mind is a gifted mind', India's first bridgital Autism support network. Under this initiative, TPCDT and CADRRE aspire to empower parents, caregivers, Anganwadi workers, public health centre workers, schoolteachers, staff of social development organisations, and social workers to be the primary identification and support champions who will augment early intervention for children and young adults with Autism. 
Through on-ground awareness sessions, online workshops and synergies with education and like-minded influencers and foundations; the PayAutention network has empowered over 200 Anganwadi workers from the Integrated Child Development Scheme (ICDS), who further reach thousands of households, hence furthering early identification awareness and multiplying the reach to underserved regions. PayAutention's toll-free helpline number (1-800-209-9488) has been launched to address queries from all over the country for Autism spectrum-related support. Tata Power CSR has enabled a verified ecosystem listing for this helpline. Over 3000 people have engaged from the several interactions organised online and offline across multiple States including Maharashtra, Madhya Pradesh, West Bengal, Andhra Pradesh, Tamil Nadu, and New Delhi. 
Furthering the initiatives, TPCDT is creating multiple partnerships to amplify auxiliary support systems for neuro-diverse individuals. Pay Autention shall soon launch a program to empower 1000 champions to voluntarily serve across India for early identification and music, play, and dance-based therapy. To amplify on-ground champions and action, a series of awareness street plays have also been launched along with several other communications aids.