Pune: TE Connectivity (TE), a world leader in connectors and sensors, has collaborated with HelpAge India, a leading charitable organisation, to expand its Mobile Healthcare Programme in Pune. The second Mobile Healthcare Unit (MHU) was launched in Pune's Shirwal industrial area. TE will be providing the required financial assistance to expand the healthcare programme. 
"Our collaboration with HelpAge India enhances access to healthcare services, especially for people living in remote locations in Pune. With this effort, TE aims to help bridge the gap between healthcare and accessibility, ensuring that quality medical care reaches every corner of the city," said Vishwanath S, Managing Director and General Manager, TE India. "We launched our first mobile healthcare unit in 2018 and received a very good response from the locals. As this initiative gained popularity amongst the villages, we needed an immediate upgradation to cater to the needs of the localities."
The new mobile healthcare unit is equipped with semi-advanced life equipment and will be operating in defined villages from Monday to Friday with the help of the HelpAge team. TE and HelpAge India will organise regular health awareness camps, daily routine checkups at the villages, and free medicine distribution. The programme will aim to cover approximately 23 villages in the region.
TE has been supporting the mobile healthcare programme operated by HelpAge since 2018, providing support to elder communities in the Shirwal-Pune area and the surrounding areas. Mobile healthcare programmes save elderly people from long queues at hospitals, along with transportation and medicine costs. The programme will not only provide free treatment and medicines, but also basic diagnostics, home visits by doctors, and counselling for patients, targeting the elderly, family members, and caretakers. Beneficiaries will be provided with health cards and records of their treatment will be documented.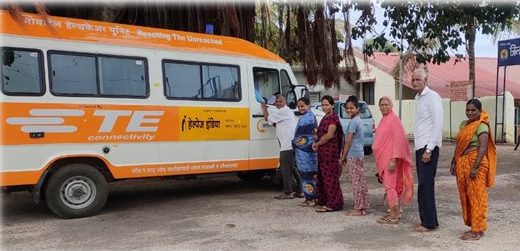 "The currently operating MHU in the Pune-Shirwal region caters to 13 villages and 17,000 elders every year since 2018, approximating over 50,000 treatments in total, mostly workers or who themselves work in old age to support their families. With the second MHU vehicle also supported by TE Connectivity, HelpAge will cover an additional 23 villages and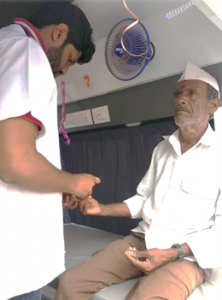 double the number of treatments. The primary healthcare centre is at times situated far away from homes and industrial areas, making it difficult for elderly factory workers and other non-working senior citizens to access it. The new MHU van, equipped with doctors, nurses, and other medical staff, will bridge this gap by providing doorstep healthcare support to vulnerable elders. We are grateful to TE Connectivity for its continuous support of our healthcare programmes supporting needy sections of the community," said Rohit Prasad, CEO, HelpAge India.
Operational since 1982, HelpAge runs Asia's largest mobile healthcare programmes. With the addition of the new programme, the total strength of HelpAge India's MHU network throughout the country will reach 160. Every year, the MHUs provide medical relief and treatment to more than four lakh disadvantaged elders and their communities. The new fleet of MHUs would serve an additional 23 new sites, taking the total number of locations served to over 2,100 in 22 States.