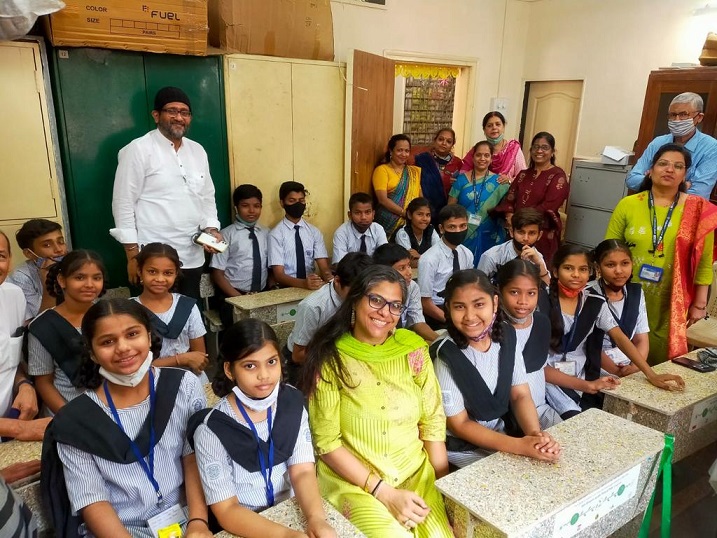 Mumbai: City of Los Angeles School (Matunga), a school supported by Brihanmumbai Municipal Corporation, was gifted a special set of classroom furniture made entirely from recycled beverage cartons. The desks were donated as part of the 'Go Green with Tetra Pak' programme that has been running in Mumbai since 2010. The donation ceremony was chaired by Kazi Irfan, Asst. Engineer, Solid Waste Management, G North Ward.
Since its inception, the Go Green with Tetra Pak has collected close to ninety lakh cartons since, recycled into various products. Launched by Tetra Pak, in collaboration with RUR Greenlife, Sahakari Bhandar and Reliance Fresh this programme has donated over 350 desks and one lakh other recycled products like notebooks, exam pads, garden benches and more to the community over the years.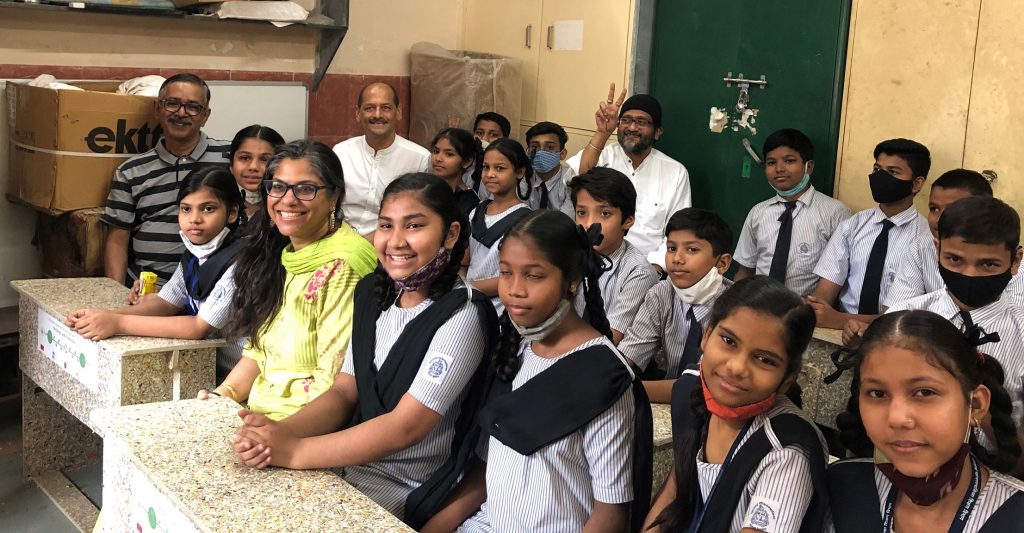 The donation to City of Los Angeles school is one of many such donations. The used cartons were collected by individuals and institutions across Mumbai, with the highest collections coming from a variety of communities like We Work Management Pvt Ltd, Hotel Marine Plaza, Lunar Foundation,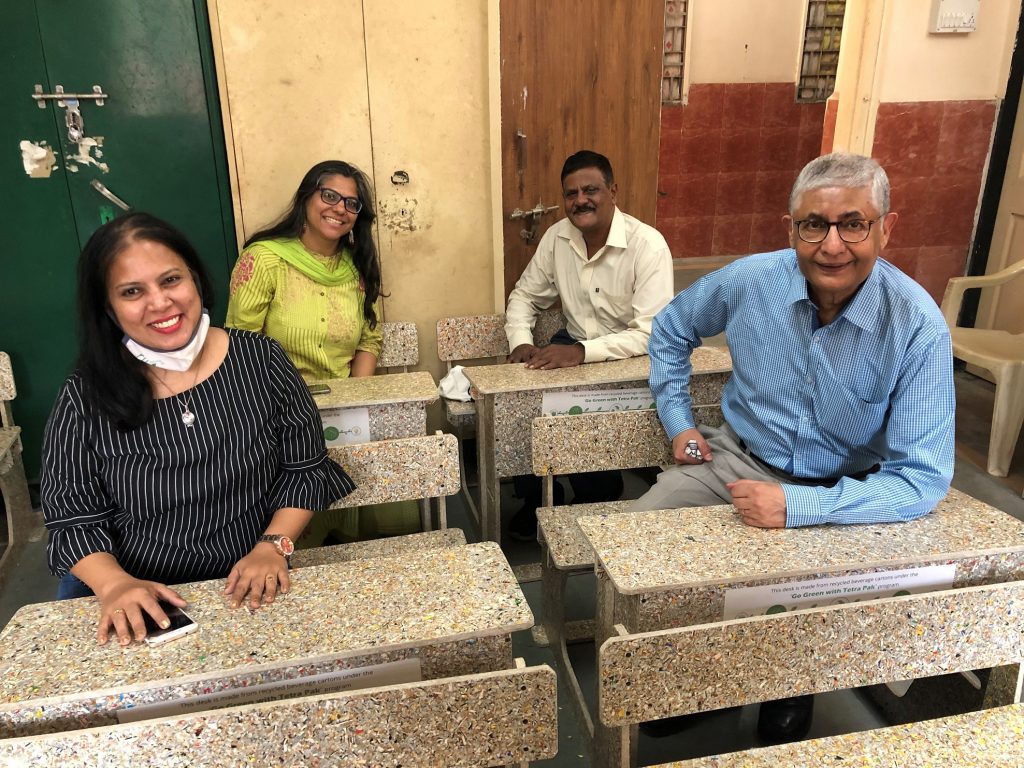 St. Andrew's Church and Mahim Group of Societies.
Supporting the initiative, Kazi Irfan, Asst. Engineer Solid Waste Management G North Ward highlighted, "I am delighted to be a part of this special event that highlights how communities can support each other. The Go Green with Tetra Pak programme is a wonderful showcase of how one small act of recycling used beverage cartons can positively impact the lives of hundreds of students, while also helping save the planet. I urge all Mumbaikars to adopt waste segregation and recycling to help reduce waste and convert it into wealth. The time to act is now."
The recycled desks not only spread awareness around the power of recycling, but also reminds these young students of the need to adopt sustainable solutions as they grow up.
Present at the event, Vinay Adhye, Business Head, Sahakari Bhandar added, "When Tetra Pak, Sahakari Bhandar and RUR Greenlife started the programme in 2010 we had never imagined the overwhelming support that we would receive from Mumbaikars from all walks of life. The programme has grown tremendously over the years, and we hope that we will be able to donate many more desks in the years to come."
"Tetra Pak cartons are paper-based and recyclable. So, when consumers choose carton packaging, they are already making a positive choice. And when they segregate used cartons from wet and hazardous waste, they ensure that waste pickers earn an additional livelihood, and the used cartons get recycled into many useful items like benches, desks, roofing sheets and more. All we need is for citizens to make the right choice," adds Nirjhara Rastogi, Communications Director, Tetra Pak South Asia.