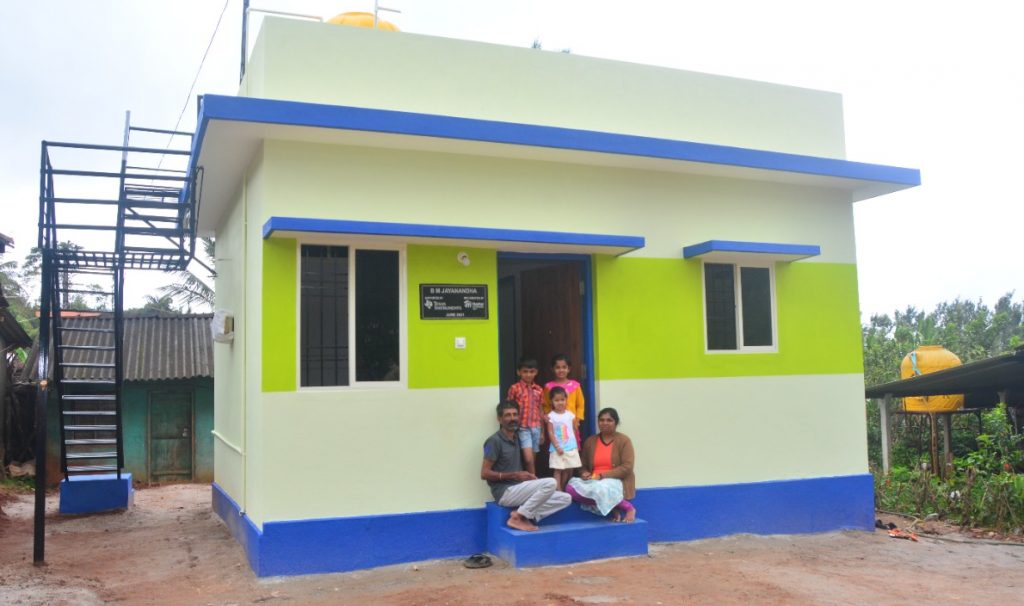 Karnataka: The heavy monsoon rains of 2020 inundated the district of Kodagu (Karnataka) leaving many families devastated with damaged houses, loss of livelihood and belongings. Texas Instruments, a leading US-based technology company, joined hands with Habitat for Humanity India to support 12 disaster-affected families with housing. Four new disaster-resilient homes were built and eight homes were repaired in Nandigunda and Gowdalli villages of Kodagu district, Karnataka. The homes were handed over to the families recently in a ceremony which was attended virtually by Aditya Salian, Manager – Community Relations, Antaash Sheikh, Director – Communications and Shetul Thakrar, Director – Finance and Operations from Texas Instruments India, along with Dr Rajan Samuel, Managing Director, Habitat for Humanity India.
Nandigunda and Gowdalli villages are located in Somwarpet Tehsil of Kodagu. The 12 families earn their living by working as daily wage labourers in coffee plantations. The COVID-19 pandemic and the lockdown posed a dual crisis for the flood-hit families whose houses were destroyed and livelihood was lost.
"The adverse impact of disasters hampers the progress of marginalised communities and makes them susceptible to physical, social and economic hardships. Through our collaboration with Texas Instruments, we aim to rehabilitate the flood-affected families of Kodagu district through shelter, build their resilience and help them return to a life of normalcy," stated Dr Rajan Samuel, Managing Director, Habitat for Humanity India who delivered the keynote address during the virtual handover of homes held on August 19.
Speaking on Texas Instruments' contributions to the disaster relief project, Shetul Thakrar, Director, Finance and Operations, Texas Instruments, said, "We are glad to have partnered with Habitat for Humanity India in enabling resilience through shelter and providing safe living conditions for those affected by the Kodagu floods. The disaster-resilient housing project helps in reversing the untoward effects of the floods and restore physical and economic stability among the affected families. At TI, we believe in making a meaningful impact on the lives of those around us, through technology and community outreach. Our contributions to flood relief project with Habitat for Humanity is one such way of giving back to the society."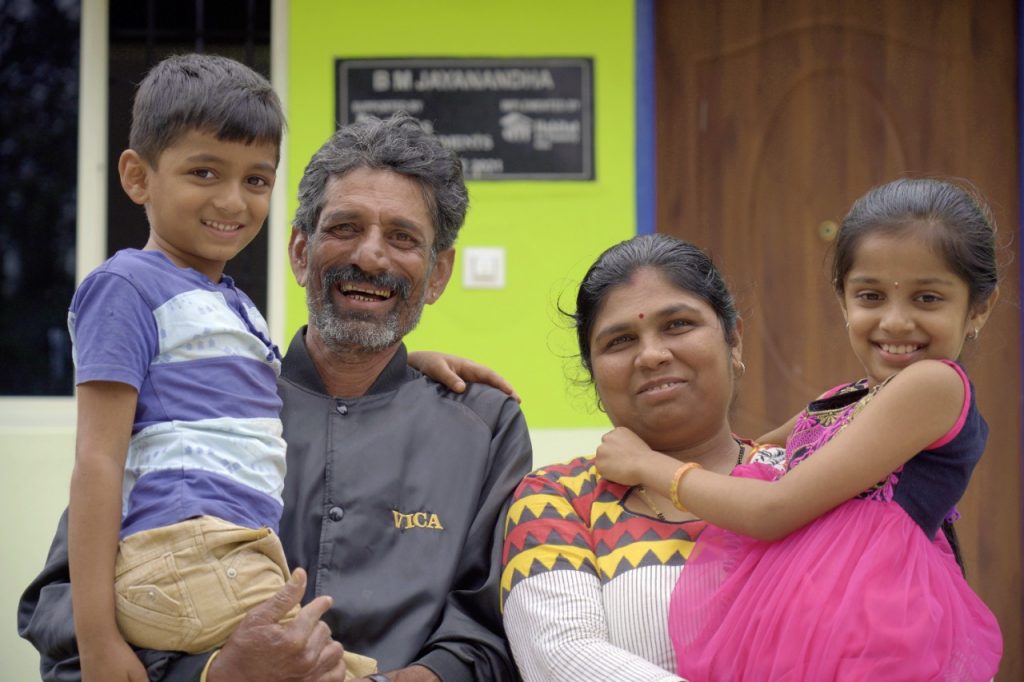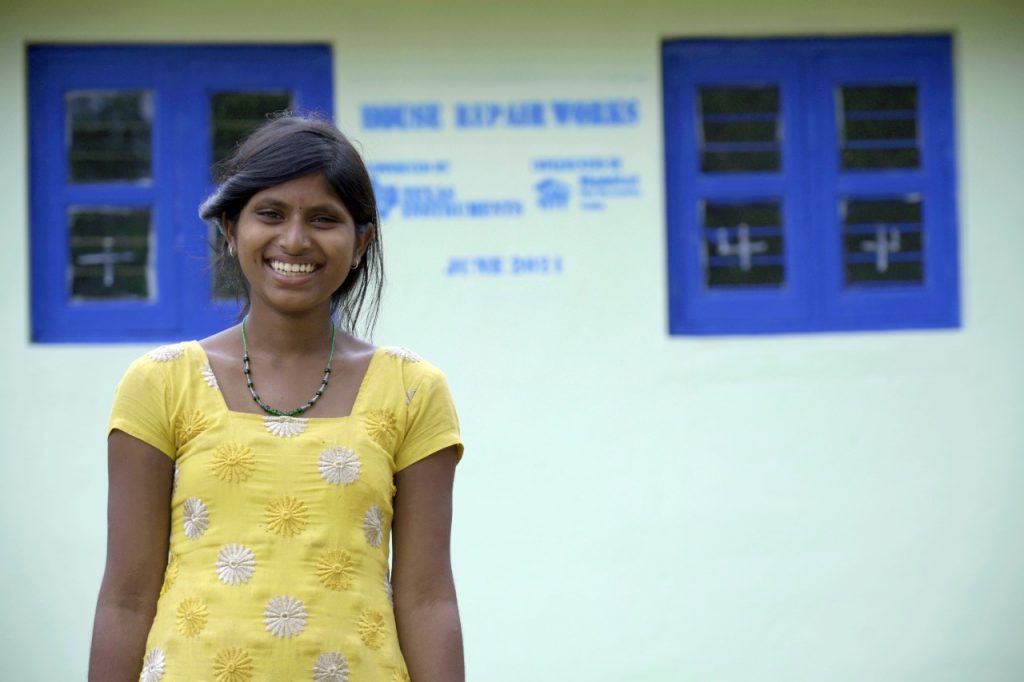 "When it rained, the water used to enter the house along with snakes," says Naveena Kumar, Habitat homeowner. "I am thankful to Habitat for Humanity India and Texas Instruments for helping us to build a home. Come rain or sunshine they kept building. The floods and COVID-19 affected us harshly. This home gives me great joy and will protect my family!" 
Habitat for Humanity's work in the area of Disaster Risk Reduction and Response is based on the strategy of Pathways to Permanence which places affected families on a path to durable, permanent shelter and shelter eco-system solutions. The four new homes have a living room, bedroom, kitchen, toilet and a steel staircase with RCC roofing. The home repair work includes wall repairs, roofing, plastering, painting and constructing individual household latrines. The 12 homeowners have also been provided with solar home lighting systems.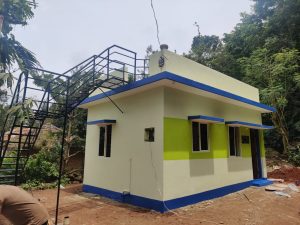 Habitat India has supported the people of Kodagu with multi-year interventions enabling the families to achieve strength, stability and self-reliance to build a better future. In 2021, 100 families were provided with Hygiene and Family Essential Kits as a response to the COVID-19 pandemic. In the wake of the August 2018 floods, Habitat India supported 50 families with disaster resilient housing and 1,329 families with Humanitarian Aid Kits. In 2018-19, Habitat provided solar lanterns to 2,217 students, and in 2019 the NGO built a sanitation complex unit for adolescent girls in a local government school in Madikeri.