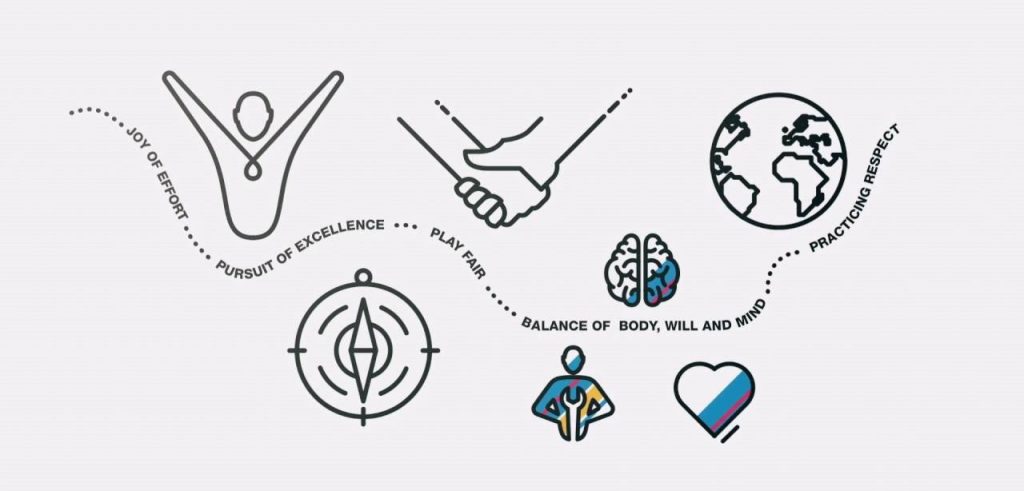 Chandigarh: The Abhinav Bindra Foundation (ABFT) concluded its second webinar episode of their monthly series, 'Olympism and its Values'. The session was titled 'Olympic Values Education – An Opportunity to Empower Young Indians' and engaged over 1700 participants ranging from administrators and faculty in sports and physical education, students, budding sportspersons, government officials, state administrators, international sports and development practitioners, educators across the globe, and Olympic enthusiasts.
The keynote speaker of the session was Xenia Kourgouzova (IOC Lead of the Olympic Values Education Programme) and the guest panellists included Dr Marion Keim, (Member of International Olympic Committee Education Commission), Anil Sachdev (Founder and CEO of the School of Inspired Leadership), Shaheen Mistri (CEO of Teach for India) and the founder of ABFT, Abhinav Bindra.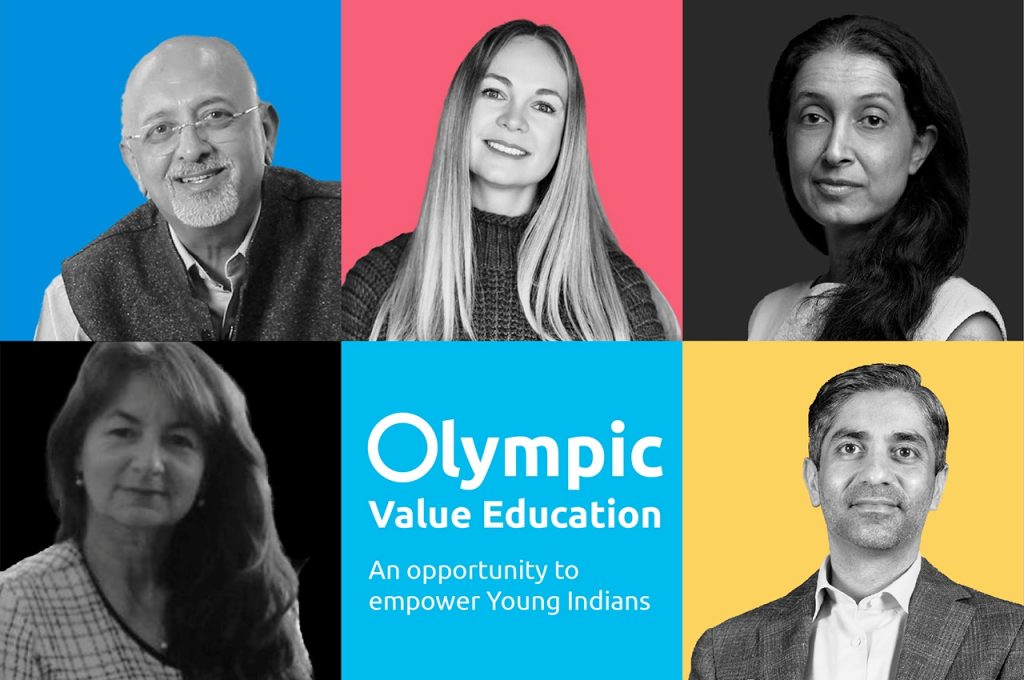 The discussion was moderated by Sudha Sastri (Sports and Values Evangelist), who invited Abhinav Bindra to share his views on the importance of value-based education and why it is critical for nation-building.
Abhinav Bindra said, "When I look back at my career as an athlete, I do not look back at the few victories or medals hung on the wall, but what it made me and how the values of sport and Olympism – Excellence, Friendship and Respect were part and parcel of that 22-year-long journey. These values remain very close to my heart, and sport can play a very powerful role in shaping our society for the future."
Xenia Kourgouzova shed light on the relevant practices undertaken by the Olympic Values Education Programme, which she described as a set of learning resources designed to inspire and allow young people to experience life values such as excellence, respect, and friendship. She said, "Learning does not mean memorizing facts, learning is about changing. The important thing is to make sure that students who are not very sure of themselves, have low confidence or are not very sporty at some point realize that their physical and mental health is closely linked. Children who are physically active have better performance at school. They are calmer, confident, have a low risk of depression; and this is key to change the way a young person thinks about themself. Teachers and schools are the change-makers who we rely on to deliver a certain programme or do a certain activity, but at the end of the day, it is up to us to be that change."
Shaheen Mistri spoke about her experiences in creating Teach For India, teaching methods that imbibe values into young Indians as well as her journey in the search for values. Anil Sachdev mentioned the importance of self-awareness and empathy and how businesses can use these values to transform the world. Dr Marion Keim discussed how values can help make a difference in others lives and the impact they can have on less developed countries like India.
Shaheen Mistri said, "In the context of poverty, sports for many citizens is a luxury. So I think the time has really come for a whole new spectrum, for NGOs to fill that gap, to just have this vocal advocacy. What about those elements that make us better people every day? While toolkits and learning resources are important and a massive help, the really tough thing is for educators to live and practice those values. The most important thing is to shift the north star itself, i.e., what is the purpose of education? Not just what is the academic content our kids need to pass exams but what kind of humans we want them to become, what are the values we want them to muster?"
Anil Sachdev said, "How can you help a team to win – by honouring the uniqueness in each person. I learnt early lessons from Michael Jordan and his coaches who said that as long as Michael Jordan is playing for himself, they never won the NBA title, but right as he used his excellence to help the team win, they won the championship 3 years in a row. The whole design of SOIL is done with this recognition too – to teach people cooperation by playing together.
Dr Marion Keim said, "Excellence is the best that you can be. When you do fair play it is on and off the field. This is what our youth needs, and sometimes they do not have parents that transfer those values. Olympism helps with this, it is a way of life and if we look at respect for values, tolerance, unity and diversity then we go a long way.
The discourse proved to be a great learning experience for all those who were a part of it, most of all, teachers and educationists who may be able to spread the message of Olympic Values to the youth of India.
As the session came to a close, Bindra thanked each of the panellists for their contribution, while also urging them to move forward with a collaborative effort to spread the message of Olympism amongst the larger society and to leverage the Olympic movement to create a more harmonious and peaceful world.