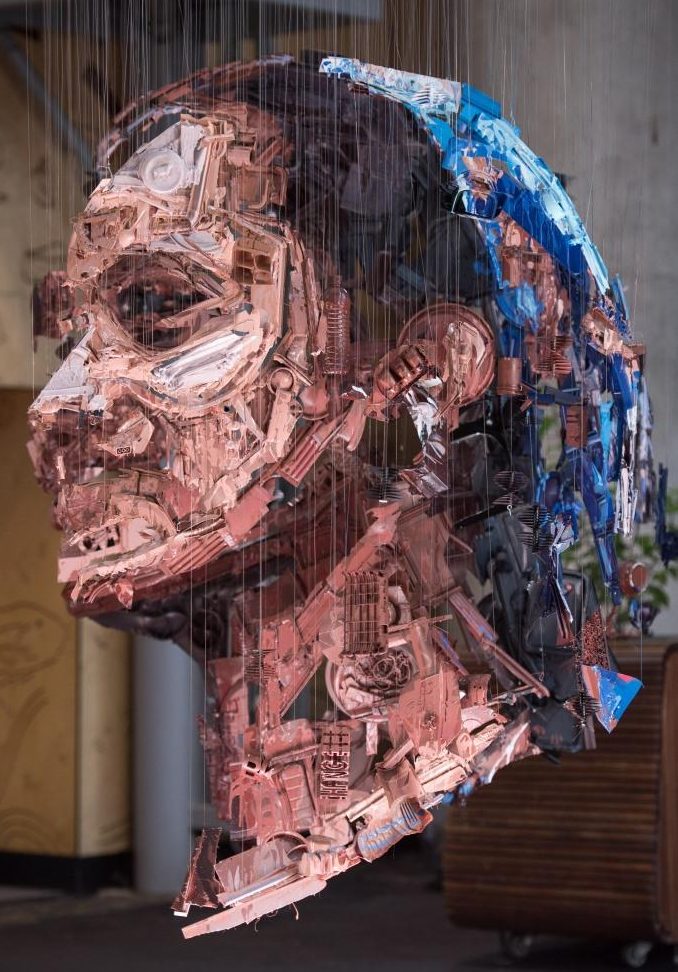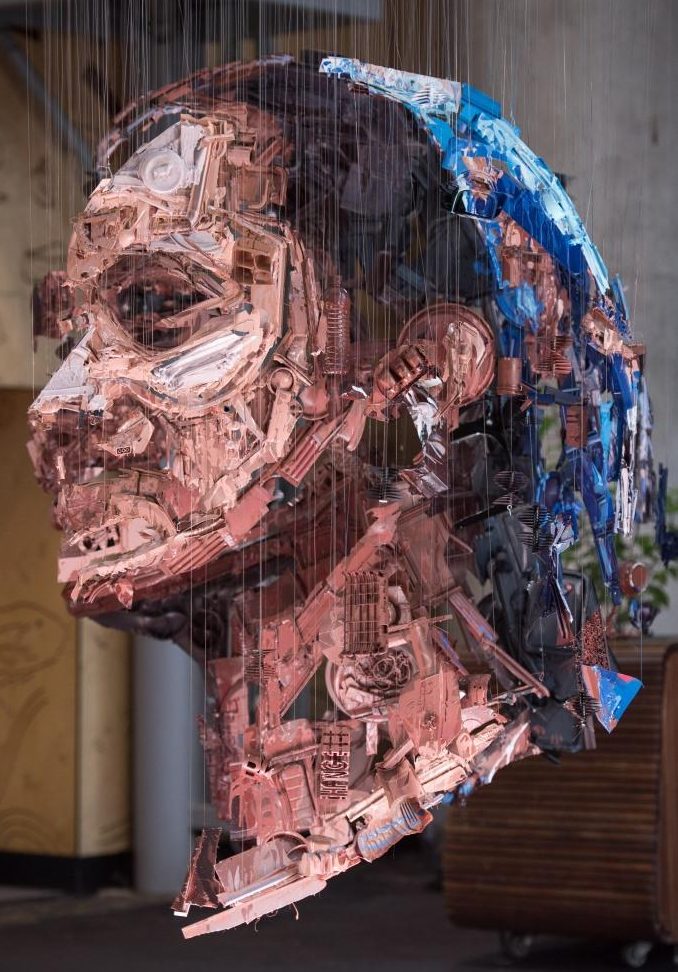 Bengaluru, May 9, 2019: The Body Shop has launched its first Community Trade recycled plastic from Bengaluru, India.
The Body Shop wants to fight more than plastic pollution – it wants to drive social change and help empower people at the same time.
To mark this launch, the Company has unveiled a giant artwork of a female Indian waste picker in London's Borough Market.  Made using recycled plastic collected by waste pickers in Bengaluru, the artwork is on public display on 10th and 11th May.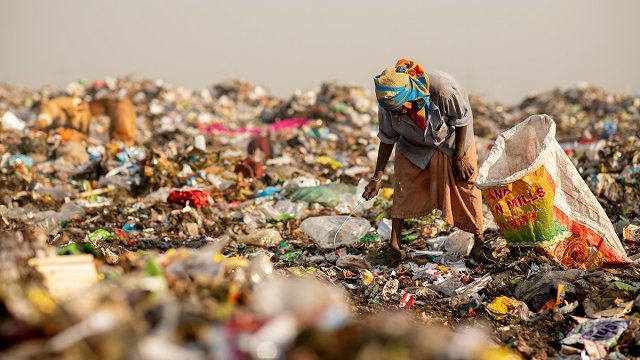 Our planet is drowning in plastic. The devastating effect of plastic waste on our oceans is well known. However, there is a human element to the plastic crisis, which is rarely discussed. Over three billion people live without formal waste management – that's almost half the planet's population. This has given rise to an informal waste picking economy.
Some of the world's most marginalised people pick untreated waste to try to make a living.  These waste pickers, often live below the poverty line, and work in appalling conditions. Yet they form a critical line of defence in stopping plastic from entering our rivers and oceans.
That's why The Body Shop is launching its first Community Trade recycled plastic, in partnership with Plastics For Change, Hasiru Dala and Hasiru Dala Innovations. Community Trade is The Body Shop's bespoke and independently-verified fair trade programme. Launching on World Fair Trade Day, this is a commitment to tackling the plastic crisis differently.
India has 1.5 million waste pickers who collect and sort over 6,000 tonnes of plastic every day that would otherwise pollute rivers and oceans. The majority of them are Dalits, previously known as untouchables. They have virtually no visibility in society and have limited rights. They are vulnerable to discrimination, poor living and working conditions and an unpredictable payment system. With over three decades of working with disadvantaged communities around the world, The Body Shop is applying its expertise to help fight for people and the planet.
The Body Shop has started using Community Trade recycled plastic in its 250ml haircare bottles. In 2019, it will purchase 250 tonnes of Community Trade recycled plastic to use in nearly three million 250ml haircare bottles. The bottles will contain 100 percent recycled plastic (excluding the bottle caps).  15 percent of that will be Community Trade recycled plastic; the remainder will be recycled plastic from European sources.
In India, The Body Shop has launched its in-store recycling programme – BBOB (Bring Back Our Bottles), encouraging customers to return empty plastic packaging in stores for recycling. It is currently operational across 40 stores. Planned as a pan-India initiative, it is a significant step for the brand towards valuing plastic and protecting the environment.