National: The Mend is India's first sustainable packaging company. The company transforms discarded materials to create innovative packaging solutions for brands across the globe. The products are made from recycled, biodegradable, compostable, and recyclable materials, and we offer customised solutions that cater to the market's exploding need for more eco-friendly packaging solutions. The Mend offers end-to-end solutions right from packaging designing to manufacturing and execution, to designing solutions for more circular packaging disposal options. The company has worked with over 500 companies to help them transition from existing packaging to more optimised sustainable solutions. 
The Mend Packaging gives aesthetic look and feels along with the durability of the packaging they offer. They have provided sustainable packaging solutions for prominent brands like Daughter Earth, LGD by Mark Ingram, FAE beauty, Kalaniketan Fashions, The Pant Project, Paaduks and The Mood Collective. The packages produced are made from unique materials and methods like bioplastics made from corn starch, marine biodegradable plastics that completely dissolve in water, starch-based adhesives, toxin-free inks, and plantable seed paper and hemp paper to maintain the packaging look that the brand requires. At The Mend, we are committed to educating our customers about the importance of an eco-conscious lifestyle.
It is a passion project brought to life by Co-founders Prianka Jhaveri, Rishika Reddy and Rhea Kothari bound together by a mission. This mission, simple but of great strength, aims to unbox a greener future for us and our planet by reducing packaging waste, without compromising on quality or creativity.
A sustainable packaging company committed to the environmental improvement of our global community by striving for a world without waste.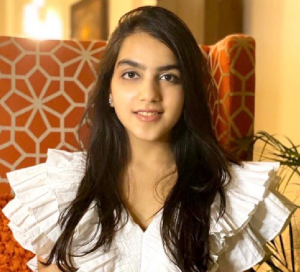 Prianka Jhaveri is the Co-Founder of The Mend Packaging, where she oversees Strategy, Sales, Operations and Business Development. She fell in love with solving complex packaging problems while working at an international strategy consulting firm. She worked closely with a leading Indian FMCG brand to find alternatives to PET bottles for beverage packaging. Prianka's vision is to help businesses of all scales to implement end-to-end sustainable practices from bespoke packaging solutions and execution to circular waste management.