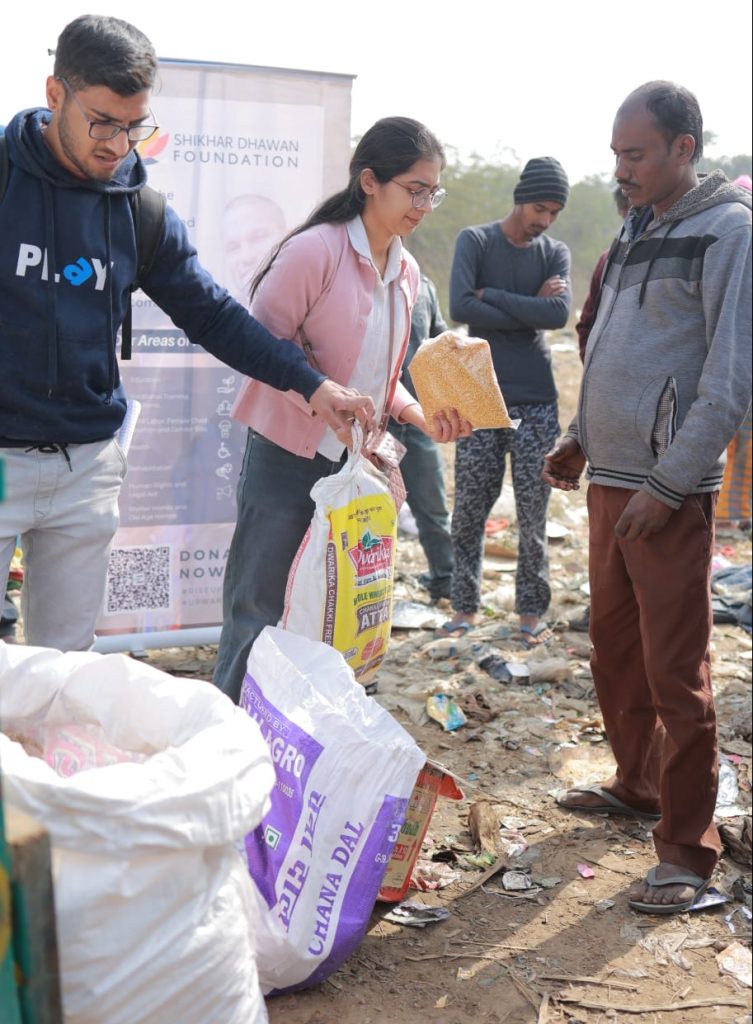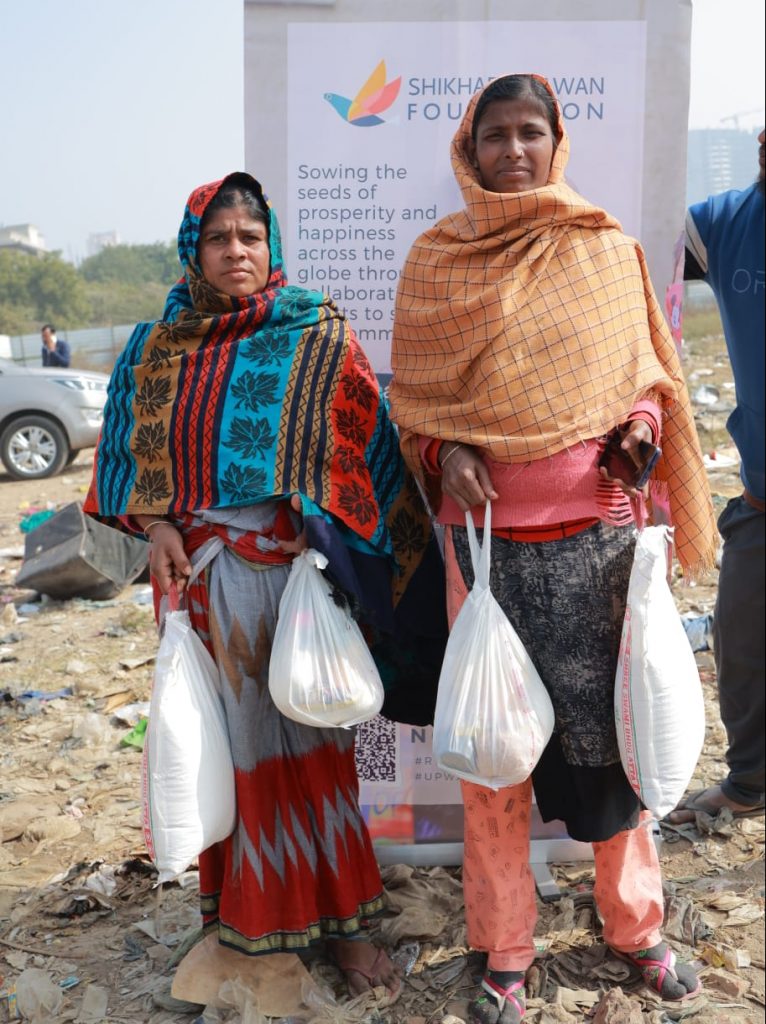 Gurgaon: More than 200 families were left homeless after a fire broke out in a slum cluster in Ghasola village in Gurgaon's Sector 49 gutting over 200 shanties recently. In an attempt to rehabilitate the families The Shikhar Dhawan Foundation distributed disaster relief aid in the form of ration and rehab kits to 200+ victim families.
The Shikhar Dhawan Foundation is founded with the aim to eradicate social issues like hunger, poverty, education, and many more which form the core of our society. Shikhar Dhawan and his team have taken up this noble initiative with the core idea of giving back to society for immense love and affection he has received from across the country. This enthusiastic non-profit organisation aspires to sow the seeds of prosperity and happiness across the globe through collaborative efforts.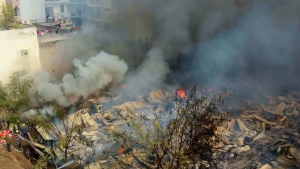 Dr. Kanika Dewan, Director, Impact and Strategy at the Shikhar Dhawan Foundation, stated, "The SDF Task Force were engaged to align, access and distribute the relief in Ghasola Village in this punishing weather. The Foundation has a main purpose – to slowly eliminate the social issues and help the people in need. We want to help in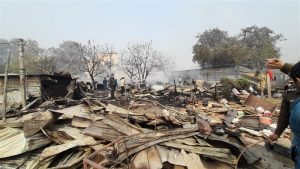 our own way and this noble cause helped us kickstart the year 2023 with a disaster relief drive. The drive was initiated immediately in response to this fire outbreak. A need assessment was conducted and appropriate materials were procured for immediate rehabilitation of the displaced families. The Foundation is always ready to respond to such emergencies and causes."
Amitesh Shah, Group CEO, DA-ONE (An initiative of Shikhar Dhawan), stated that, "The relief in form of food, clothes and more depending on the need of the hour have been distributed under numerous initiatives and endeavours by SDF till now. The fire outbreak in slums of Ghasola is a tragedy that no fellow human should suffer from. Our aim is not to let anyone sleep hungry in this weather when the temperature is dipping to 2 degrees. We are working together to bring about a change keeping welfare of our country in mind."
The ration kits procured comprised of sufficient ration to last all the families for months. We made sure that the affected population get adequate supplies until their shanties are reconstructed and they resume their regular walk of life.