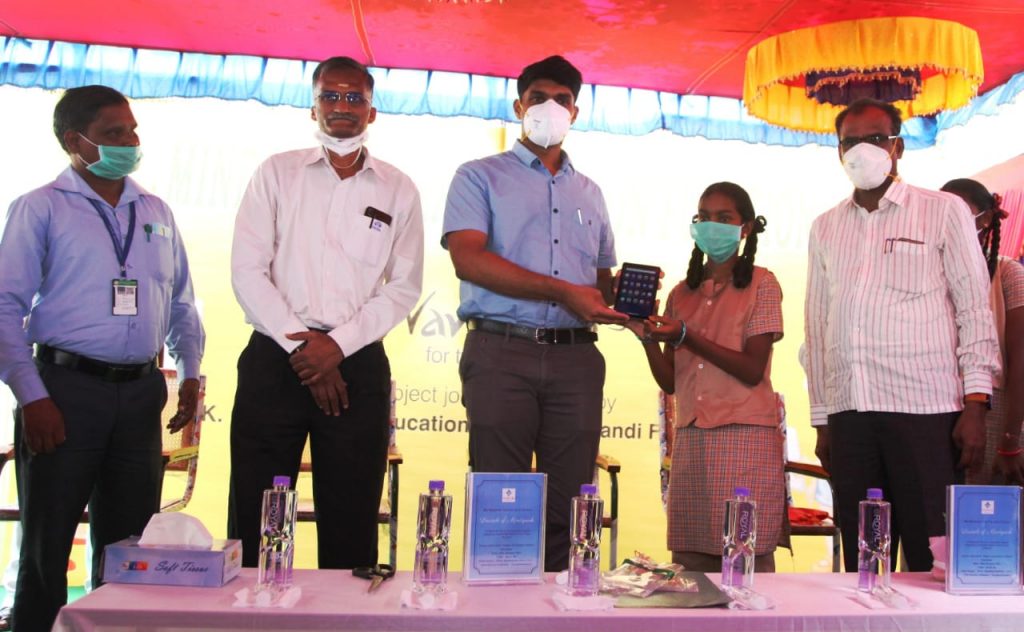 Chennai, February 1, 2021: Titan's CSR Project – Titan Kanya – was launched in 2012 with an aim to support the underprivileged girl child through quality education. Today, District Collector of Tiruvannamalai District, Sandeep Nanduri, I.A.S., launched Mindspark – a state-of-the-art adaptive learning platform for girls studying in government schools in Chengam and Jawadhu Hills Blocks in Tiruvannamalai District, Tamil Nadu.
Project Nanhi Kali, which translates to 'a little bud' in Hindi, is an initiative that supports the education of underprivileged girls in India. Designed to empower girls from low-income families to complete ten years of formal schooling, the project has impacted the lives of over 450,000 girls (called Nanhi Kalis) from underserved communities across the country.
The Titan-Nanhi Kali partnership which commenced in the state of Tamil Nadu in 2012, has provided 360-degree support to 7,000+ disadvantaged girls in Krishnagiri. Recently we have expanded the intervention to the two blocks of Chengam and Jawadhu Hills in Tiruvannamalai and have launched tab-based education for 5000 Kanya girls.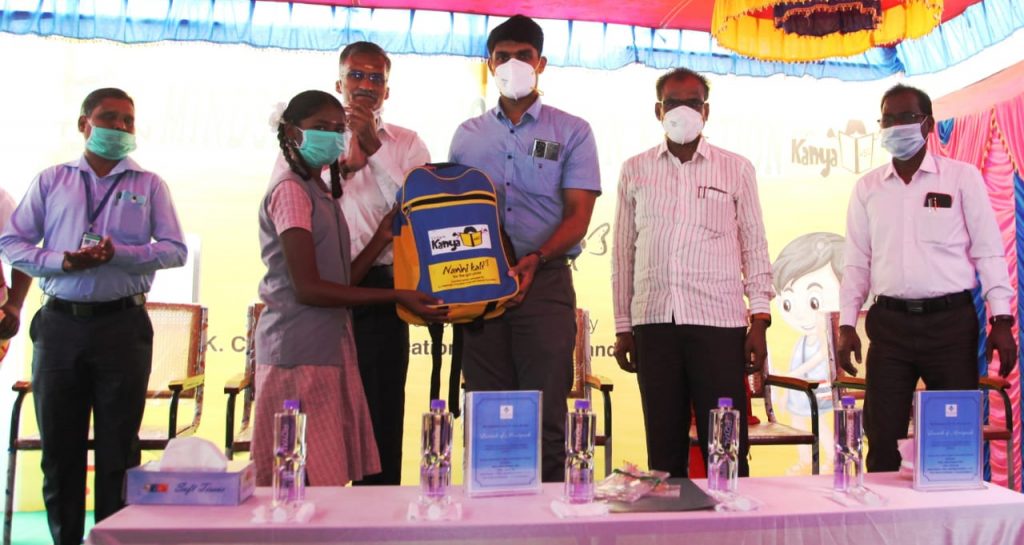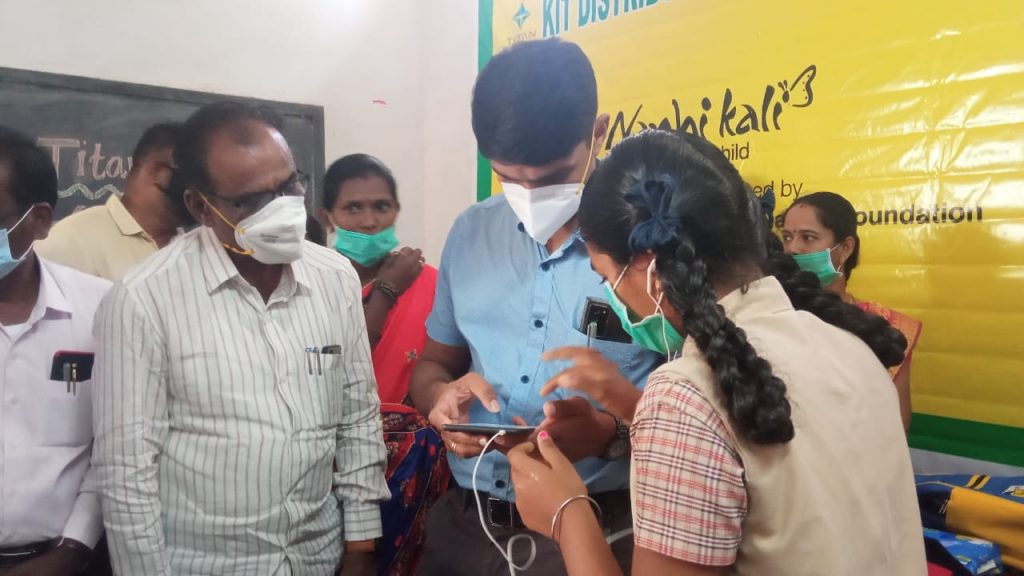 Initial Model – While the primary grades (Class 1-5) learnt using the co-operative reflective approach through a pen and paper model, the secondary grades (Grades VI-X) studied via digital tablets preloaded with education content aggregated by an Edtech partner.
Enhanced and Current Intervention – In partnership with leading EduTech organisation – Educational Initiatives, every Kanyas/Nanhi Kali will receive access to a personalised, adaptive learning platform called Mindspark. With its Artificial Intelligence-powered engine and 20 years of research on children's learning, Mindspark offers truly personalised learning to every student. It helps children improve their reading and listening comprehension, logical thinking, analytical and quantitative skills. Mindspark is available for Grades I-X and is aligned to all State Board Curriculum.
Titan Kanyas/Nanhi Kalis will learn Mathematics, their local language and English from Class 1-10 and Science from Class 6-10. The software will be pre-loaded onto digital tablets, allowing access to quality education even in remote locations.
Advantages for Nanhi Kali
Ø  Helps students learn at their own pace
Ø  Available from the primary grades when children otherwise fall back on reading and numeracy skills
Ø  Provides instant feedback for remediation
Ø  Based on students' active participation and not passively watching or reading content
Ø  Offers a nuanced understanding of each student's skill and competency level
With the COVID-19 pandemic globally disrupting school systems and disproportionately impacting the education of marginalised girls from vulnerable families. Project Nanhi Kali and Titan Company Limited have doubled their efforts to ensure that girls continue their education during this critical time.
On the occasion of the launch of Mindspark, Sridhar N.E., Head of Corporate Sustainability said, "Today we are taking a giant step in bringing the latest technology which combines both state-of-the-art knowledge and also curriculum, that will enable the child to grow leaps and bounds in her learning levels. This will also go a long way in ensuring quality education coupled with adaptation to the new technology that also paves the way for addressing many elements of the New Education Policy. We are confident that the children and the tutors will make optimal use of the same. The digital tablets, preloaded with educational content and the adaptive learning platform, will ensure quality education."