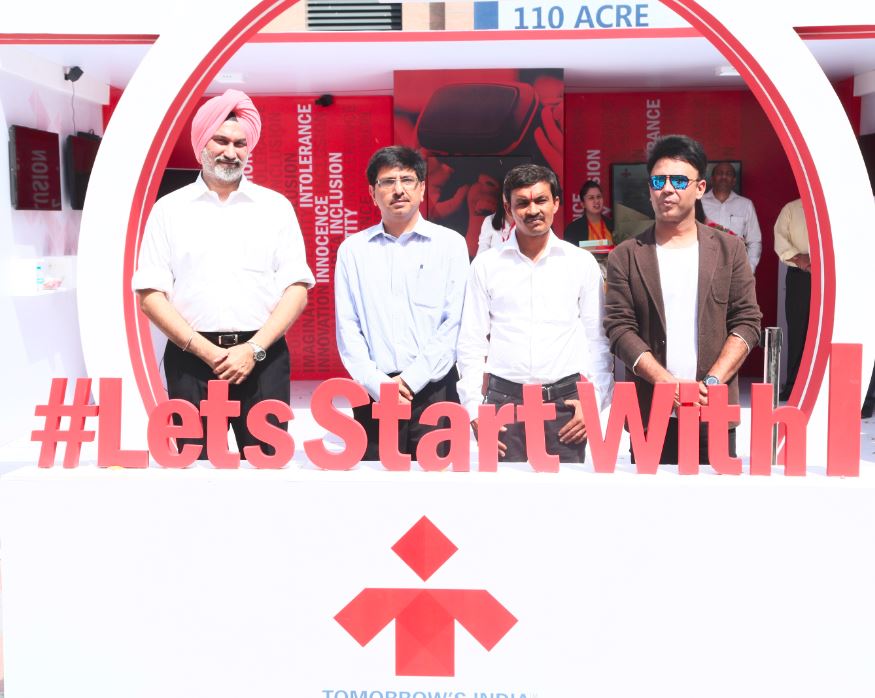 Gurugram, May 2018: India, the largest democracy with more than 50 percent of the population below the age group of 29 who are considered as youth, is creating a social impact in their everyday life. In order to support and encourage this section, Tomorrow's India, an initiative of the Global Social (India) Foundation has launched a nationwide campaign – #LetsStartWithI at the heart of Gurugram, Cyber Hub. The major motive of this ongoing campaign is to inspire every individual to contribute to its future by taking a pledge for a better India ahead.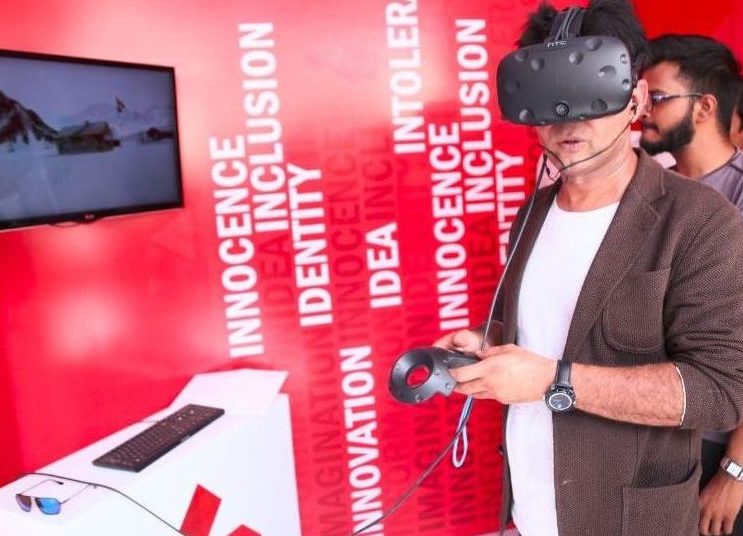 The onset of this campaign was initiated during the initial days of January 2018. However, the activation went on-ground from May 25, 2018 at Cyber Hub, Gurugram with an exclusive Augmented Reality (AR) and Virtual Reality (VR) experience. The activation was ideated to reach out to the masses, primarily youth – to promote awareness of three precise concerns in India – Child Labour, Child Education and Health & Sanitation.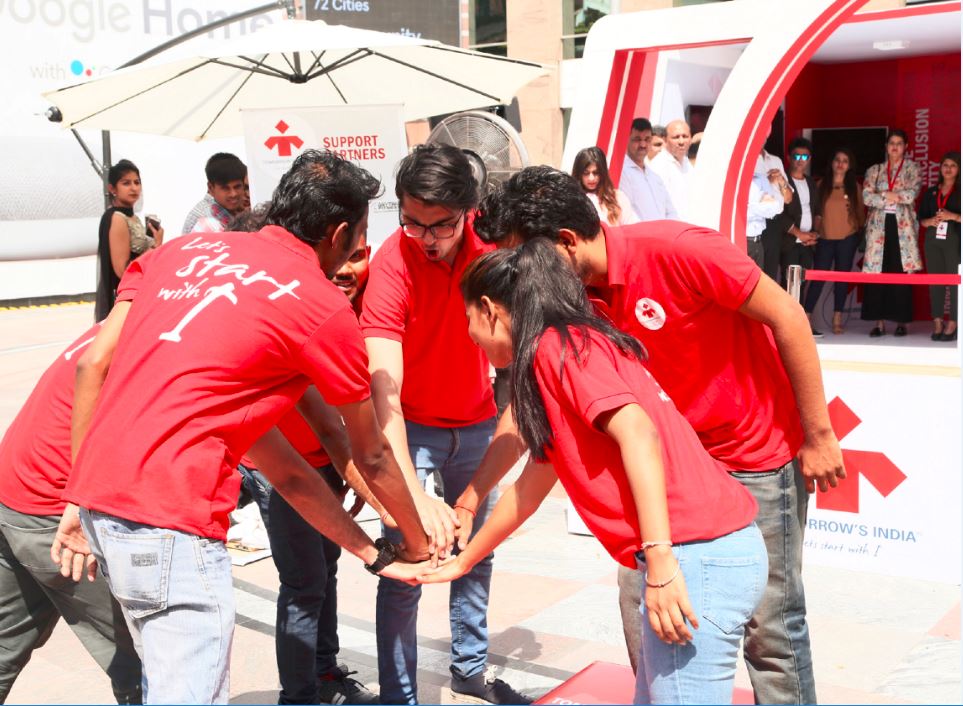 Theatre group 'Moksh' who has done more than 1200 plays till date, launched the campaign with a unique street play focusing on the theme 'Let's Start With I'. Both RJ Naved and Jaiprakash Chaudhary (who has paved his path by selling items retrieved from garbage worth Rs 11 lakh and also employs about 160 staff in his two waste segregation centres in the national capital), encouraged the young professionals of Delhi/NCR with their motivational words and stories to pledge for a better tomorrow. Also, for every individual pledge, the organisation donated Re. 1 on their behalf to Tomorrow's India charity fund.
Planned from May 25 to September 25, 2018, the initiative aims to reach out to the masses and will request them to take a pledge, individually, for shaping India towards a better future. This endeavour of Tomorrow's India targets at raising awareness about the elimination of the social ills that plagues the nation. Therefore, the contribution of Re.1, put together, will be helpful to work towards their goal – also making individual participation a key instrument for making changes happen.
Spanning a four-month period, the activation would travel across numerous colleges, marketplaces and corporate areas in New Delhi/NCR. The next stop will be Adventure Island, Rohini, from June 1 to 4, 2018, followed by other locations in the national capital.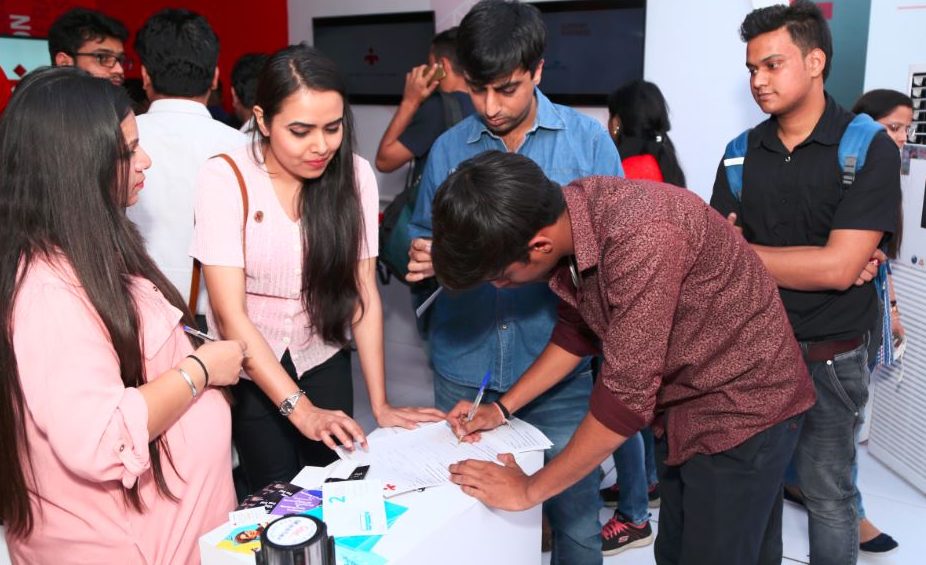 Mr. H.P. Singh, Founder & Chairman, Global Social (India) Foundation said, "India, once named as "The Golden Sparrow", is a land that has been at the peak of greatness for centuries. With this campaign, we urged the youth of India to join hands and help us in creating a better India. Tomorrow's India is trying to act as a catalyst in leading the great national integration required to fight off the damaging issues. India needs every individual, every identity, to come together for its future, for Tomorrow's India. I am glad that we got a decent response of more than 600 registrations during the first phase of the campaign."
He added, "This is our earnest endeavour to maintain the balance for our children so that in the future, they live in a healthier, balanced India. Our project iFuture/Bachcha Party is focused towards this aim. The belief that an ordinary person can be a hero, like our other project 'iHeroes', is enshrined in our collective vision for a better world, and this campaign is a humble contribution to realise the goal."
Leading brands like Lenskart, 1 mg, Grofers, Ferns N Petals (FNP), Recliners India, Pepper Pot, Ambrosia Bliss, Gola Sizzlers, Café Hawkers, The Tipsy Elephant, Mirza-Awadhi Cuisine, Spago-Italian, Foodama, Adventure Island, Anytime Fitness, EaseMyTrip, Castle 9, Zaffran-North India, Niryas, Body Canvas Tattoos & Piercings Studio, Mucchad Di Chai and Indian Grill Room, have joined forces with Tomorrow's India by offering special offers to people registering for the initiative.