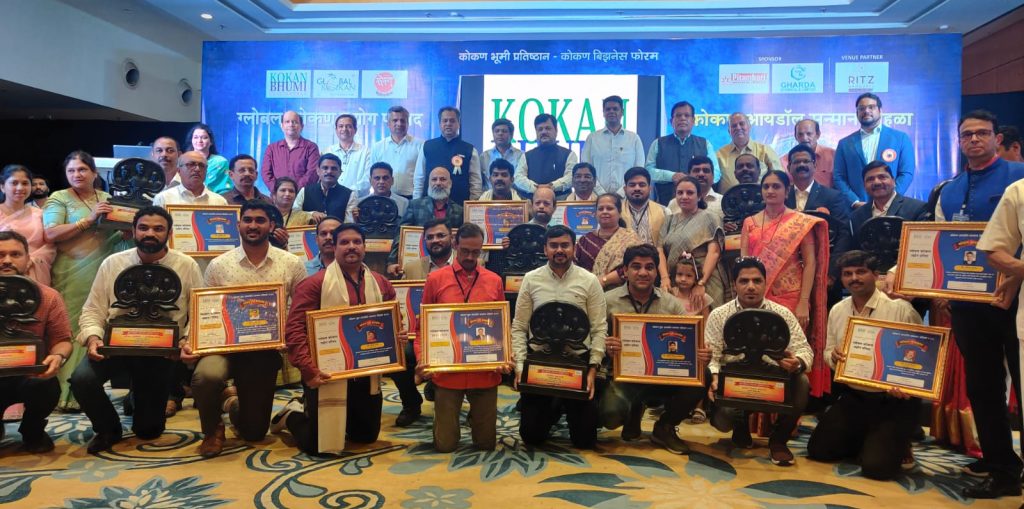 Mumbai: Men with a vision to bring about transformation and change to their region are the key to shaping the country's future. Kokan Bhumi Pratisthan and Samruddha Kokan Pradesh Sangathana honoured 29 such visionary changemakers at the Kokan Idol Awards held at Ileaf Ritz at Thane on March 27, 2022. The award winners have worked tirelessly in the fields of Alphonso mango cultivation and exports, for the betterment of Adivasi tribes, tourism projects, fisheries, horticulture, modern agriculture, event management, and more by generating hundreds of job opportunities, and upskilling entrepreneurial skills. Shri Pravin Darekar (MLA) was the Chief Guest at the occasion. Other Dignitaries present were Niranjan Davkhare (MLA), Ravindra Prabhudesai (Pitambari Innovative Products), Kishore Dhariya (Hirval Foundation) amongst others. One hundred such Kokan idols will be felicitated till August 15, 2022, to celebrate the 75th year of Indian Independence.
Shri Pravin Darekar expressed, "I would like to applaud Sanjay Yadavrao and Kokan Bhumi Pratishthan for their stellar work for the last 15-20 years for growth of business in Konkan Region and especially for giving a platform which is recognising the work done by these Kokan idols. I implore the younger generation from the region to come forward and take advantage of several schemes from the State and Central Govts. We need more passionate youngsters who will create new businesses and generate employment for the youth of the region. If all all work together, we can make Kokan prosperous and self-sufficient."
Visionaries like these have consistently been playing a key role in transforming the Konkan region into a prosperous and self-sufficient area thus converting India into a 'Sashakt Aur Samarth Bharat'. As a part of celebrating 75 years of Indian Independence, Global Kokan felicitated Shri Nilesh Sambre (Jijau Foundation) for their work in providing free-of-cost state-of-the-art medical and health care for Adivasis in Maharashtra along with free coaching for UPSC and MPSC exams, Adv. Owais Pechkar for his fight to complete the Mumbai-Goa Highway, Shri Sanjay Shirke (Regal Institute) for bringing quality education in hospitality, tourism to Kokan, Shri Vinayak Mahajan Agri Expert, Shri Yuyutsu Arte for his contribution to Social Work especially during natural calamities, Shri Mahesh Sanap for bringing international Adventure sports to the region and creating job opportunities for the youth in the region.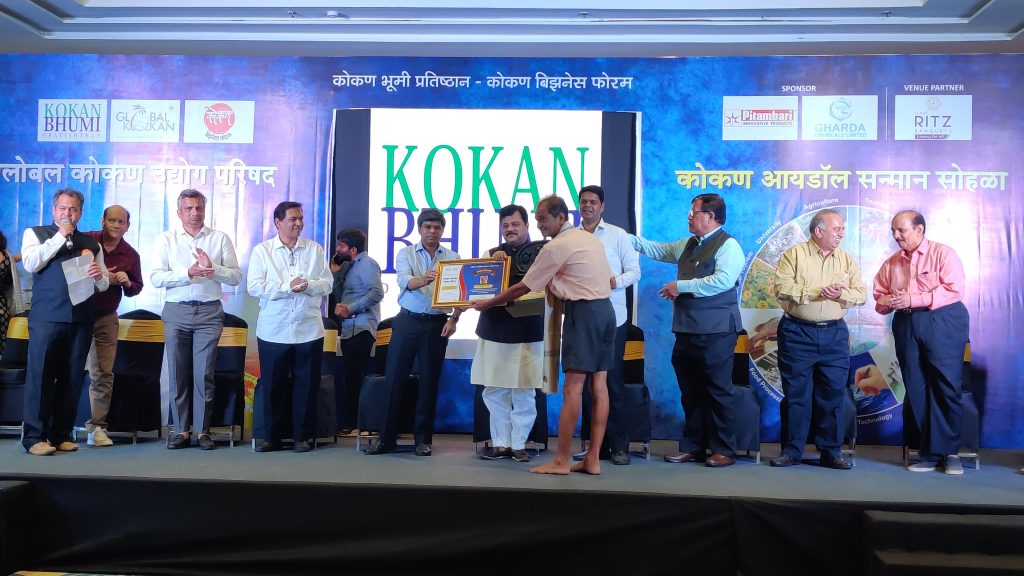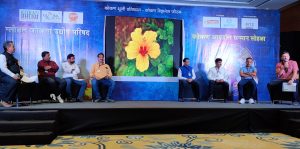 "Konkan with its rich heritage, culture, and entrepreneurship opportunities is a major force in driving the nation. We have taken a small step in recognizing changemakers in Konkan or Kokan Idols as we like to call them to felicitate for their contribution to the development of the region. Till August 15, on the occasion of India's 75th Independence Day, we will be honouring 100 such individuals and capturing their success stories in a book under the title Kokan Idols," added Shri Sanjay Yadavrao Founder Kokan Bhumi Pratisthan.
Other award winners include Shri Rajan Girap (Nagar Adhyaksha Vengurle), youth entrepreneur Shri Prakshit Prabhudesai (Pitambari Innovative Products), Shri Gautam Pradhan (Punir Gaurav), Dr Deepak Parab (Exporter), Shri Dilip Shirke, and Shri Pradeep Shirke (Founders of Tourism Park), Shri Pratish Ambekar (Entrepreneur), Shri Arvind Amrute (Amrute Nursery) and more.
The event also hosted a day-long conclave, with enriching discussions on topics like Alphonso Mango marketing and the latest innovation and opportunities for business in Mango cultivation, Alphonso Mango and other produce from Konkan, DTC selling and online marketing, advantages of four-lane highways, airports, and Konkan coastal road, various schemes beneficial to the fishermen, booming adventure sports, Wine Tourism in the region and more.