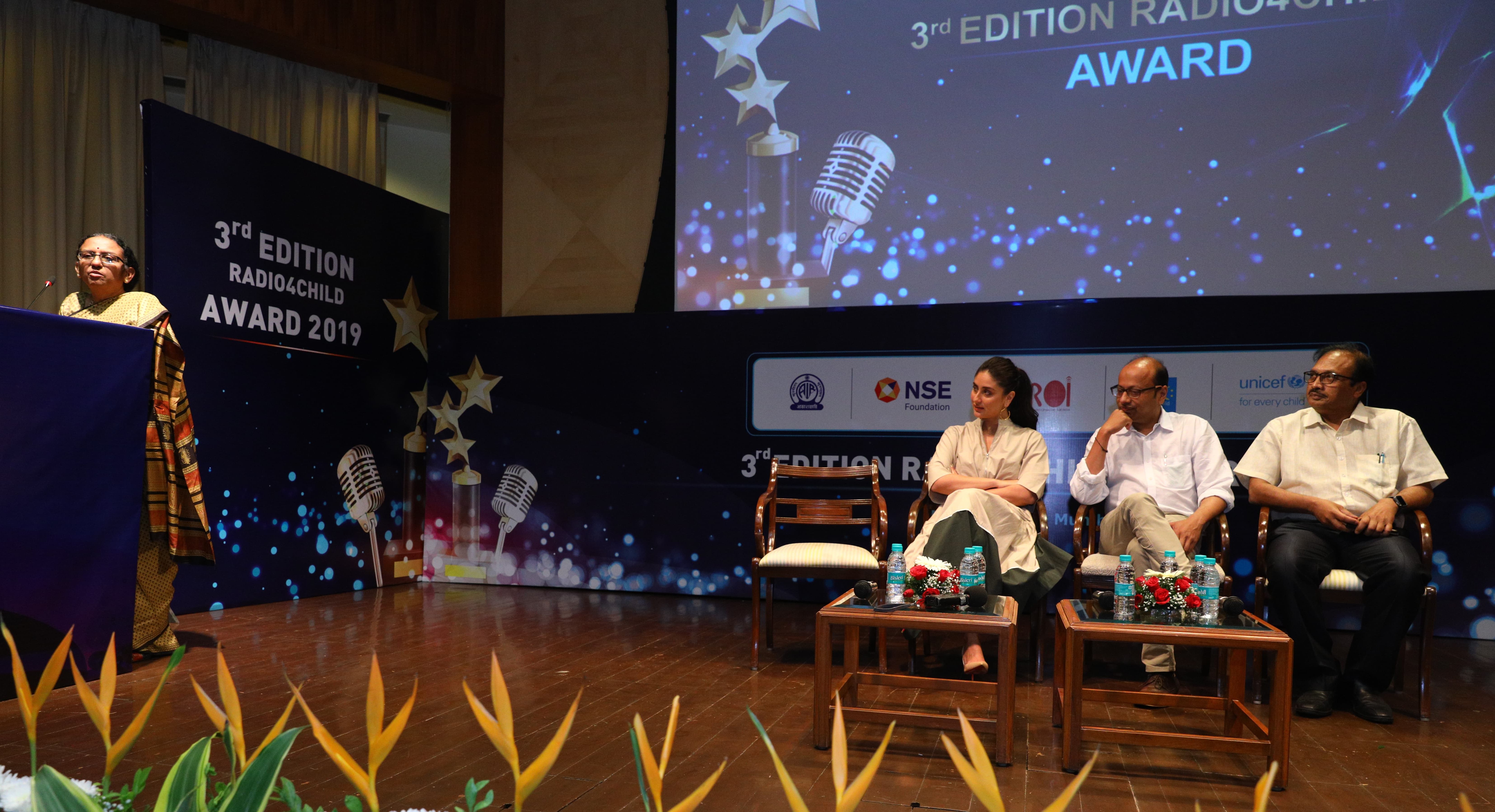 Mumbai, May 10, 2019: The third edition of the UNICEF-AROI Radio4Child Awards culminated in Mumbai with the winners selected from 152 entries. The awards, this year, honoured RJs for their innovative and thought-provoking programming across two themes – Routine Immunisation (Measles Rubella) and End Violence Against Children (Child Sexual Abuse).
The event was graced by UNICEF Celebrity Advocate – Kareena Kapoor Khan.
"I am delighted to be associated with the #EveryChildAlive campaign initiated by UNICEF as it is using different and innovative mediums to communicate the importance of immunizing every child from life-threatening diseases. Having had personal experience with the medium of radio, I think it is an excellent channel to educate young families, the youth and marginalised communities on the importance of vaccination. Also as a mother, I understand the importance of immunisation in giving every child a healthy start. I look forward to supporting UNICEF in spreading this important message," Kareena Kapoor Khan said.
The awards are a culmination of capacity-building workshops, conducted in 2018, by UNICEF and AROI for over 40 All India Radio (AIR) and private FM radio professionals to help them integrate meaningful, appealing radio jingles or talk shows on the critical messages related to vaccination and other child issues.
Dr. Pradeep Haldar, Deputy Commissioner, Ministry of Health and Family Welfare, urged the radio fraternity to spread the message of the importance of immunisation and help in mitigating any misinformation regarding vaccines.
Chief of Health UNICEF India, Dr. Gagan Gupta, said, "UNICEF remains committed to work with governments, media, communities and partners to reach out to more children with more vaccines and more services. Moving beyond survival to early childhood development and ensuring that the girl child is not left behind should be the next frontier for India."
The winners were chosen by a select jury which included personalities from academia, the radio industry, and the corporate sector.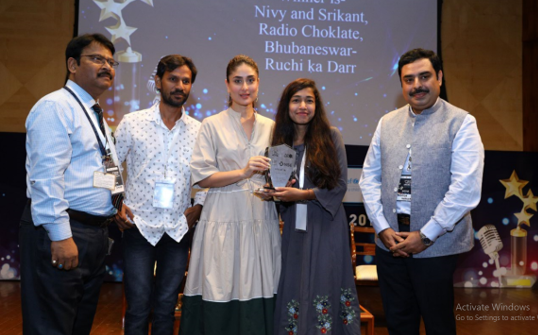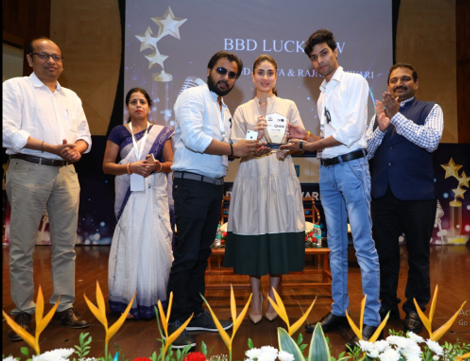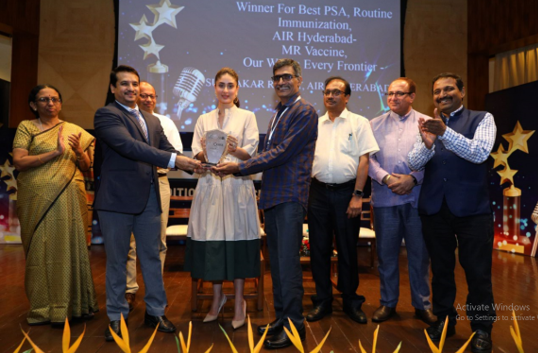 Being one of the large demonstrable example of public-private media and civil society partnership, UNICEF looks at Radio4Child as a platform to raise child issues. Rajeshwari Chandrasekar, Chief of Field Office, UNICEF Maharashtra, stressed on the need to spread the message of timely immunisation. "Vaccination acts as a protective shield, keeping families and communities safe. By vaccinating our children, we are also protecting the most vulnerable members of our community," she said.
The awards have grown bigger and bigger since their conceptualisation in 2014, when it received a humble 21 entries. This year, UNICEF received 152 entries from 17 States – up from 120 in the second edition. Of these, the highest, 18, were from Jharkhand, followed by 15 from Delhi, and 11 from Odisha. From the East and Northeast, radio stations from Assam, Bihar, Jharkhand and West Bengal too participated in the contest. From the South, the awards received entries from Kerala and Tamil Nadu.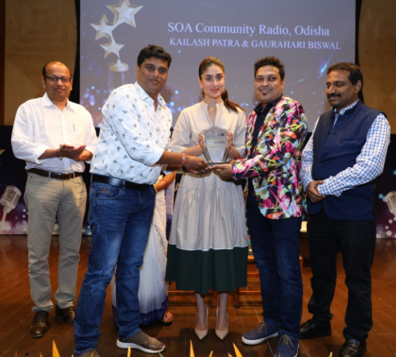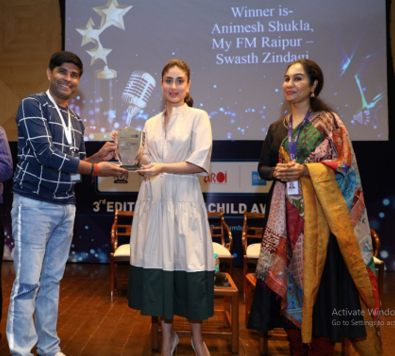 The jury also gave away Special Mention Awards to laud the efforts of radio entries which had been sent from remote parts of the country; including community radio. "It is really heartening to see the creativity from across the country coming on to a single platform for a cause," said Uday Chawla, Secretary, AROI.
Rema Mohan CEO, NSE Foundation, jury member, congratulated the young radio professionals across the country for their commendable contribution to the immunisation programme as well as other relevant child centric social messaging. Corporate Social Responsibility programmes should advocate positive behaviour change by taking up the role of influencers within communities especially remote rural communities to spread the message on the importance of immunisation, ending child abuse, and education of the girl child, she said.
Dr. K. C. Sinha, Assistant Director, Health and Family Welfare programmes at Directorate General, All India Radio, New Delhi recounted the stellar role AIR has played since independence in furthering the cause of universal health. He expressed continued commitment to the same.
All India Radio won a number of awards for its innovative messaging on children's issues.
The Radio4Child Awards III this year coincided with UNICEF celebrating 70 years in India on May 10. A special video message from UNICEF India Representative Dr. Yasmin Ali Haque was played at NSE Foundation here during the Awards function.
Radio4Child Awards III Winners – Measles Rubella
Award
All India Radio
Private FM
Best PSA
Sudhakar Reddy, AIR Hyderabad – MR Vaccine, Our War in Every Frontier
Joint Winners:

·     Animesh Shukla, My FM Raipur – Tikakaran Announcement

·     Heena, Radio Mirchi, Amritsar – Bimariyoki Nazar

Best Jingle
Shivaji Kathwate, AIR, Aurangabad – Rubella chi Kahani
Payal Sharma, Red FM, Dehradun – Rap Marke
Best Spot
UnmeshWalimbe, AIR, Aurangabad – Lassikaran Jeevanka Mooladhar
Animesh Shukla, My FM, Raipur – Swasth Zindagi
Best RJ Link
Suvayan Bala, AIR, Kolkata –When it's MR Immunisation, No Question of Procrastination
Komal, Radio Choklate, Bhubaneswar – MR Teeka
Best Promo
Namrata Phalke, AIR, Aurangabad – Khasreka Virus
Payal Sharma, Red FM, Dehradun – Gabbar Bhi Paanch Saal Saat Baar
Radio4Child Awards III Winners – Child Sexual Abuse
Award
All India Radio
Private FM
Best PSA
Suresh Kumar and Shalini Mittal, AIR, Delhi – Chup Mat Rahiye
Anshu Priya, Radio Dhoom, Jharkhand – Chuppi Todo
Best Jingle
Praful Tambe, AIR, Mumbai – Nachaodhasa
Nishant Zadoo and Iqbal Singh, Radio Mirchi, Jammu – Mummy ko Sab Batana Hai
Best Spot
Meenu Khare, AIR, Bareilly – Password se Safety
Sampark and Sangram, Radio Choklate, Bhubaneswar – Brave Boy
Best RJ Link
SushmaNarula, AIR, Jaipur – Chup Mat Rahiye Awaaz Uthaye
Viny Bharti, My FM Indore – Stay Safe, Bachpan Bachaiye
Best Promo
Vinay Shree, AIR, Kurukshetra – Mummy Ki Pari
Nivy and Srikant, Radio Choklate, Bhubaneswar – Ruchika Darr
Community Radio Stations Awards
·        Kailash Patra and Mr Gaurahari Biswal from SOA Community Radio, Bhubaneswar
·         AnandGupat and Rajnish Tiwari from BBD Lucknow
·         Vivek Raj from Radio Vishwas, Nasik
·         Dinesh Mohapatra from Radio Muskan, Odisha
·         Anil Deshmukh and J.M. Shete from BEED Maharashtra
Special Mention Awards

Richa Srivastava, My FM, Bhopal