Mumbai: United Way Mumbai, a non-profit organisation that works closely with urban and rural communities distributed essential kits for Mumbai Dabbawalas at five locations – Dadar, Malad, Nallasopara, Ulhasnagar and Mulund as a part of the COVID-19 response.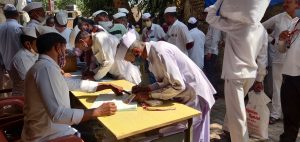 With support from HSBC Bank, United Way Mumbai has been distributing 1270 essential kits weighing 35kg with various aids like rice, pulses, oil, toiletries, etc., sufficient for a family of five every month for the last seven months. The NGO has been working with the Mumbai Dabbawala for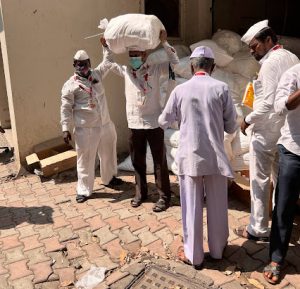 the past year to provide ration kits amongst other aid such as new bicycles for delivering lunchboxes, health insurance cover of Rs 5 Lakhs to each member of the community, smartphones for efficient lunchbox deliveries as well as tablets for their children to continue their study from home and stationery kits for the children to join back their school once the schools reopened.
Speaking about this initiative, Anil Parmar, Vice President – Community Investment, United Way Mumbai, said, "The Mumbai Dabbawallas are the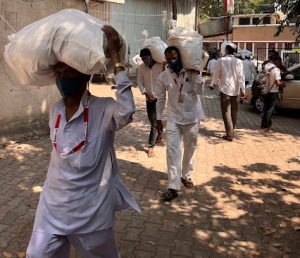 legacy of Mumbai. They started these deliveries in 1890 and have delivered home-cooked meals daily to lakhs of Mumbaikars. While even floods, communal riots, and terror attacks did not stop them, their customers are now working from home since the last two years and this has brought the community on the brink of extreme poverty. Support like ration kit helps them put food on the table while the other interventions help them become future-ready."