Mumbai: Shahani Academic & Global Empowerment Foundation (SAGE Foundation), a non-profit trust focused on skills training, conducted a survey of its students to determine job trends amidst the COVID-19 pandemic. The Foundation had trained and placed 2,317 underprivileged students in the BFSI (Banking, Financial Services and Insurance) sector between April and December 2020 via its boot camp model.
According to the survey, 100 per cent of the respondents said that they had retained their jobs after placement. While a majority of the students were still working with the companies where they were originally placed, some students also reported promotions or a shift to other companies with better job offers, despite the current scenario of prevailing job losses in the industry. Most of the students were placed in top companies, such as Accenture, KPMG, HSBC, HDFC Bank, IIFL, ICICI Bank and SBI Capital Markets, among others.
Students attributed this success to SAGE Foundation's unique training programme, a data-driven EdTechmodel that uses a combination of data analytics and behavioural science to teach students English, train them in relevant job skills and place them in white-collar job roles within 30-45 days. The programme, conducted primarily via a network of smartphone apps, focuses on increasing employability by inculcating important skills such as strong communication skills, team working ability, problem-solving, proactive attitude, professional work ethic, competence in office, IT software and industry domain knowledge.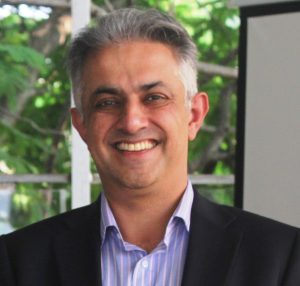 Dr Akhil Shahani, Managing Director, The Shahani Group, said, "In light of the increased demand for job-ready professionals with detailed industry knowledge, it is imperative that institutions alter their approach to make students employable and relevant, especially in view of the current economic scenario. Our programme focuses on new-age skills in addition to industry knowledge, to develop leaders who possess the ability to think critically as well as grow through continuous learning to help their organisations achieve their long-term business goals. It is heartening to see our students succeed in the industry despite the challenges of last year, which is a testament to our commitment towards producing potential who bring long-term value to their organisations."
Various past surveys have indicated that many Indian companies find it difficult to fill entry-level job roles. Even though thousands of graduates seek employment in the BFSI sector year on year, there is often a disconnect between educational achievements and practical knowledge. The lack of relevant skills required for the job is often the biggest roadblock to economic growth and employment opportunities. It is therefore important to bridge the gap between employee skills and employer needs, by focusing on skilling, upskilling and reskilling graduates.