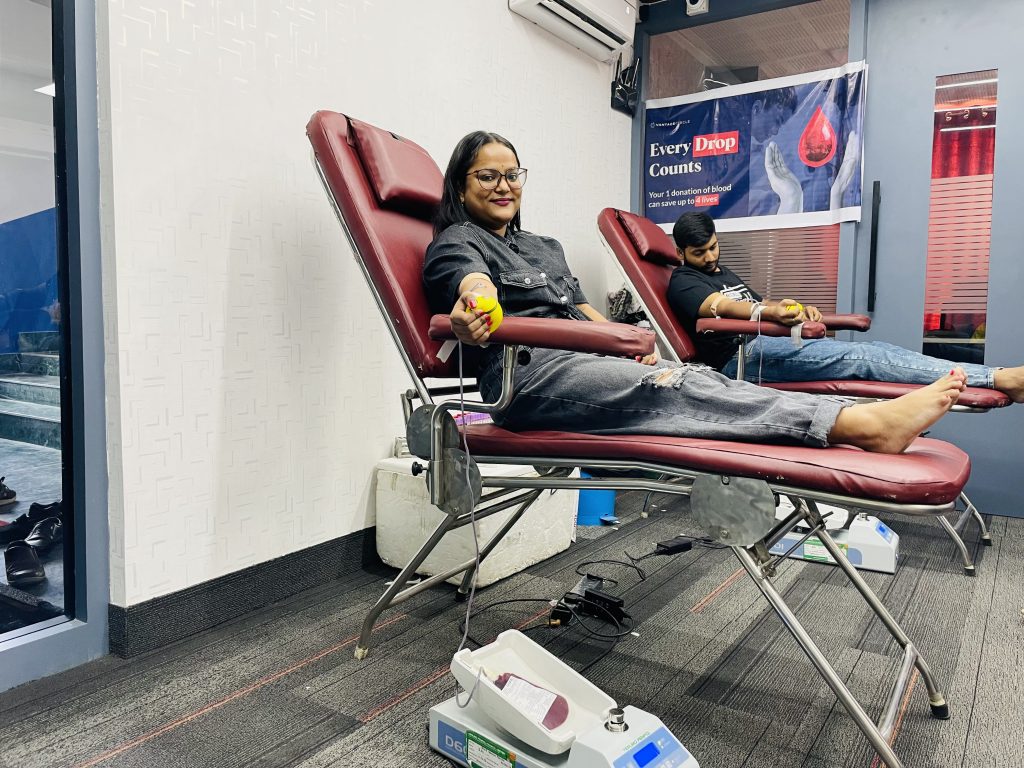 Guwahati: Vantage Circle, a leading global HR tech company based in Guwahati, Assam, is proud to announce its active participation in the noble cause of blood donation in collaboration with Saharia's Blood Centre at the office premises. This initiative highlights the company's commitment to making a positive impact on society and creating a culture of giving back.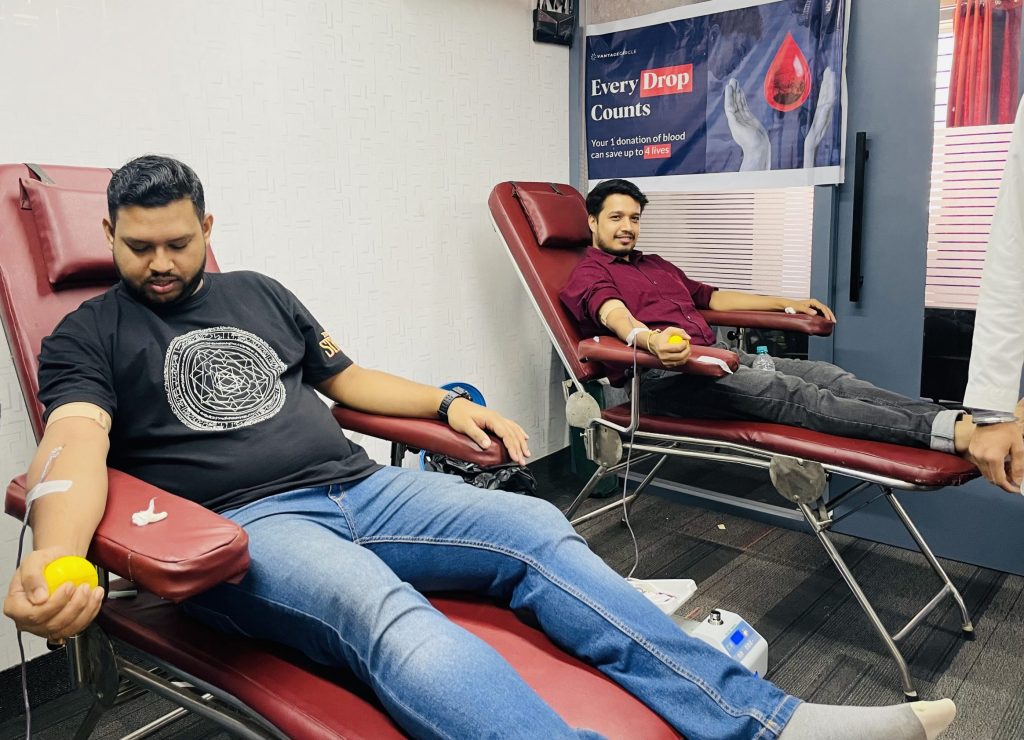 World Blood Donor Day serves as a reminder of the crucial role of donating blood to save lives and improve overall healthcare worldwide. Recognising the importance of this event, Vantage Circle is leveraging its platform to encourage its employees to contribute to this life-saving cause.
The employees of Vantage Circle have enthusiastically embraced the blood donation initiative, reflecting the company's values of compassion and community engagement. As part of the programme, Vantage Circle has collaborated with a local blood bank, Saharia's Blood Centre, to facilitate a convenient and safe donation process for its employees.
Anjan Pathak, CTO and Co-founder of Vantage Circle, said, "We are delighted to witness the overwhelming response from our employees for this initiative. We at Vantage Circle believe in the power of collective action and are committed to sustaining altruism and social responsibility to drive positive change. By actively participating in blood donation, our employees are not only saving lives but also inspiring others to contribute to a worthy cause."
In continuation, Dr. Robin Saikia, Senior Medical Officer at the Saharia's Blood Centre, Guwahati, said, "We are happy to join hands with Vantage Circle for this impactful initiative towards this noble cause. By collaborating with a leading organisation like Vantage Circle, we can amplify our efforts to address the critical need for blood donations and ensure steady support for those in need. Together, we strive to create a healthier and stronger community, where every contribution counts, and every life is valued."