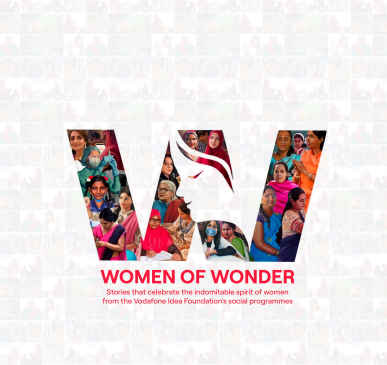 Mumbai: Vodafone Idea Foundation (VIF) celebrated International Women's Day by unveiling 'Women of Wonder' – a book that chronicles the inspiring stories of 17 women who courageously braved all odds to achieve personal independence, and found their own standing in society.
The book was unveiled by Vrinda Sarup, IAS, Former Secretary School Education and Literacy, Ministry of Education, and Former Secretary Food and Public Distribution Government of India; Aruna Sharma, IAS, Former IT Secretary; Shereen Bhan, Managing Editor, CNBC-TV18; P Balaji, Chief Regulatory & Corporate Affairs Officer, VIL and Director, Vodafone Idea Foundation; and Dr Nilay Ranjan, Head, Vodafone Idea Foundation at a virtual event today.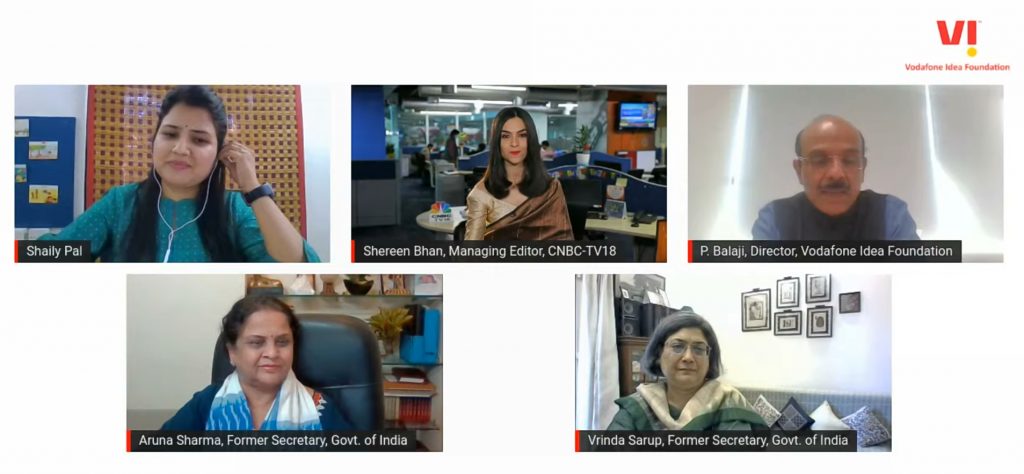 These inspiring women leaders also addressed women beneficiaries of VIF's various social programs across domains such as agriculture, education, livelihood creation, etc.
On this special occasion, VIF also felicitated women beneficiaries from their social programmes who have broken through personal, social, and financial barriers to reach the pinnacle of success in their field of work, thereby setting a shining example for others to follow.
The five women who were identified and recognised for their inspiring work include:
Bhawana Paliwal from Rajasthan goes from village to village and preaches digital literacy. She says, "I believe digital literacy is indispensable to empowering women and making them independent. I am grateful to the Vodafone India Foundation whose support has helped me spread my message to many more women across villages."
Reeta Mondal's outcome-based teaching practices have sparked an education revolution among young girls in Chattisgarh. She says, "I have been passionate about educating the young girls of our country. Education has the power to equip young girls to question and break stereotypes. It has the power to raise self-belief that nothing is out of reach for anyone."
Kiran Gupta trained self-employed women on practical aspects like communication, leadership, the use of the internet and online payments. She says, "I learned the hard way that financial independence is key to empowering women. When a woman is financially independent, she is not beholden to anyone and is free to explore the full extent of her potential."
Mamta Thakur, forced to pawn her jewellery so her family could afford fertiliser, embraced organic farming and now advocates its practice in her village. She says, "There is no occupation that is solely the preserve of men. I feel a great deal of pride that my pioneering work with organic farming has set an example for my community to follow.
Zeba Khan through her work as a teacher is influencing the next generation so as to make India a safer, more equal society for women. She says, "There should be no reason why women anywhere in the world should fear for their safety. I've made it my life's goal to ensure a more equal and therefore safer society for women."
At the event, P Balaji, Chief Regulatory & Corporate Affairs Officer, VIL and Director, Vodafone Idea Foundation said, "As a leading telco, we at Vodafone Idea Foundation leverage our technology strengths to create social impact through sustainable solutions, particularly in the area of women empowerment, safety and livelihood creation. We recognise that women's empowerment is a critical catalyst for positive change. We strongly believe that when you educate, empower or support a woman in any ecosystem, you impact her entire family, her immediate ecosystem in the community, which in turn brings in a strong multiplier effect on the overall social and economic development of the country."