New Delhi: Under the COVID Relief Project, Delhi-based NGO, Wishes and Blessings, recently supported the internationally renowned Qawwali troupe, Niazi Brothers, a troupe that has been drastically affected due to the ongoing COVID-19 pandemic, by way of a fundraising musical concert. The event, Jashn-E-Qawwali, which was scheduled on July 31 was streamed on BookMyShow, India's leading entertainment destination and its charity initiative BookASmile supported the cause. The official Radio Partner for the event was 92.7 BigFM. The fundraiser sold over 200 tickets and saw over 500 people in attendance.
The musical concert was organised as an initiative by Wishes and Blessings NGO to help the artists in need. The NGO, which has been providing its COVID Relief help to vulnerable communities since day one of the lockdown, i.e. March 25, 2020, has since expanded to eight States across India to help those in need. The concert is one of its kind that the NGO has organised in its seven years of existence.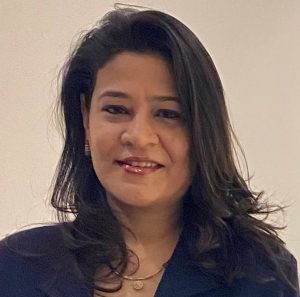 "The coronavirus outbreak has affected many lives. One such section comprises of artists as well as artisans, who survive on events and concerts. Due to the lockdown, physical events are not allowed, and they have no other means to support themselves. We are glad that we got an opportunity to help the community in our own way. I am thankful to everyone who came forward to help the community and took part in the fundraising concert," says Dr Geetanjali Chopra, Founder, and President, Wishes and Blessings.
At the virtual concert, Niazi Brothers gave their power-packed performances on Qawwalis such as 'BhardoJholi Meri', 'Piya Ghar Aaye' and 'Dama Dum Mast Qalandar'. "We as artists, if truth be told, were struggling because of the pandemic and following lockdowns. We reached out to Wishes and Blessings NGO for support, and they compassionately agreed to come ahead and help us by organising this online concert. We are thankful and are glad that through this opportunity, we could be a voice for many artists who are suffering in these critical times. We are very grateful for this support," says Shahid Niazi, lead artist, Niazi Brothers.
BookASmile has generously extended their aid to the cause by matching the sale of tickets. Out of the total funds raised, Rs 1 lakh has been disbursed to the Niazi Brothers themselves, and the remaining funds will be utilised to hold a ration drive for the musician community residing in Rampur.
Shahid Niazi and Sami Niazi, the lead singers and their troupe, Niazi Brothers, exhibit an extraordinary talent for versatile singing such as Qawwali, Naat, Ghazals, Bhajan, Geet, Folk etc. They never forget to send a message of brotherhood and peace through their singing.