Chennai: Affirming the importance of World Water Day theme 2022, "Groundwater – Making the Invisible Visible", World Vision India in partnership with We Are Water Foundation has improved watershed management practices to increase farmers' resilience to climate change, to promote higher productivity and to ensure water availability for domestic purposes in the district of Alwar, Rajasthan.
Agriculture in Rajasthan continues to be the backbone of the State's economy with Agriculture and allied sectors contributing 25.56 per cent of State's total GDP in 2019-20. Through the Community Based Natural Resource Regeneration project, innovative conservation watershed practices and land-use practices were introduced, thereby protecting and improving the quality of water, soil and other natural resources in the district of Alwar, Rajasthan.
With agriculture and cattle rearing being the only means of livelihood, persistent drought has forced residents in the villages of Deoti, Ramsingpura, Sitawat and Khariyawas of Alwar District, Rajasthan to migrate to other regions within the state. Drought coupled with the COVID-19 lockdowns has caused widespread uncertainty among these poor and marginalised farmers. Traditional rainwater harvesting systems such as johads, paals, and bandhs were in a neglected state, so the water from monsoon rains could not be stored. And there are no perennial rivers that can meet the needs of the people.
"The COVID-19 pandemic accentuated the need for sustainable and risk-averse agriculture, especially in the drought-prone Rajasthan. To protect farmers from climate uncertainties, to strengthen their livelihood and to ensure water for domestic purposes, World Vision India partnered with We Are Water Foundation and implemented Community based watershed programmes," said Sony Thomas, Group Director – Resource Mobilisation and Public Engagement, World Vision India. "We are thankful for the partnership as this sustainable model is counted as one of the best climate-resilient strategies to address interlinked issues by empowering communities to use natural resources efficiently and effectively," he further added.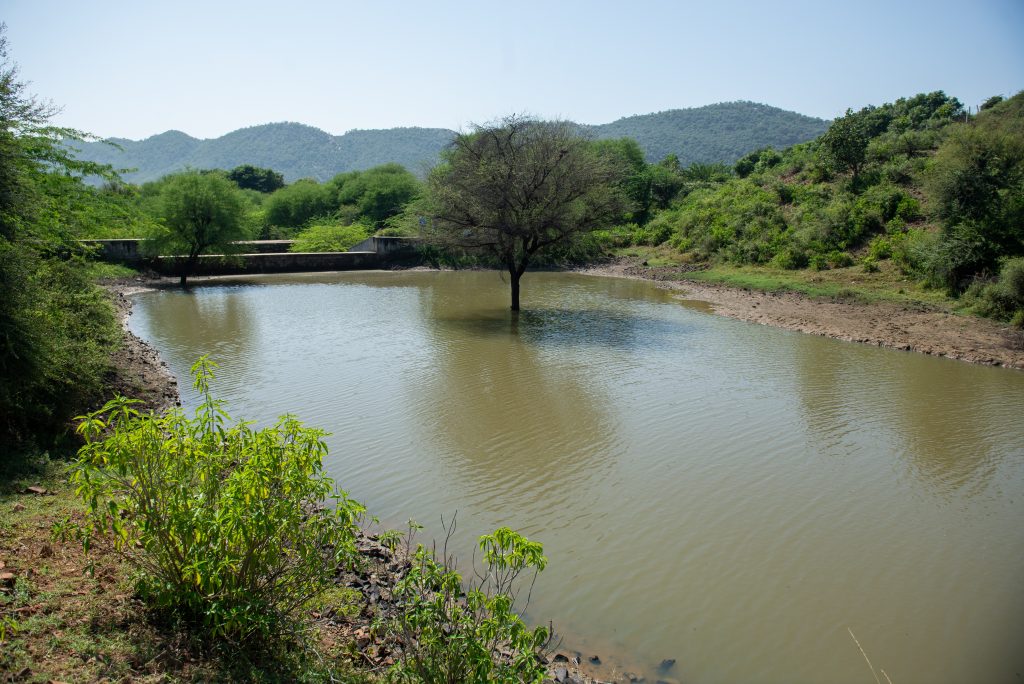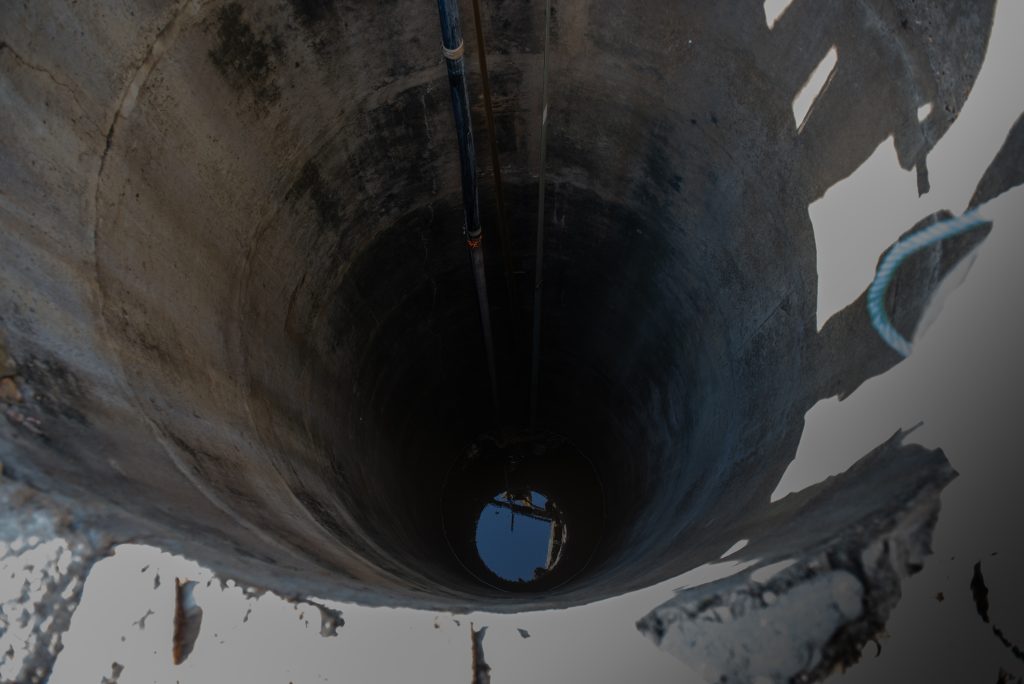 The project was implemented in the villages of Deoti, Ramsingpura, Sitawat and Khariyawas of Alwar District, Rajasthan. With widespread unemployment in the communities and agriculture being the only occupation, the Community Based Natural Resource Regeneration project helped the communities face the water crisis with sustainable watershed management practices. Now all four villages, which included a watershed area of 134 acres, benefits approximately 10,000 villagers.
"In our village, the unhappy lot of fetching water has traditionally been girls and women. During summer, fetching water for the family takes at least two hours of our morning time", says 17-year-old Asha from the village of Khariyawas, Alwar District. Asha and her sister Ramkesh walk 3km to reach school. Before attending school, their morning chores involved collecting 3-4 buckets of water each. And they were often late for school because of their morning chores. This used to be the case for all the girls in the village. But the pond restoration has changed all this – with water readily available to them within their reach; much time is now saved and utilised in productive work. The increased availability of water for cooking, washing and bathing has definitely improved the standard and quality of life.
Commenting on the project completion, KE Ranganathan, Managing Trustee, We Are Water Foundation, India, said, "Water has increasingly become a scarce commodity and sustaining water bodies and other sources of clean drinking water is a shared responsibility of every individual. The world has witnessed that water has played a critical role in the socio-economic development of any region, and we as a responsible organisation are committed to supporting water replenishment initiatives in India that aims to improve water use efficiency and groundwater recharge. We are proud to partner with World Vision India and thank them for their overwhelming support in improving the availability of clean water to thousands of families in the Alwar district of Rajasthan through various intervention programs. And on the occasion of World Water Day, this project stands out in its approach of formation of the self-reliant community, raising productivity and building the rural economy."
Regenerating water resources included desilting of ponds and check dams in the four villages along with bund strengthening, stone pitching, construction of recharge shafts and walls around the natural water bodies. To respond to the community demand and to assist in the planning, construction and maintenance of these water projects 'Water User Committees' were formed in all four villages. Representatives of the Water User Committees were oriented on water harvesting and budgeting, water and soil conservation techniques and the importance of maintaining the new structures. The key objective of the project was to re-charge groundwater, prevent soil erosion and improve livelihoods. Access to clean water in these four villages of Alwar District, Rajasthan has improved children's health and education, strengthening communities and helping to protect the environment.