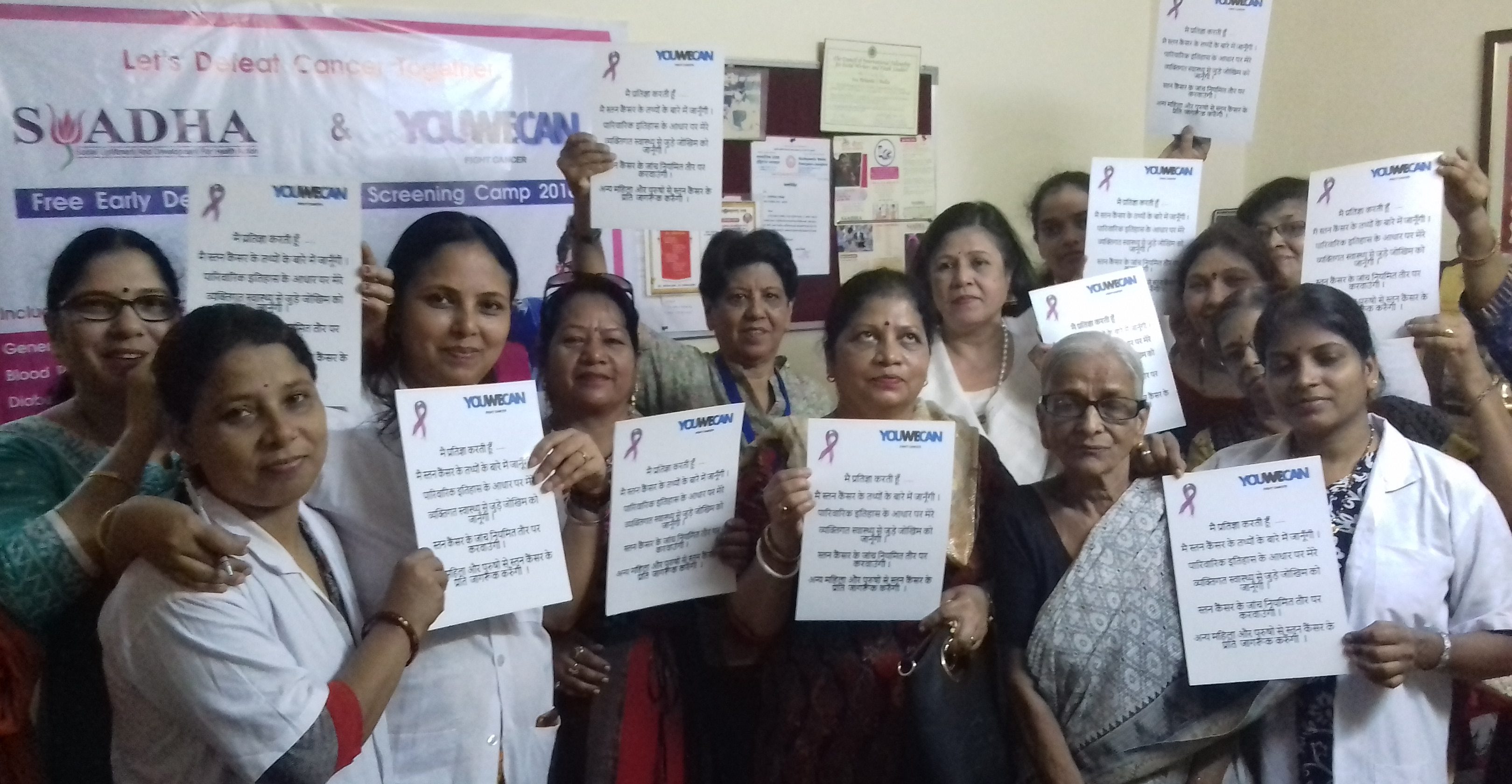 August 2018, New Delhi: The Yuvraj Singh Foundation, a non-profit organisation active since 2009, works for three primary initiatives: Health, Education and Sports. YouWeCan is celebrated cricketer, Yuvraj Singh's effort to support and build awareness in the quest of people to conquer cancer. The Foundation presents its corporate partners with a unique opportunity to directly engage in the cause of creating Cancer Awareness, Rehabilitation and Treatment of Cancer survivors by donating a part of their employees' income via a payroll format. These grants will provide substantial funding of devices and adaptation of existing technologies for cancer awareness and detection in low and middle income areas nationally.
A small individual action can create a process of change in the society.  It is a win-win situation for all involved. The employees can choose the amount they wish to give and are assured their gift will be helping in important areas of need. The employee can be directly involved by participating as volunteers in the cancer screening camps conducted with marginalised and underprivileged communities in Delhi-NCR. The charities can plan ahead knowing that a certain income is assured on a regular basis.
Companies will also benefit on participation by building a corporate culture of caring and responsibility within their organisation. The employees will get a newsletter and certificate of donation from YouWeCan to keep the process transparent and accountable. "Sharing and caring is a value which is deep-rooted in our mannerism. With this initiative, we aim to create more awareness among the working population and give them a platform to be associated with a cause, and be directly involved in witnessing where the funds donated are being used. We also serve as an ethical platform for a company's corporate social responsibility," said Yuvraj Singh, Founder, YouWeCan.
Alongside, YouWeCan work towards what it believes to be the mission and vision of the Foundation that is creating awareness and educating people about cancer through various tests that they conduct during the camps. The primary goal of the Foundation rests in a cause close to the heart of Yuvraj Singh and is inspired by his personal battle with the disease.
General medical examination tests that were conducted recently in the camps in Delhi-NCR & Mumbai included:
Blood Test
Gynaecology Examination
Oral Cancer Screening
Breast Cancer Screening
Counselling and motivating people to prohibit the consumption of tobacco
To create more awareness amongst the people, YouWeCan also arrange for talks on Cancer Awareness, Awareness about Self Examination of Breasts and Tobacco Cessation.
With these initiatives, YouWeCan is working towards making a difference to educate the society about the disease and how, even their smallest of contribution, can make a great impact.
Corporates interested to be a part of the Payroll Giving Programme can write to info@youwecan.org