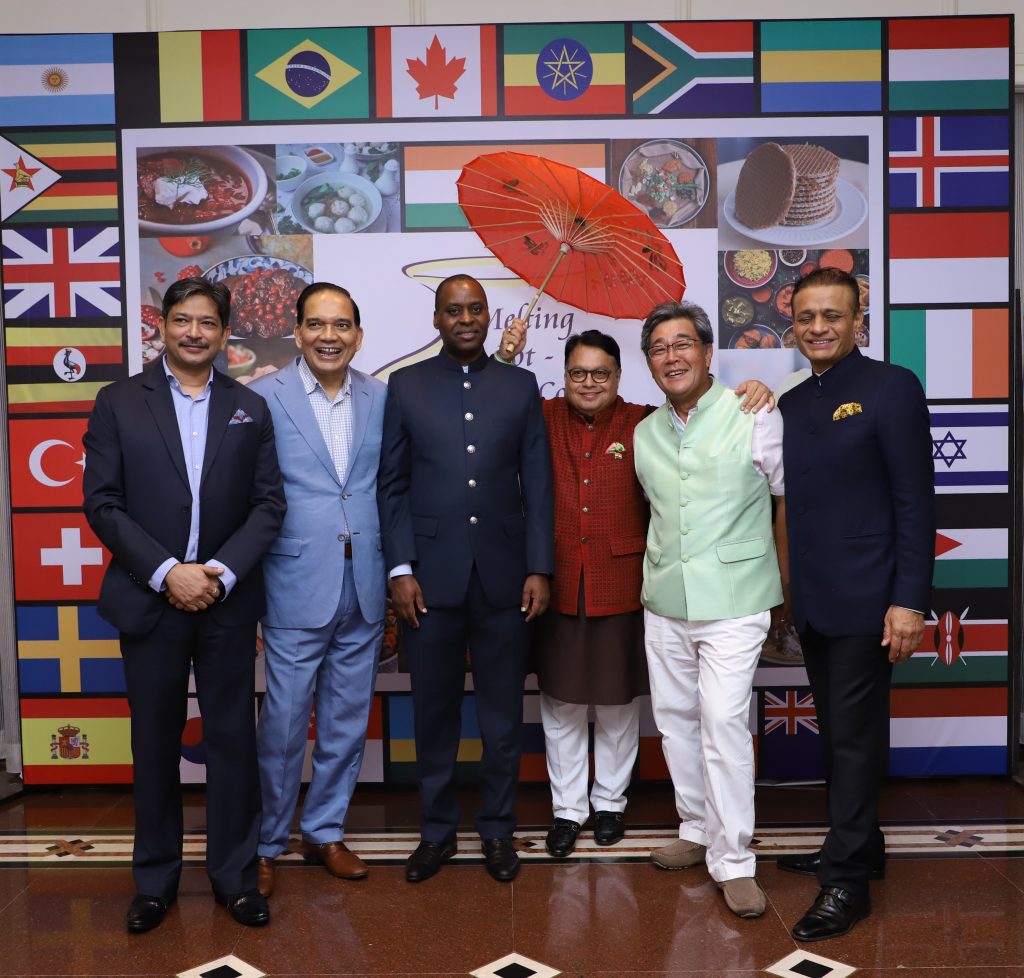 Mumbai, September 16, 2019: The 20th Melting Pot – Consular Corps Charity Carnival was organised by the Consular Corps in Mumbai, at The Trident, Nariman Point. It witnessed enthusiastic participation from 27 Consulate offices, each of whom showcased the best in food and culture, at the mega event. The annual cultural charity fundraising event was a truly dynamic evening of international food, culture, and music, as the 27 countries came together to raise funds for their favourite causes.
The participating Consulates for the evening included Argentina, Belgium, Canada, China, Ethiopia, Gabon, Hungary, Iceland, Indonesia, Ireland, Israel, Jordan, Kenya, Netherlands, Poland, Russia, Rwanda, Singapore, South Africa, South Korea, Spain, Sweden, Switzerland, Turkey, Uganda, United Kingdom, Zimbabwe, and India, which was represented by Mission Muskan.
The concept of the event was the brainchild of Gul Kripalani, Hon. Consul General of Iceland and the conveyor of the event. Speaking about the 20th Melting Pot event, Gul Kripalani said, "Melting Pot – Consular Corps Charity Carnival took shape 20 years ago, with the objective of offering a common platform for various Consulate offices to come together and celebrate their uniqueness through food and culture, while raising funds for social welfare and upliftment of the underprivileged. Today, after 20 years, I am ecstatic with the encouraging response the event has been gaining, both from participating Consulates as well as from the general public at large. We look forward to welcoming more and more people and Consulate offices to join in the celebrations and contribute towards bringing about social change."
Over the years, Melting Pot – Consular Corps Charity Carnival has supported over 50 NGOs. The NGOs selected every year go through a rigorous selection process where they showcase the work they have done so far with a proposal of how best they will use the funds if selected. The four charities/ NGOs that are supported through this year's Melting Pot event include:
Cankids:The NGO runs 59 cancer centres, 24 Outstation Support Units, and 7 Care Centres in 26 cities and 19 States of India, treating more than 15,000 new cases of cancer in children, each year. In addition, the organisation also runs 4 Home away from Homes (HAHs) – a low-cost housing model for children with cancer and their families, who can stay there while they are undergoing treatment.
Oscar Foundation: OSCAR Foundation (Organisation for Social Change, Awareness, and Responsibility), a Mumbai-based football club focused on creating youth role models in low-income communities.
Lions Club: One of the dream project undertaken by District Governor Lion, Deepak Chaudhary, is constructing 51 Check Dams in Palghar District.
Pragati Pratishthan: Pragati Pratishthan is a non-government, non-political, not for profit organisation, registered under the Public Charitable Trust Act and the Societies Registration Act (1860)
The stellar event was graced by prominent Guests of Honour, including Piloo Tata, Rajashree Birla and Madhusudan Agarwal. The Chief Guest for the evening was Pravin Pardeshi – Municipal Commissioner of Mumbai. The Ambassadors of Iceland, Gudmundur A. Stefansson and the Ambassador of Rwanda, Ernest Rwamucyo, specially flew in from New Delhi to attend this event.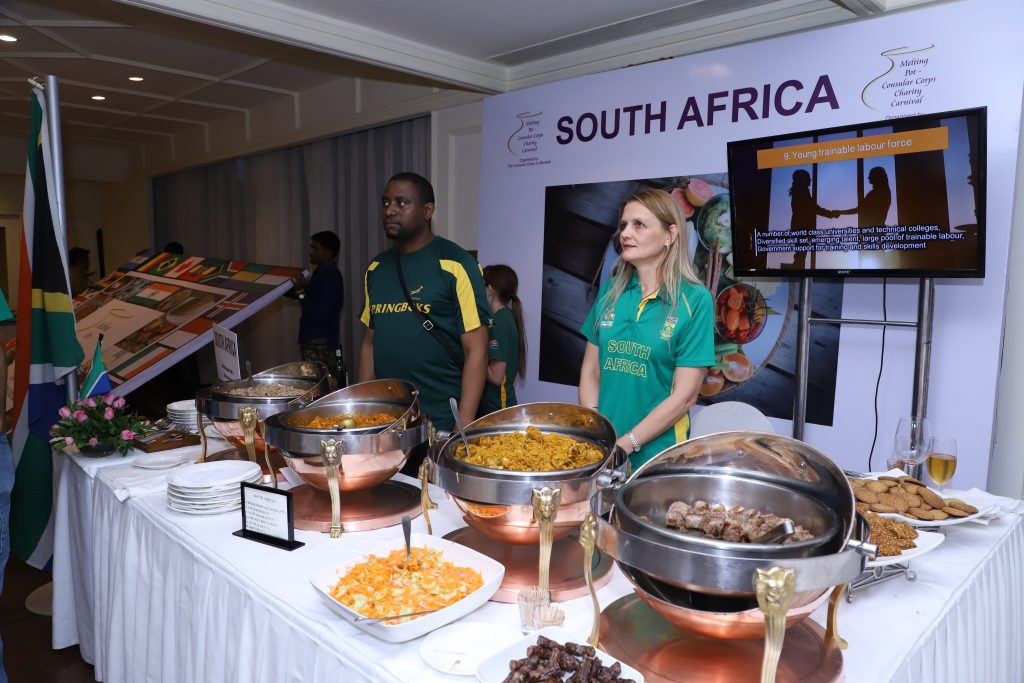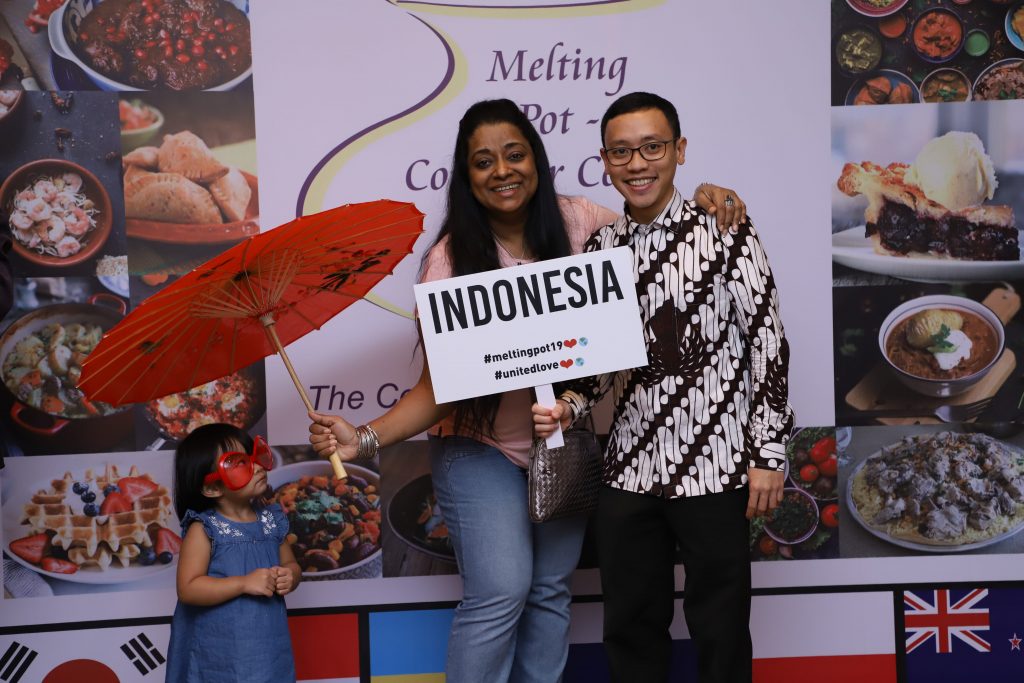 The highlight of the evening was the different food prepared by the various Consulates. Guests moved from country to country relishing the different flavours and cuisines. This included Raclette from Switzerland, Bimbimbap from Korea, Roast Lamb from Iceland, Kunafa from Jordan, Injera from Ethiopia, Gud Rasgulla from India, Belgium Chocolates, Argentinian Empanada, and many more.