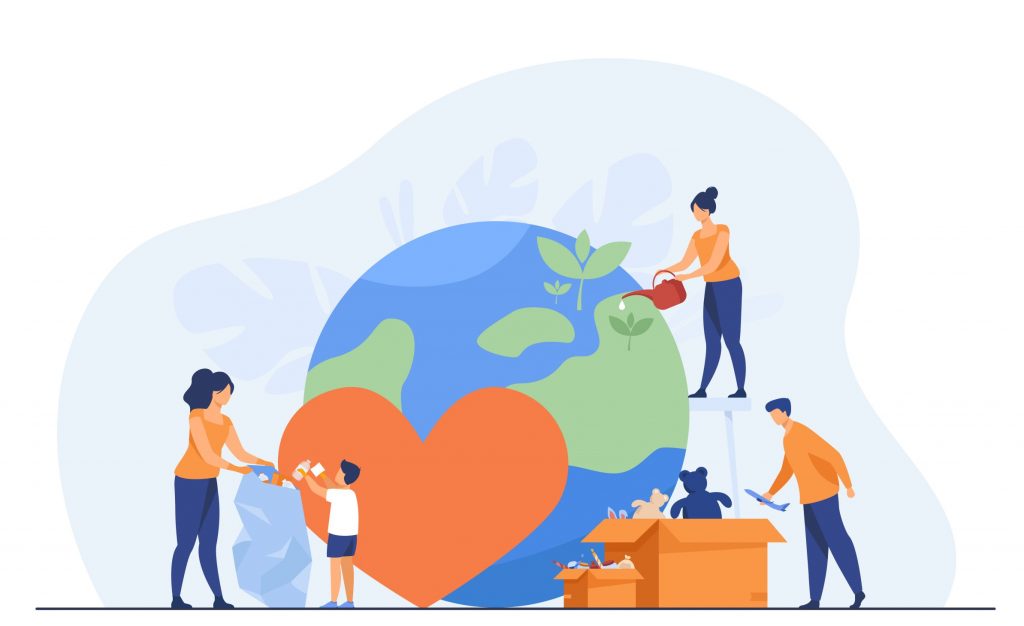 New Delhi: Grants are an excellent way for emerging philanthropists to contribute to positive development outcomes by supporting implementing organisations, projects and cause that resonates with them. However, for philanthropy to be both effective and fulfilling, a philanthropist or funder has a raft of decisions to make – how much to give and for how long, how to monitor progress, how to assess impact – and the lack of credible publicly-available information is often a roadblock for decision-making by funders. Accelerate Indian Philanthropy, engaged with 20+ philanthropic entities across categories including international foundations, domestic foundations, family foundations, and collectives, to understand their grantmaking lifecycle and approach to grantmaking. Noted industry names such as Azim Premji Foundation, Michael & Susan Dell Foundation, ACT, Rohini Nilekani Philanthropy, and Rainmatter Foundation amongst many others participated in the survey. The insights and experiences across this cross-section of philanthropic actors were collated in the form of a report that aims to provide decision-making frameworks for funders to facilitate informed, effective grantmaking.
A typical grantmaking lifecycle consists of five distinct stages that span pre- and post-grant processes. With some variances between organizations, grantmaking largely tends to follow these stages – Grantmaking Thesis, Sourcing, Monitoring and Evaluation, Assessment and Post-grant Support.
A thesis is the starting point for most funders to engage in giving, and as per the report, over 71 per cent of funders had a defined grantmaking thesis. Having even a skeletal framework in place allows funders to give better and more, enabling them to focus their philanthropic efforts on what is most important to them. To identify opportunities that align well with the grantmaking thesis, funders then adopt a process called sourcing to explore the sectoral landscape in a systematic manner. Most funders consider a range of factors to assess how well an organization or project will fit with their objectives and priorities. Some of the parameters for assessment include Leadership and Governance, Track record and Impact, Strategy and Vision Alignment. The report highlights that 62 per cent of respondents find Leadership and Governance, and Track Record and Impact of a potential partner as key factors in their assessment metrics. Sustainability and Scale are important for 16 per cent of respondents, while Strategy and Vision Alignment are largely relevant to 15 per cent.
For philanthropy to be successful, learning how to truly partner with NPOs and supporting them in a way that creates the best conditions for success is important. Post-grant qualitative support by grantmakers can take different forms such as capacity building, storytelling and communications, advisory and strategy support, fundraising, and partnerships. As per the report, capacity building is the most popular kind of support provided by funders, followed by fundraising and communications support.
Through ongoing Monitoring and Evaluation (M&E), funders assess progress at periodic intervals to determine the extent of impact – how have the funds been used thus far, what has been accomplished, what have been the challenges and how are those being addressed, is any recalibration required, etc. The study reveals a clear preference for a high-touch model among larger funders, while all individual philanthropists prefer the low-touch model.
Radhika Jain, Director, Accelerate Indian Philanthropy, says, "While philanthropic approaches vary based on individual motivations, passions, and bandwidth, grantmaking is often a starting point for many as they embark on their giving journey. Through this report, we hope to encourage funders to think about grantmaking in an informed, structured manner, supporting non-profits to reach their true potential, as they come closer to their goal of bringing sustainable, inclusive economic growth."
Ashish Dhawan, Founder-CEO of The Convergence Foundation, says, "I believe Indian philanthropy is now poised to take off with many modern-day philanthropists showing the power of strategic giving. I hope this study by AIP serves as a useful addition to the body of ecosystem resources that help channel effective grantmaking by many more philanthropists."