Bengaluru, April 14, 2018: An event showcasing the beneficiaries of Akshaya Patra's 'Giving Every Dream a Chance' – a special initiative to nurture children with unique dreams, was held at Taj Yeshwantpur, Bengaluru. The Foundation started this initiative with the conviction that every child has a dream; each dream is valid – for their dreams, thoughts, and aspirations make these children what they are. It is the Foundation's humble attempt to identify children with special dreams and give them the opportunity to realise them.
The event also marked the launch of Sunny, the mascot of SwachhVidyarthi, SwachhVidyalaya, SwachhGruha – an initiative by Akshaya Patra to achieve Swachh Bharat. Sunny is joined by Bhoomi and Akash – the two child characters also associated with this campaign.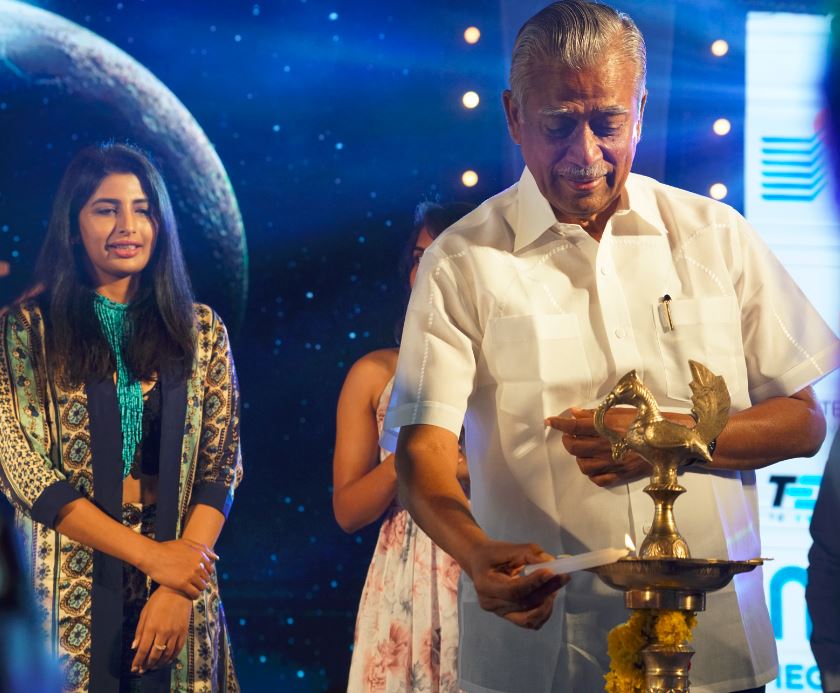 Gracing the event as the Chief Guest was Padma Shri Honoree, Shri. D. R. Kaarthikeyan – Advisor – Law Human Rights – Corporate Affairs and former Director General of National Human Rights Commission, Director of CBI, Special Director General – CRPF.
Other guests of honour at the event in support of the initiative were Mr. Roberto Narain – Head of Drumjam; Mrs. Vasundhara Das – Singer, Actress, Composer, Lyricist, Entrepreneur and Environmental Activist; Mrs. Mayuri Upadhya – Co-Founder and Director of Nritarutya Dance; Arjun Halappa – former captain of the Indian Hockey Team, and a galaxy of stars from the film and entertainment industry namely, Suraj Gowda, Meghna Gaonkar, Dhananjay, Shruti Hariharan, Samyukta Hornad, Vashista N Simha, Sonu Gowda, Ragini Dwivedi, Navdeep, Naveen, Arun Sagar,and Rajshri Ponnappa.
The event was presided by Shri. Madhu Pandit Dasa – Chairman, The Akshaya Patra Foundation, in the presence of Shri. Chanchalapati Dasa – Vice Chairman, The Akshaya Patra Foundation, and the unit presidents of Akshaya Patra kitchens across the country.
Starting with three children, the initiative has scaled up to mentor more than 300 children from 15 Government Schools in Bengaluru, Hubballi, Hyderabad, and Vrindavan. Taking due note of their passion, Akshaya Patra supported these children with mentorship programmes, wherein they were coached, groomed, and guided by experts of respective fields. These children were provided training in various fields, including Dance, Theatre, Origami, Math, Science, English, and Football.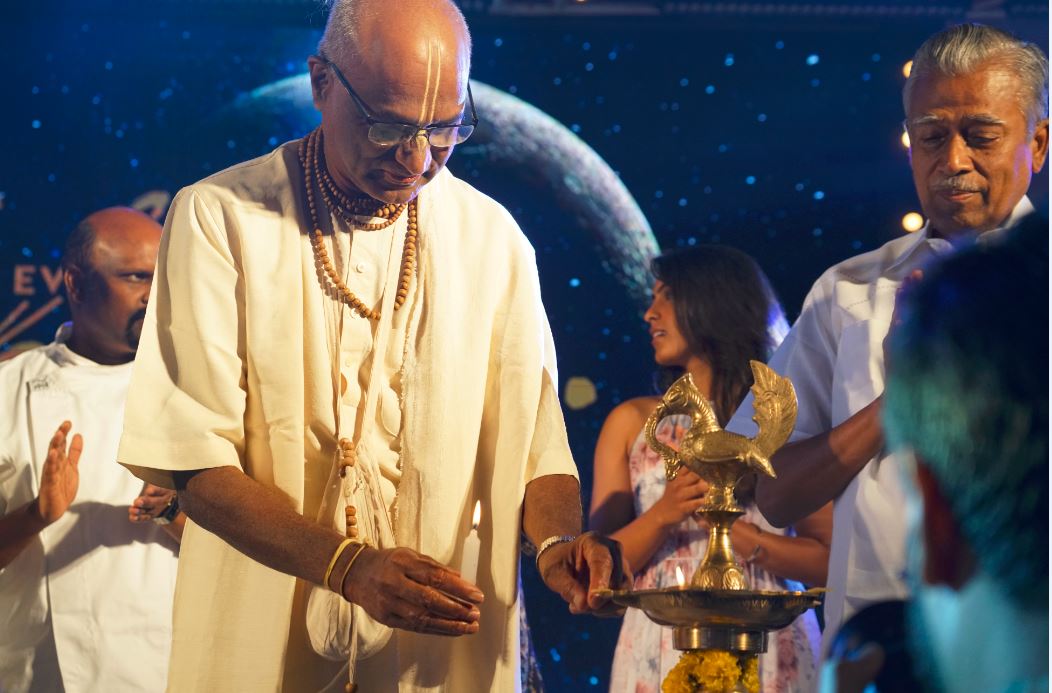 On the occasion, Shri Madhu Pandit Dasa said, "We are grateful to the Chief Guest and the Guests of Honour for gracing the event as a sign of support to the initiative. This initiative took shape in 2016 as a pilot project with three children. The success of the pilot encouraged us to expand the initiative to four locations where we provided mentorship to over 300 children in areas of their interest. This occasion is to join hands to support these children to continue and pursue their dreams till they achieve it. This is also an occasion to say it is just a step forward; there are a million more dreams to be given a chance. I would like to thank the Ministry of Human Resource Development, Government of India, the Government of Karnataka, and all State Governments for supporting and encouraging us in our many endeavours."
Shri. Chanchalapathi Dasa expressed, "The Akshaya Patra Foundation harbours on the principle to nurture dreams of its beneficiary children and provide the right path to accomplish anything they aspire. To implement this resolution, in 2015-16, the Foundation took a step beyond the mid-day meals and started this project; our attempt to identify children with special dreams and give them the opportunity to realise it. Starting with just three children, the initiative has grown to provide mentorship to more than 300 children and we plan to scale it up to 5000 children in 2018-19. We are truly grateful to Chef Ramasamy Selvarju and Priya Vishwanathan of Taj Yeshwantpur for supporting the initiative from the beginning."
The audience were enthralled by the performances of Vaishnav Girish – a participant of Sa Re Ga Ma Pa Lil Champs and Indian Idol Junior, and Anjana Padmanabhan – First Indian Idol Junior Winner.
The event was supported by Radio One 94.3FM as Radio Partner.