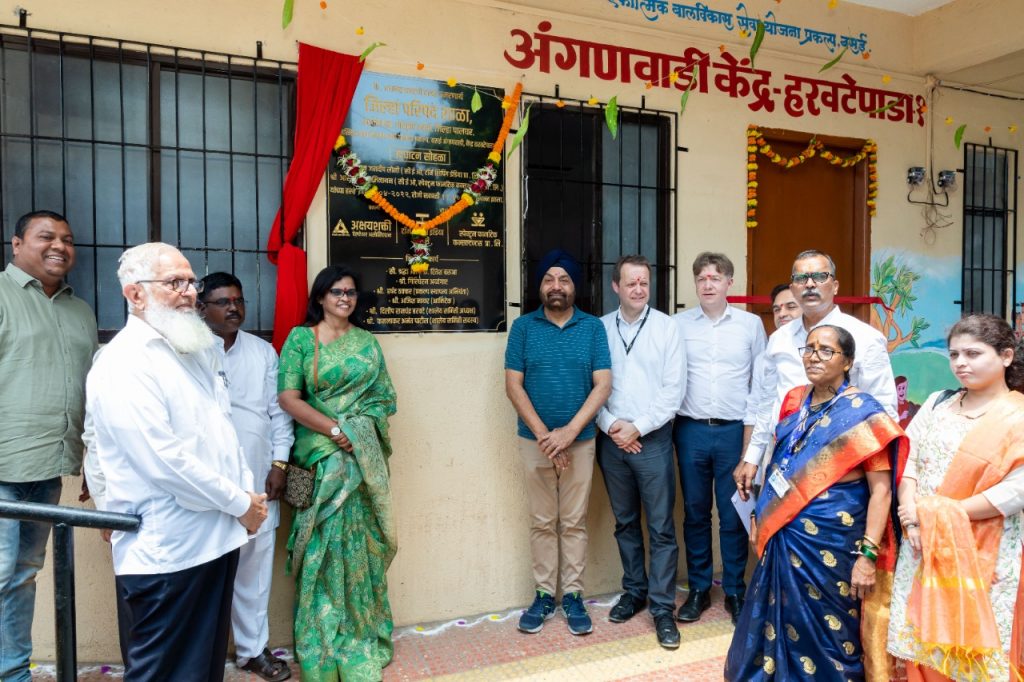 Mumbai: Educational facilities in rural areas are not that many, this is where Akshayashakti Welfare Association came into the picture as they handed over a fully rebuilt school to the Adivasi area in Vasai, Maharashtra. With the strong support of the CEO of Torm Shipping from Denmark, Akshayashakti Welfare Association took on the project to construct the school building with a ground floor and Anganwadi in Harvatepada in Vasai Taluka in Maharashtra. The first floor was further added to the school building with the help of Spectrum Pharmatech. The construction started in 2020 but the COVID lockdown delayed the project. The entire building was completed in March 2022. This prestigious and noble project of the Akshayashakti Welfare Association was handed over to the children of the school recently.
The new school building was inaugurated by Jasdeep Lone – CEO, Torm Shipping India Pvt Ltd., and by RS Swaminathan – Managing Director, M/s Spectrum Pharmatech Consultants Pvt Ltd. The ceremony was also attended by Dilip Haravate from School Managing Committee, B N Jagtap, Block Development Officer, Vasai Taluka and other prominent members from the area. On this occasion, the school children performed a local Adivasi dance to welcome the distinguished guests. A drawing competition was organised by Akshayashakti for the school children where winners were distributed trophies, drawing books and crayons donated by Torm Shipping.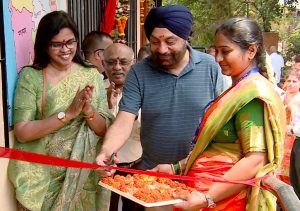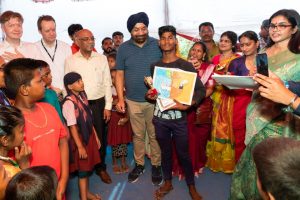 When Mini Suboth along with a few volunteers visited Zilla Parishad school of Harvatepada in Vasai to distribute books to the school children, they were touched to see the tiny five classrooms with no benches whereas the school strength was 560 children. The Principal expressed her difficulty to accommodate all the children as the classrooms were tiny and the building was old and broken. The school children were taught in shifts. With this situation and the need for education to be imparted in the rural areas, Mini Suboth and her friends embarked on this fruitful journey which culminated with the new school building in Vasai.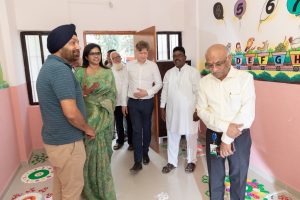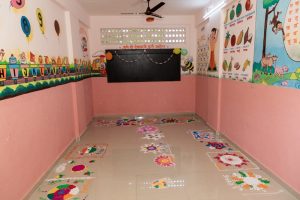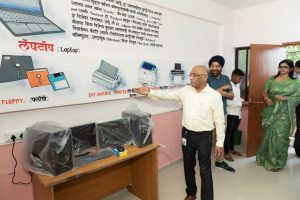 As a part of the educational initiative, in the last ten years at the commencement of every academic year, Akshayashakti Welfare Association has distributed over one lakh notebooks to 350 needy schools in areas like Wada of Palghar district and a few schools in Thane. They conduct free counselling sessions and distribute stationery to the 10th Standard needy students along with daily evening coaching classes for 8th, 9th, and 10th Standard needy students. Every year, Akshayashakti Welfare Association also distribute notebooks and scholarship to the children of terminally ill-cancer patients.