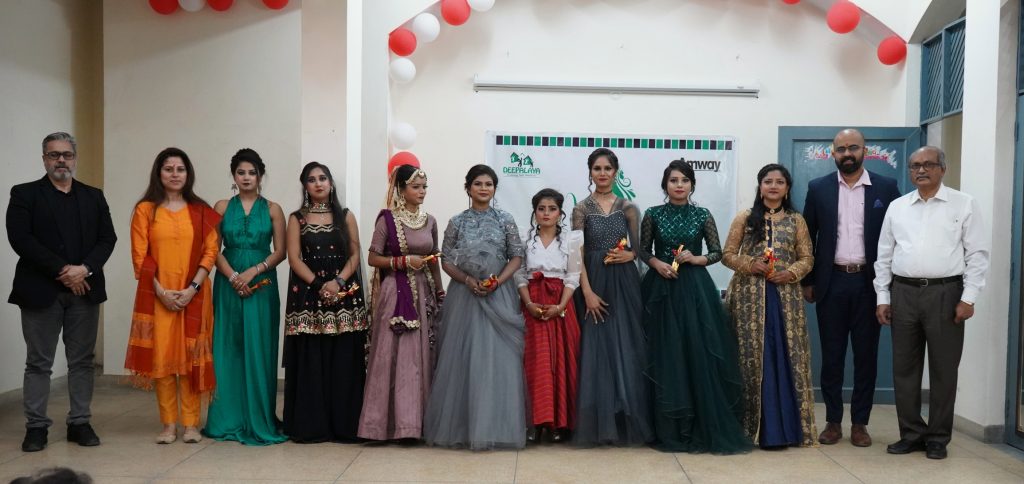 New Delhi: Amway's global vision of championing diversity and inclusiveness, empowering women, and increasing economic opportunities for everyone, inspired Amway India, one of the country's leading FMCG direct selling companies, to introduce Project 'Nari Shakti –Women Livelihood Programme in India. Commemorating March as Women's month, the company in association with the NGO partner Deepalaya celebrated the spirit of women's entrepreneurship among the less privileged. Aligning with this year's International Women's Day (IWD) theme of #BreakTheBias, the programme envisions championing diversity and providing women with unparalleled opportunities to excel in self-employment or micro-entrepreneurship.
Commenting on the celebrations, Anshu Budhraja, CEO, Amway India said, "In recent years, India has experienced remarkable growth and development in a number of areas, including gender equality. It is estimated that the Indian economy could grow by an additional 60 per cent by 2025, adding a massive $2.9 trillion, if women would have a fair representation in the economy. At Amway India, we strongly believe that women's empowerment enables competitiveness, growth, and a better society for all of us. Amway India prides itself on supporting women and training them to stay relevant in a dynamic business ecosystem. Through our project Nari Shakti, we aim to bring women to the forefront by providing comprehensive support and training to enhance their skills, helping them become financially independent. Considering the vital role women play in the country's socio-economic development, we believe it is imperative for all the stakeholders to come together and provide not only support but equal growth opportunities to women."
Talking about the project, Loluck Baby, Executive Director, Deepalaya, said, "Nari Shakti is a convergence of efforts of Deepalaya and Amway India towards empowerment of women. It is truly symbolic of the multiplier effect of a programme that will unleash the potential of women to become independent and self-reliant."
Amway India and its NGO partner Deepalaya felicitated 272 underprivileged girls and women beneficiaries who have completed their one-year skill training in fashion designing, wellness, and beauty under the Nari Shakti project. The event witnessed a range of programs and competitions for fashion designing, beauty, and wellness students, followed by cultural performances. To motivate the student further speeches were presented by the guest of honours – Kamal Kant, Amway Distributor; Dr George John, Chief Executive of Deepalaya; Gursharan Cheema, Sr. Vice President, North & South Region, Amway India; Simrat Bishnoi, Vice President, Corporate Communications, Content Marketing & Communications, Social & CSR, Amway India and Loluck Baby, Executive Director, Deepalaya. 
More than 60 per cent of the project beneficiaries felicitated have already started generating additional income between INR 6000/- and INR 12,000/- per month.  They have either successfully launched their micro-enterprises or by being employed. Today, the project has benefitted 25,000 people including 1100 direct women beneficiaries. By the end of 2022, the skilling programme aims to benefit 35,000 people including 2,700 girls as direct beneficiaries. Being implemented in different parts of the country, the women's livelihood programme aims at equipping underprivileged women in the age group of 18 to 35 years with the required skills and entrepreneurship training enabling them to diversify from their traditional roles into new-age entrepreneurs.
The Nari Shakti project puts the much-needed impetus on the adoption of digital means and emphasizes the importance of social selling in the current pandemic scenario to strengthen the gig economy ecosystem that is primarily driven by the women workforce. Furthermore, in collaboration with NGO partners Deepalaya, SRF Foundation, Paryas Society and Mukti Rehabilitation Center, Amway India has scaled up the program and extended its benefits in various locations, including Delhi, Hamirpur (Uttar Pradesh), Sohna (Haryana), Kolkata (West Bengal), and Chennai (Tamil Nadu).