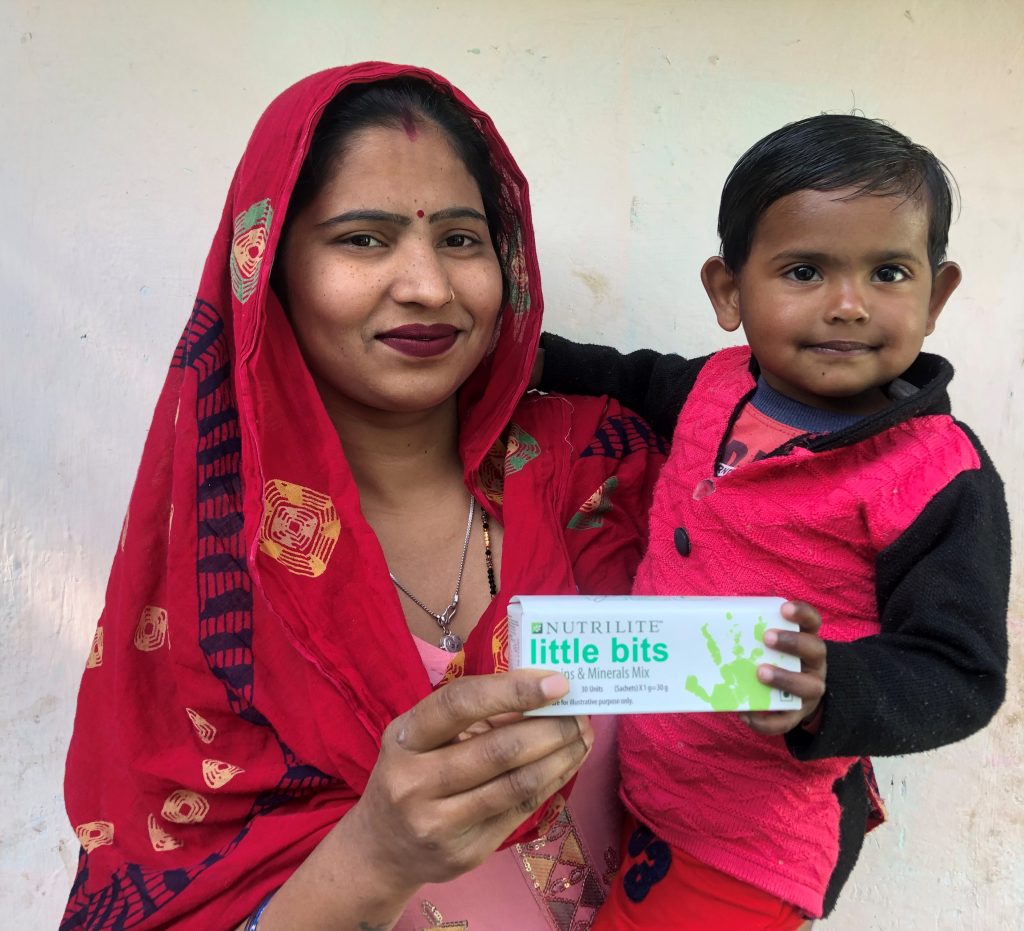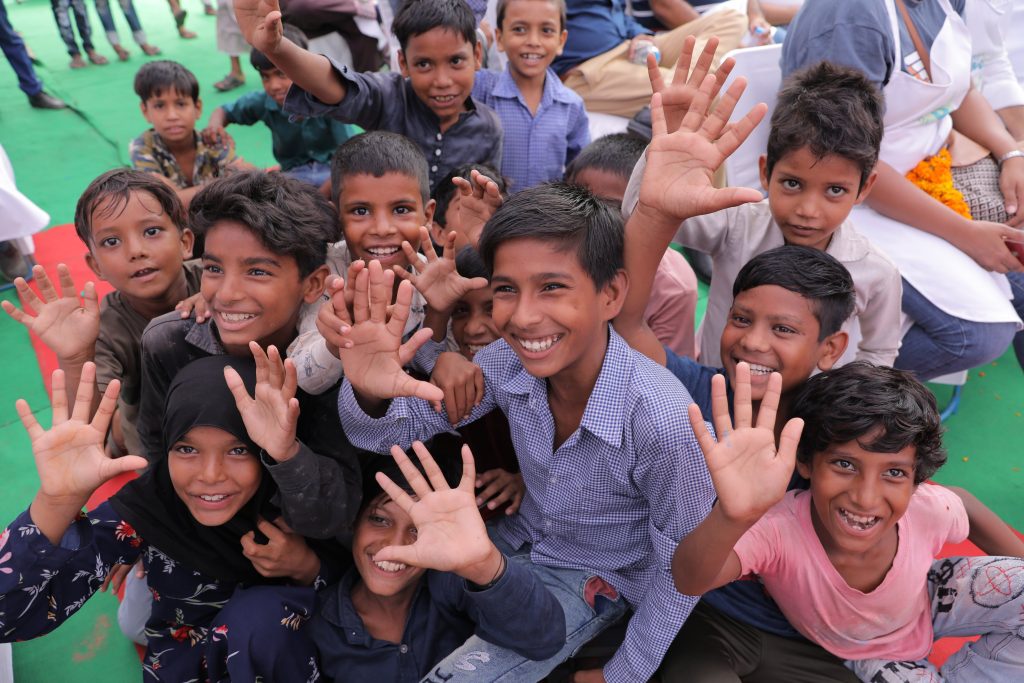 New Delhi: In its continuous effort towards creating a healthier nation and reinforcing its focus on addressing childhood malnutrition in the country, Amway India, one of the country's FMCG Direct Selling companies, recently showcased the remarkable outcome of its nutrition programme, Power of 5. In a span of two years, the programme benefitted over 90,000 individuals including mothers, caregivers and 26,000 children through nutrition education.  Out of these 26,000 children, 7,000 children were supplemented with Nutrilite Little Bits™ – an innovative micronutrient supplement for providing daily essential vitamins and minerals to help manage micronutrient deficiency such as anaemia.
Amway India launched its globally acclaimed community-based programme 'Power of 5' in 2018 aimed at sensitising communities including mothers and caregivers of children under six years to improve their nutritional status. The impact report of the project in Haryana and West Bengal underlined a marked decline in the levels of underweight, stunting and wasting in the children including a significant increase in haemoglobin (Hb) levels resulting in over 350 percent of children with iron deficiency shifting towards the normal category (compared to baseline).
Commenting on the campaign, Ajay Khanna, Chief Marketing Officer, Amway India, said, "In line with our vision of helping people live better, healthier lives, we have always ensured that every endeavour we undertake reflects this vision. As one of the leaders in the health and wellness domain and in line with the Government of India's National Nutrition Mission aimed at combating childhood malnutrition in India, we, at Amway India, are using our rich and deep experience of decades in nutrition to favourably impact the lives of young children through our Power of 5 programme which is a true example of an impact-oriented nutrition programme. With direct engagement with mothers and caregivers, the programme contributes towards ensuring the last-mile delivery of key nutrition interventions, ensuring both greater awareness and proper planning and implementation of the programmes at grass-roots levels. Among the 6000 children in Nuh, Haryana and 1000 children in Kolkata, West Bengal, who were administered Nutrilite Little Bits™, we are happy to note significant improvement in the malnutrition risk score which is found to have decreased by over 58 percent and 84 percent in the locations respectively. This has encouraged us to replicate the programme in other States like Maharashtra and Tamil Nadu, while we continue to work in our existing project locations."
Key Highlights
Power of 5 Programme: 2020 to 2022

End-line survey results basis intervention with Nutrilite Little Bits to 7,000 malnourished children along with nutrition education to their mothers & caregivers

Total Number of Malnourished Children

7000 children between 3 to 6 years of age

Percentage Decrease in Malnourishment Risk Score

Over 58 percent in Nuh

84 percent in Kolkata

Improvement in Overall Haemoglobin Levels

23 percent (from 8.89 ±SD 1.48 g/dL to 10.93 ± SD 1.36 g/dL) in Nuh                                    10 percent ((from 10.54 ±SD 2.98 g/dL to 11.55 ± SD 0.57 g/dL) in Kolkata

Overall  Percentage Shift of Malnourished Children Towards Normal Category Observed During the End-Line Study

Underweight

153 percent

Stunted

147 percent

Wasted

18 percent
Programme Info and Impact
As part of the programme, 26000 children from Nuh district Haryana and Kolkata West Bengal were identified, and nutrition education imparted to the mothers and caregivers of these children for a period ranging from 12 to 24 months.
Of this, 7000 children i.e., 6000 from Nuh and 1000 from Kolkata, in the age group of 3yrs to 6yrs, who required close intervention from an iron deficiency standpoint were extended with controlled administration of micronutrient supplement, Nutrilite Little Bits, for over six months. This comprehensive approach to nutrition education and supplementation showcased significant improvement in the children.
The end-line study showed astounding progress with an increase in over 350 percent of children (compared to baseline), with iron deficiency shifting to the normal category with the average haemoglobin (Hb) levels increasing by 23 percent (from 8.89 g/dL to 10.93 g/dL) and 10 percent (from 10.54 g/dL to 11.55 g/dL) in Nuh and Kolkata, respectively.
The number of children in the severe stunting category decreased by a massive 52 percent in Nuh and the number of children in the severe wasting category decreased by 100 percent in Kolkata.
Amway's Power of 5 essentially addresses nutrition needs during the first 1,000 days of a child's life. To address nutrition inequities in children, the campaign offers holistic solutions to create awareness and implement educational interventions at the grassroots level. Currently, the programme is operational in Sohna, Kolkata, Mumbai and Chennai benefitting over 2,64,000 people including 45,600 children.