Faridabad: The flood situation in Faridabad wreaked havoc on the lives of numerous residents, leaving them homeless and in dire need of assistance. Stepping up to the challenge, Annamrita Foundation, formerly known as ISKCON Food Relief Foundation, swiftly responded to the crisis by providing essential food relief to those affected by the deluge. 
The floodwaters, which penetrated deep into homes, devastated communities, particularly in the areas near Basantpur and Atal Chowk. With houses submerged and lives upturned, the affected residents were not only displaced but also struggling to find their next meal.
Rakesh, a flood victim, shared his experience, "We didn't just lose our homes; we lost our sense of security and stability. Food was the last thing on our minds until Annamrita Foundation arrived."
In the face of this unfolding humanitarian crisis, Annamrita Foundation, with Vice-chairman Dhananjaya Krishna Das at the helm, acted promptly, diverting its attention and resources to address the pressing needs of Faridabad's flood victims. Recognising the urgency, the Foundation mobilised its teams and quickly arranged for food provisions to reach the affected areas.
Within a short span of time, the Foundation succeeded in delivering immediate relief by providing food assistance to 1,000 people. The nutritious meals offered by Annamrita Foundation have not only helped alleviate hunger but have also provided a glimmer of hope and comfort to those grappling with the aftermath of the floods.
SDM Paramjit Singh Chahal, appreciating the efforts of Annamrita Foundation, stated, "This Foundation has volunteered to help, and their contribution is highly commendable."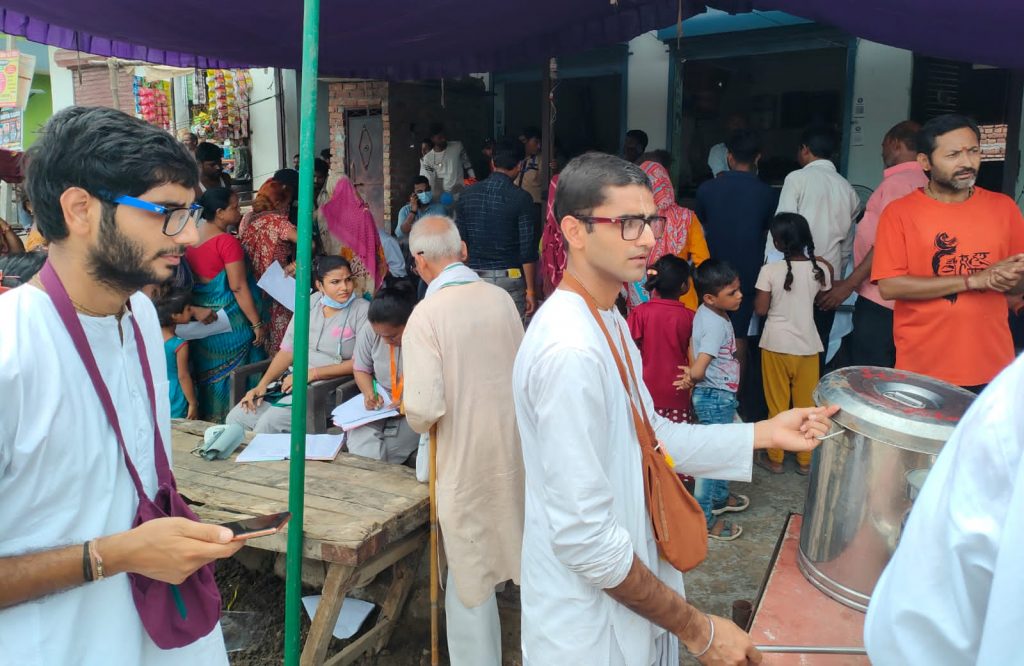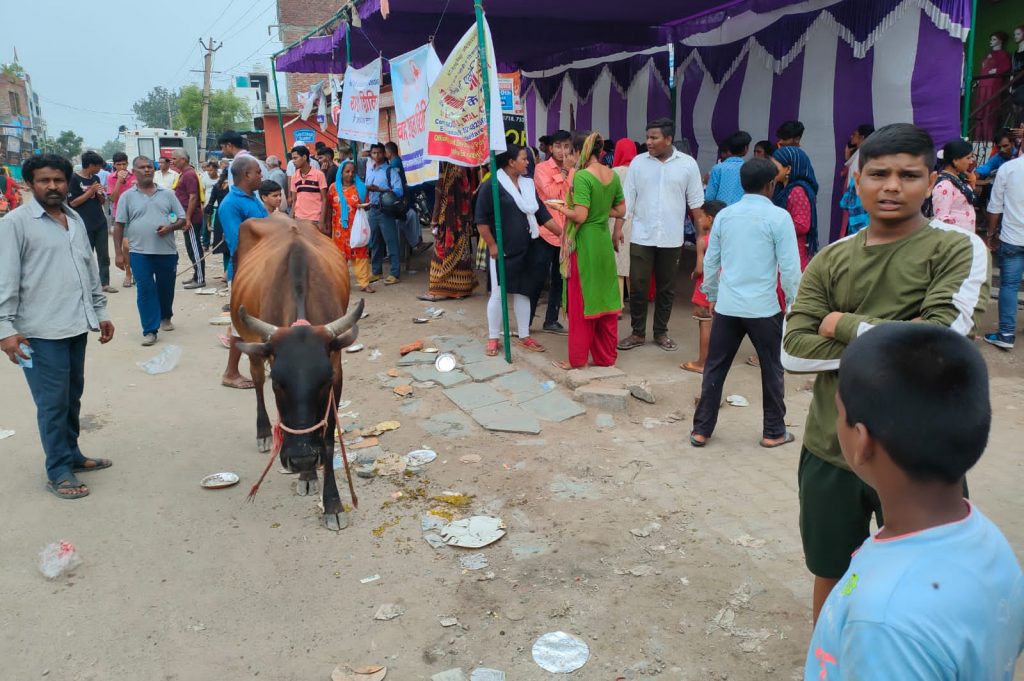 Dhananjaya Krishna Das, Vice Chairman of Annamrita Foundation, North India emphasised the Foundation's commitment to serving humanity in times of need. "Annamrita Foundation has always ventured into disaster relief efforts, be it war, floods, earthquakes, or landslides," he stated. "ISKCON's humanitarian aid is continuing unabated in Ukraine, and now we are extending our support to the flood victims in Faridabad. It is our duty to assist those who are suffering."
It is worth noting that Annamrita Foundation has been actively engaged in serving the underprivileged students of Faridabad district since 2007. Every day, the Foundation provides nutritious meals to over 60,000 poor school students, ensuring they receive vital sustenance for their educational journey.
Annamrita Foundation's commitment to assisting flood victims extends beyond immediate relief. The Foundation has pledged to continue its support until the situation improves and affected communities can regain stability. By standing alongside the flood victims during their time of greatest need, Annamrita Foundation demonstrates unwavering compassion and a dedication to serving humanity.