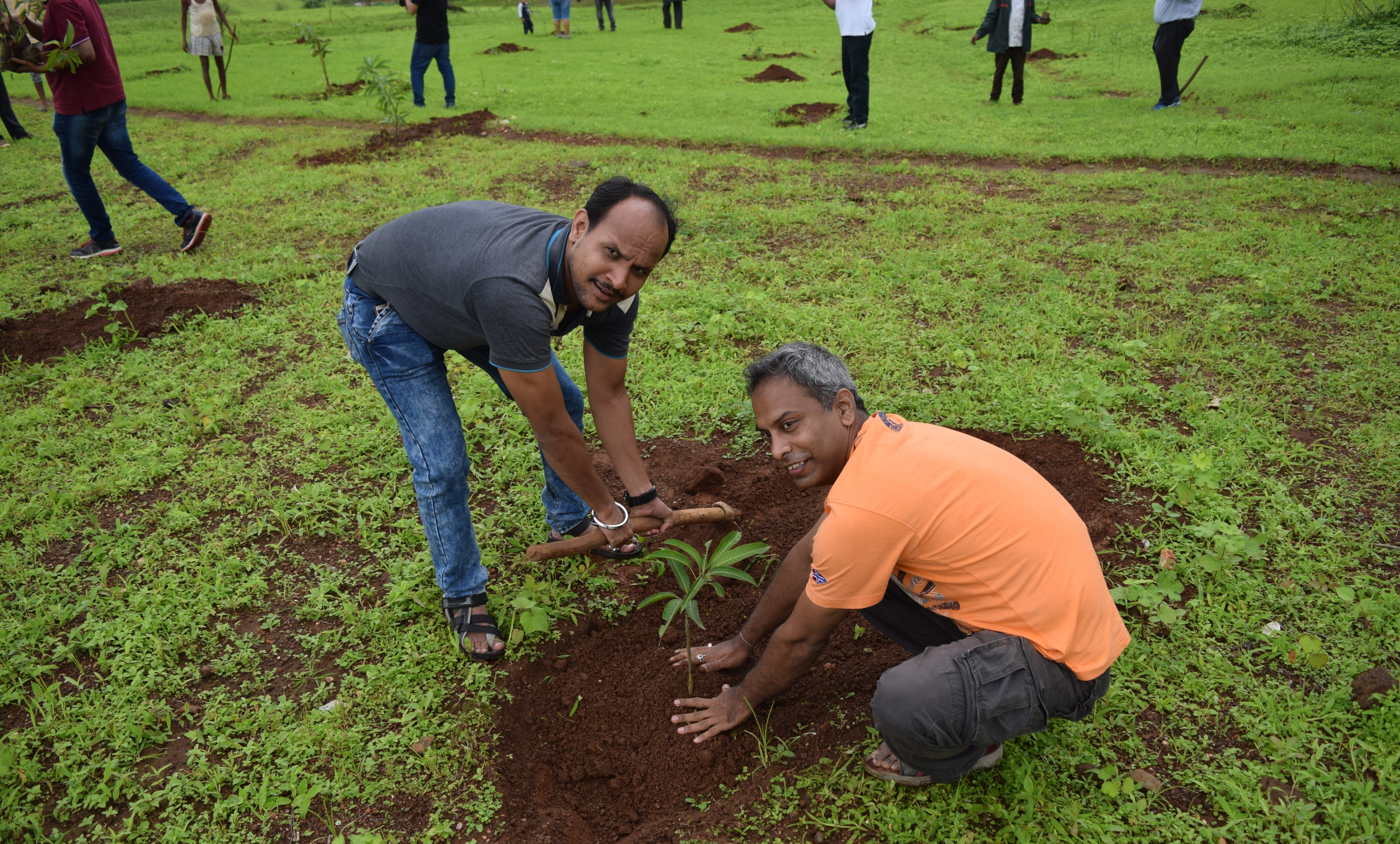 Mumbai, June 14, 2019: Avashya Foundation, the CSR arm of Allcargo Logistics, has announced that it will plant 1,02,500 trees by working with 2300 farmers in Jawahar, Mokada and Karjat – the tribal belt in Maharashtra, under its Maitree 2019-2020 initiative.
To set the ball rolling for Maitree 2019-2020, Avashya Foundation celebrated World Environment Day on June 5, 2019 involving over 200 farmers in that region wherein it created awareness on plantation. With this, the total count has gone up to 0.5 million trees in the last four years. The vision of Allcargo is to plant a million trees by 2021.
Maitree which launched in 2014 aims to provide sustainable sources of livelihood to the tribal communities and economically backward population through tree plantation.  The programme ensures a broader outreach to a large number of families from underdeveloped and tribal regions and improving their socio-economic condition.
"Since its inception, Maitree has proved to be a deep impact project which not only conserves the environment but also creates sustainable livelihood for the poor community. We want to build a society that is sustainable and self-sufficient. Maitree has helped us achieve that to a great extent," Shashi Kiran Shetty, Chairman, Allcargo Logistics Ltd.
Maitree 2019-2020 comes on the back of the success of its previous edition. The previous edition culminated with a Mango Festival at the Allcargo Logistics office in Mumbai on May 17, 2019 wherein farmers from the Mokhada and Jawahar regions in Maharashtra sold 250 dozens of Kesar mangoes, bred from the trees planted under Maitree, to the Allcargo employees. The farmers sold processed cashew at the Mango Festival as well. Avashya Foundation is converging Maitree with MNREGA, a government flagship scheme.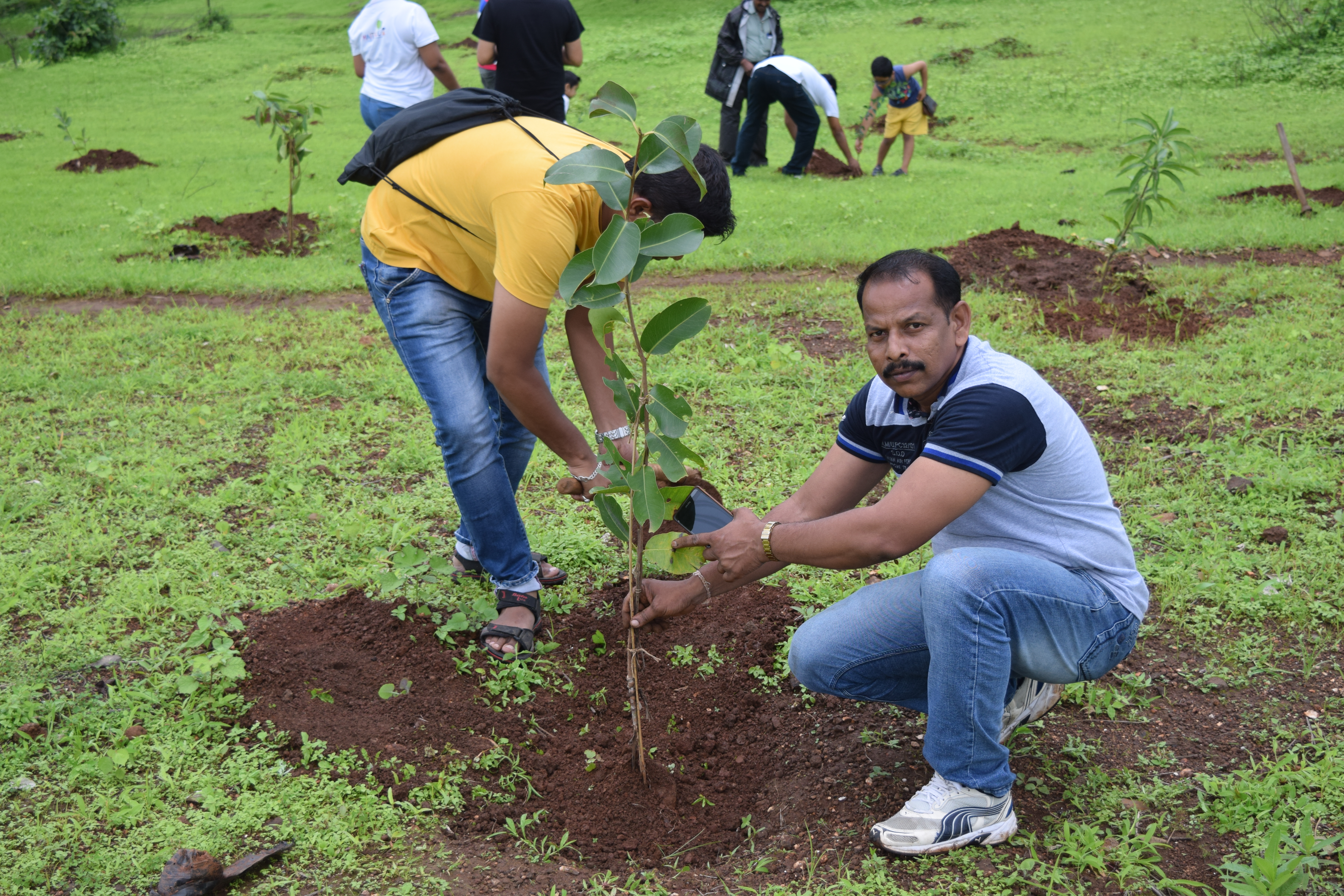 Maitree, a unique project that meets the goals of environment sustainability as well as community empowerment through tree plantations, has benefited over 10,000 farmers by undertaking tree plantation drive in the tribal regions of Maharashtra and Karnataka. Approximately five lakh fruit-bearing trees have been planted in the tribal regions of Maharashtra and Karnataka since its inception.
"The plantation season is about to start. We are in talks with the forest officers to identify new regions and farmers who can reap the benefits of Maitree. Once monsoon is in full swing, we will start taking employees as volunteers for the plantation drive," said Dr. Nilratan Shende, DGM – CSR, Allcargo Logistics Ltd.
The Maitree initiative aims to empower communities by involving them in planting trees that will provide sustainable livelihoods. Fruit-bearing trees add to the family income when the produce is sold in the market. Thus, Maitree helps increase green cover, reduces carbon impact, provides income generation options and mitigates rural migration. The underlying principle is to empower rural families so that they can participate in the growth and development story of the mainstream society.