Jaipur, February 13, 2018: Bharti Foundation, the philanthropic arm of Bharti Enterprises, announced that over 10,840 out-of-school children across 472 villages in Rajasthan have been mainstreamed into regular schooling through the Foundation's Satya Bharti Learning Centre Program – a remedial/bridge course programme which aims to bridge the learning gap of out-of-school children and mainstreaming them into regular schools.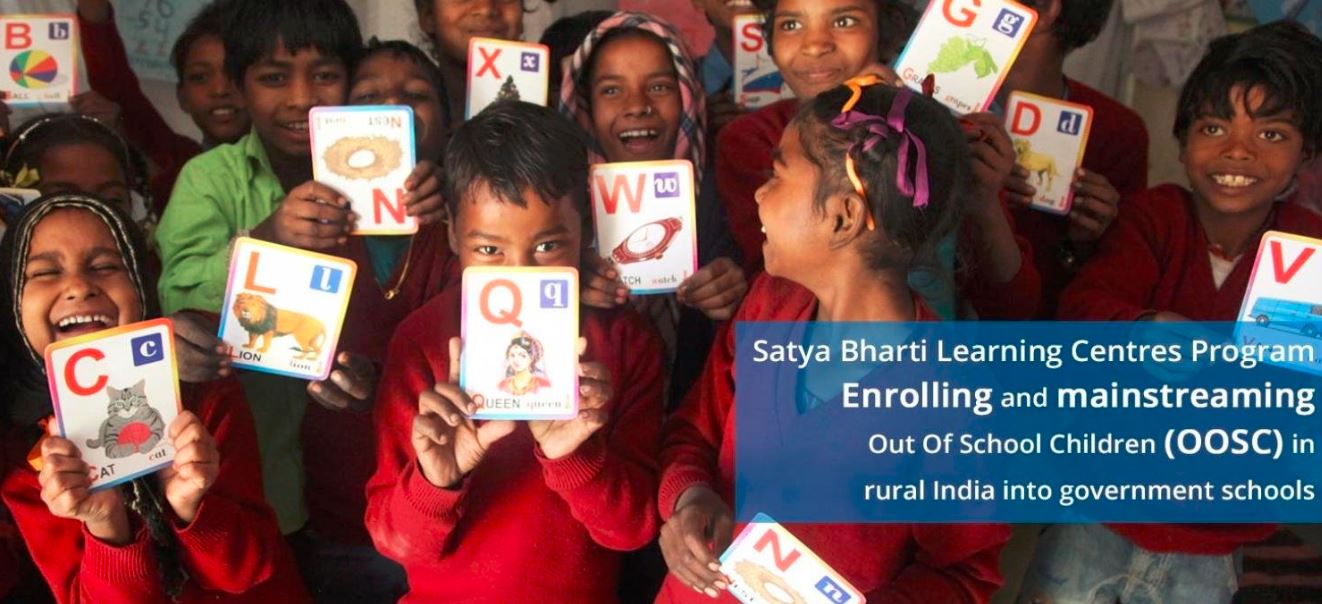 Bharti Foundation's intervention enables the Government of Rajasthan to declare 'Out-Of-School Children' free in six blocks as a result of the mainstreaming initiative in the region. Of the six blocks, three (Chohtan, Sindhari and Ramsar) are in Barmer district while the rest (Chauth Ka Barware, Bonli and Sawai Madhopur) are located in Sawai Madhopur district.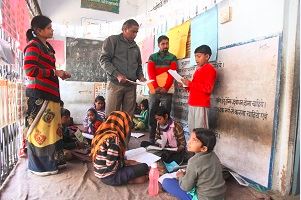 Dr. Priya Balram Sharma, Deputy Commissioner (Rajasthan Education Initiative), Rajasthan Council of Elementary Education said, "We appreciate the support of Bharti Foundation's Satya Bharti Learning Centre Program in identifying Out-Of-School Children and mainstreaming them in Government Schools, thereby resulting in six blocks of the State getting declared Out-Of-School Children free. We are hopeful that Bharti Foundation would continue its commendable efforts and support in eventually bringing children across all districts of Rajasthan back to school."
Under this programme, the Foundation has set up centres in Rajasthan's 1,091 villages, impacting over 25,000 children. Of these, more than 20,000 children have been mainstreamed into age-appropriate grades after providing them with remedial courses. Vijay Chadda, CEO, Bharti Foundation said, "As we celebrate the achievement of mainstreaming the 'Out-Of-School Children' into regular schools, it motivates us to further strengthen our commitment to bring back more children into schools."
Since the programme became operational in 2013, it has directly impacted nearly 37,000 children in approximately 1,500 villages in 47 educationally backward blocks of Rajasthan, Jharkhand and Madhya Pradesh.
Block-wise details of the six blocks declared Out-Of-School Children free
S. No.
District
Block
No. of Centres
No. of OOSC Mainstreamed
RAJASTHAN
1
Barmer
Chohtan
249
6013
2
Sindhari
55
1362
3
Ramsar
74
1608
4
Sawai Madhopur
Chauth ka Barwara
16
414
5
Sawai Madhopur
28
501
6
Bonli
50
945
Total
472
10,843
Region-wise impact of Satya Bharti Learning Centre Program
State
District
Block
No. of Centres
RAJASTHAN
Barmer
Balotra
51
Dhorimana
65
Dhanau
19
Sedwa
13
Shiv
78
Sivana
88
Barmer
27
Gadra Road
5
Jodhpur
Baap
77
Balesar
32
Bapini
8
Lohawat
16
Phalodi
72
Dechu
6
Shergarh
74