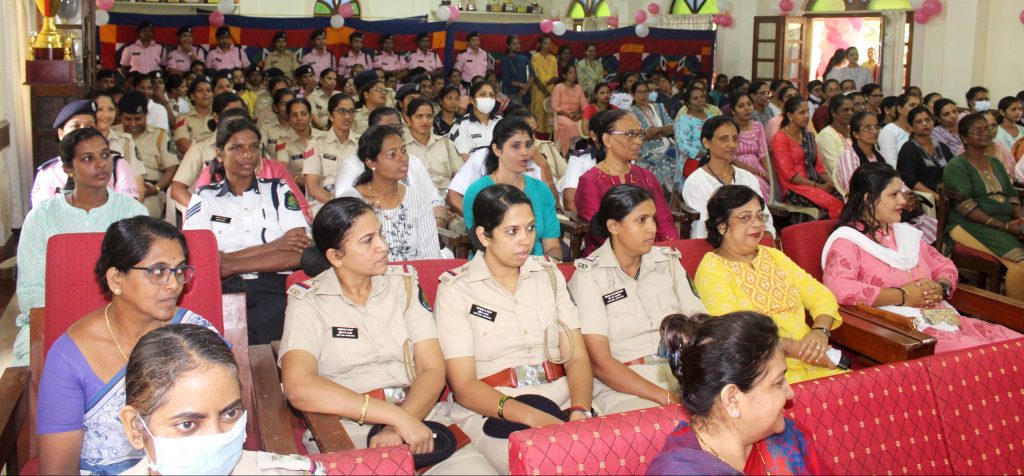 Panaji: Under the 'Swasth Mahila, Swasth Goa' endeavour of cricketer Yuvraj Singh's YouWeCan Foundation, in collaboration with the SBI Foundation, Indian Institute of Banking & Finance and the Government of Goa, 12,000 families allied to the Goa Police will be screened for breast cancer. Launched in October 2021, this project aims to screen one lakh women in Goa within two years for the most common cancer in females, thereby ensuring that at least 50 per cent of the age-eligible female population in the State is screened.
The screening process for the families of Goa Police was kick-started with a small ceremony that was held at GO's Institute, GRP Camp, Altinho, Panaji in the esteemed presence of Goa DGP Shri Jaspal Singh, IPS, IGP Shri Omvir Singh Bishnoi, Smt Kiran Bishnoi, Mentor and guiding force to Yuvraj Singh Foundation and a prestigious member of the Goa Police family, Reshwin Washington of SBI Foundation and Dr Kedar Raikar, Health Officer at PHC Corlim, Nodal Officer at Directorate of Health Services.
Regarding this latest initiative under the 'Swasth Mahila, Swasth Goa' project, Padma Shri Yuvraj Singh said, "A big thank you to Goa Police for supporting our Swasth Mahila, Swasth Goa initiative and for enabling us to screen the female members of your esteemed force and their families for breast cancer. You keep us safe and this is our turn to make you feel safe from cancer. I am confident that through our collaboration, many women will step forward for screening and give a strong fight against this disease."
Goa DGP Shri Jaspal Singh, IPS, also affirmed, "We are happy to partner with the Yuvraj Singh Foundation to spread the message of breast cancer awareness and the importance of timely detection to fight this disease. As a police force, we have a responsibility to serve society and the nation at large. We also have a responsibility to be aware of our health and keep ourselves informed and aware. By partnering with Yuvraj Singh Foundation's Swasth Mahila, Swasth Goa campaign, we are fulfilling the primary responsibility towards our health. We encourage maximum women to come to the screening camps and give a tough fight to breast cancer."  

The mega screening of 12,000 families will be completed in the next seven days with several camps being organised during this period, thereby ensuring that every family of Goa Police is screened. 
Goa IG, Shri Omvir Singh Bishnoi, IPS said, "We would like to thank Yuvraj Singh Foundation for organizing the Swasth Mahila Swasth Goa campaign in the state. Initiatives like these will go a long way in building a nation that is equipped to overcome cancer. I am confident that this campaign would make women aware of the need to go to screening camps and keep their health in check."
Shri Sanjay Prakash, Managing Director & CEO, SBI Foundation, says, "SBI Foundation, along with the Indian Institute of Banking & Finance, is proud to fund this unique initiative of screening the most common cancer in women, and spreading awareness about it. We are grateful to the Goa Police for their active support to the cause, which will sensitise women towards their health and enlighten them about early detection, screening and treatment related to breast cancer."