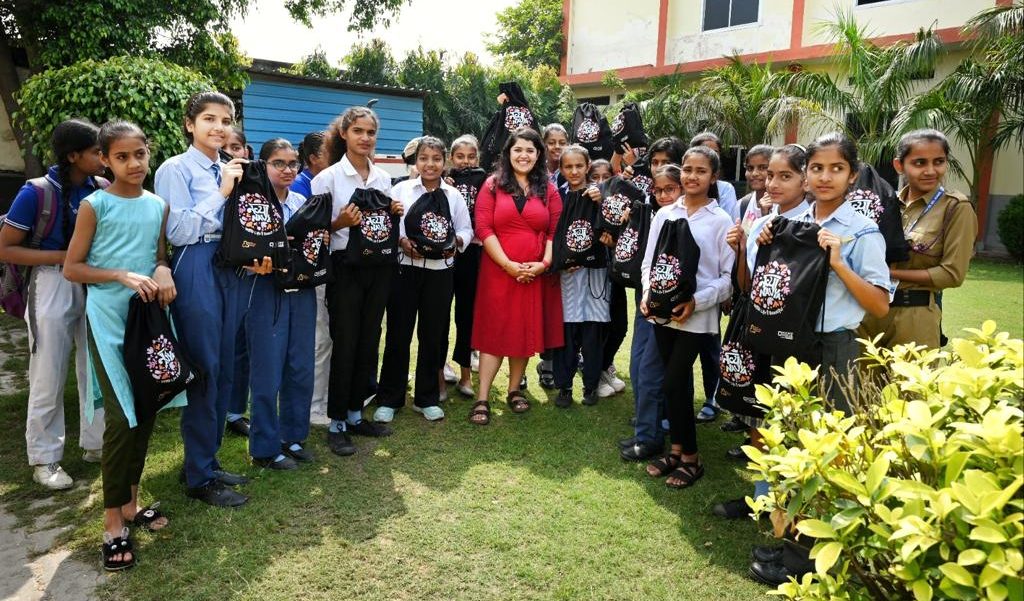 Pataudi: To help young girls navigate puberty – which is often a time of significant physical and emotional upheaval – C3 has been working in five schools in Pataudi district, Haryana. The initiative is supported by Open Text and has been equipping over 1000 adolescent girls with life skills, digital and financial literacy, and information on menstrual health and hygiene.
C3 introduced a unique, first-of-its-kind resource – 'Navya Kits' – to the girls under this intervention. A collection of products and information that would help these young girls understand and manage their periods and dispel myths and taboos surrounding menstruation, these Navya Kits are a cornerstone for adolescent menstrual hygiene. The kits contain six reusable pads (that would last up to two years), a hot water bottle for menstrual pain management, a diary with interactive information on menstrual hygiene and taboos, and a detergent bottle that will help the girls wash and re-use their pads. To further supplement wider usage and safe disposal of sanitary napkins, C3 has also begun setting up incinerators in all of the five schools in which the initiative has been running. The Navya kit is also an essential tool for future advocacy around menstrual hygiene and is something C3 will aim to disseminate through its other adolescent health initiatives as well.
At the launch event, Vandana Nair, Lead, Adolescent and Young People Program at C3, further emphasised the importance of educating young girls about menstrual hygiene, stating that "Menstruation is a natural bodily process that they will likely experience for several decades. By providing them with accurate information and resources, we can help them understand and manage their menstrual cycle and dispel any myths or taboos surrounding menstruation."
Dr Tanaya Narendra, popularly known as Dr. Cuterus, an Instagram influencer with over a million followers and author, was also present at the launch, and interacted directly with the young girls to answer their pressing concerns, to encourage them to have open conversations around menstruation, and providing valuable insights on how young girls can maintain their menstrual health. According to Dr. Cuterus, "This initiative by the Centre for Catalyzing Change (C3) is absolutely unique, fun, and important for all adolescent girls between the ages of 11-13. The products in the Navya kit will help young girls be prepared for their first period and also give them the right information in an engaging manner."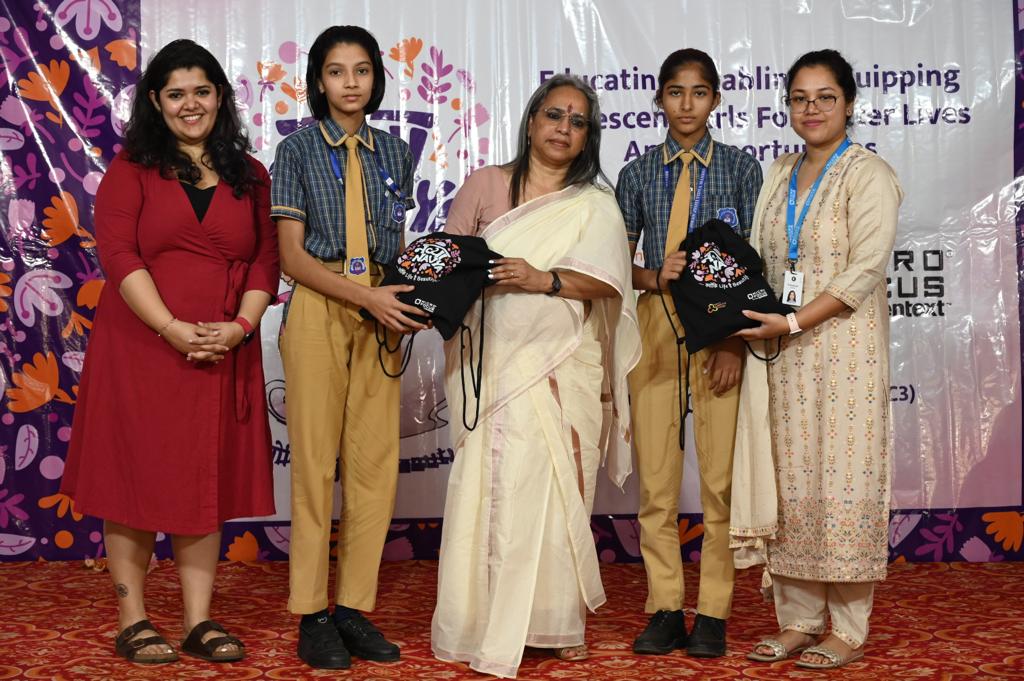 Pushpanjali Saikia, CSR Lead India from Micro Focus now Open Text, reasserted the need to provide girls with all the necessary information to help them achieve both better health and future success. This includes digital literacy, larger emotional and physical well-being, and the confidence to seek out better opportunities and better life choices in today's increasingly digitized world.
The initiative aims to improve the knowledge of adolescents on life skills, health and wellness, emotional and mental well-being, and gender, through participatory processes and digital technology. The program will also link adolescents with appropriate services to address their health needs.
C3 and Open Text are committed to supporting young girls and providing them with the resources they need to navigate puberty with confidence and lead healthy, productive lives.