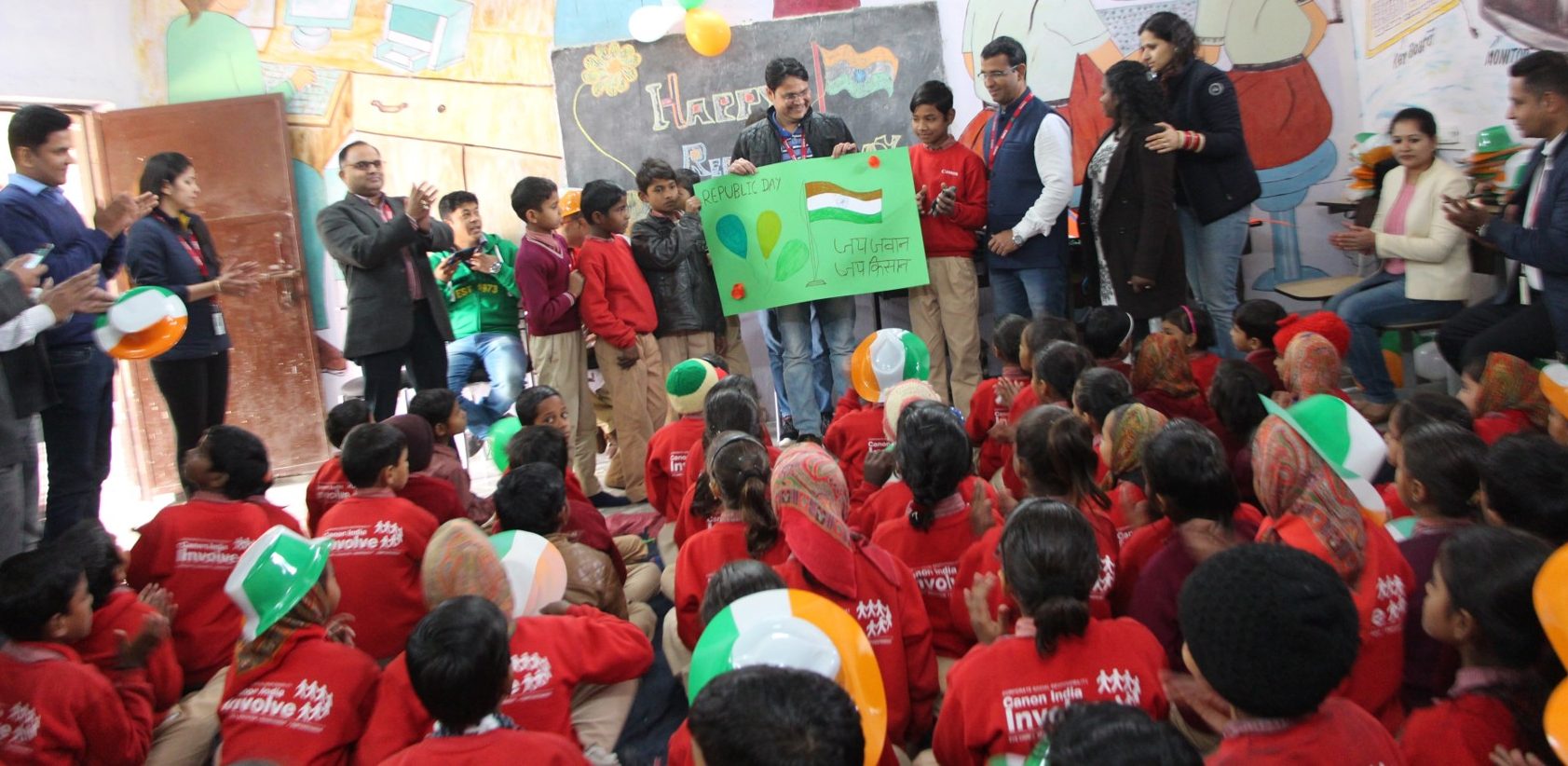 India, January 28,  2019: On the occasion of India's 70th Republic Day, Canon India, one of the leading digital imaging organisations, celebrated the spirit of patriotism and togetherness in its adopted villages across the country. Reliving the essence of a united and strong nation, employees from Canon visited the four adopted villages across the country, including Maheshwari in Haryana, Sol Gohalia in Kolkata, Karanjoti in Mumbai and Maharaja Katte in Bangalore. Employees, along with the children from the village schools, celebrated the proud occasion of oneness.
Marking the celebrations, school children conducted a march past followed by cultural performances including dancing and singing on the theme of patriotism. Adhering to Canon's vision of learning beyond books, where the organisation believes that true learning should be accompanied with experiential leanring, Canon employees engaged with the children in several on-ground activities. The highlights were an interactive session, where children asked questions on 'Republic Day' and what makes the day special. Slogans derived from the conversations were used for an engaging poster-making activity. Children were provided the opportunity to exhibit their creativity and brainstorm with each other and the employees. The posters were showcased at the resource centre of all the village schools, enabling learning from one another. The celebrations ended on a patriotic note with everyone coming together and singing the national anthem in unison.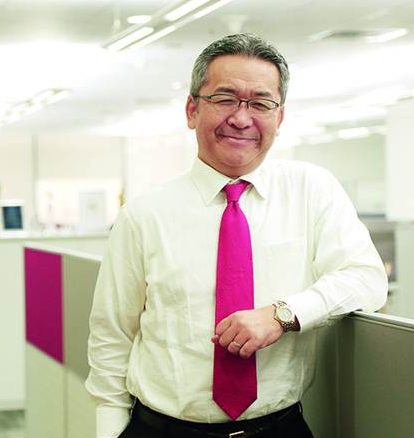 Speaking about the initiative, Kazutada Kobayashi, President & CEO, Canon India, said, "With the new year 2019, we have further reinforced our commitment towards the community. Our success in the country has been possible with the continued support and commitment of our partners, customers, employees, and together, we consider it our responsibility to uplift our society. Through our consistent CSR endeavours, we have been able to chart out meaningful and welfare-driven initiatives, and the smiles that we see across our communities are a testimony to the same."
He further added, "As India achieves a major milestone of its 70th Republic Day, we celebrated the vibrant culture of the country in unison with our adopted villages and instilled the spirit of togetherness among the children. We truly believe that children are the future of a country, and the learnings that they carry forward with them will ensure a bright and prosperous tomorrow for all. This year, we will be introducing several advancements and initiatives to our social responsibility endeavours which will see maximum participation from Canon India employees with full vigour."
Through initiatives like these, Canon India aims to enlighten the children on the importance and meaning of a democratic constitution and to help them recognise and acknowledge the spirit of a united nation. As a part of its 'Adopt a Village' initiative, the organisation adopts villages and undertakes the charge of their development in areas of 4E's – Education, Environment, Eyecare and Empowerment.