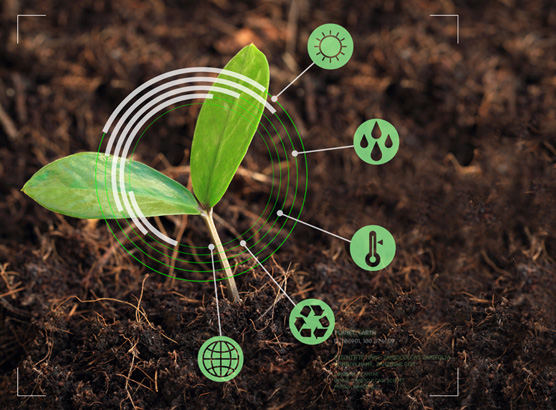 New Delhi/Bengaluru: Following the successful conclusion of the first edition of Krishi Mangal – a scale-up accelerator programme to support Agritech enterprises working on solutions for smallholder farmers, Cisco and Social Alpha have selected the cohort of start-ups for its second edition.
Initiated in 2021, the first edition of Krishi Mangal successfully impacted more than 17,000 farmers and led to the creation of 200+ jobs, facilitated 500+ micro-entrepreneurs and onboarded nearly 25 Farmers Producers Organisations (FPOs). The programme was delivered across Karnataka, Telangana, Andhra Pradesh, Maharashtra, West Bengal, Tamil Nadu, and Uttar Pradesh. 
As the programme enters its second edition in FY23, the 18-month market access and scale-up accelerator programme will support seven in-revenue start-ups impacting agriculture & allied livelihoods. These start-ups will focus on scaling technologies for soil rejuvenation, water & crop management, and efficient post-harvest management. Each start-up will receive grant funding, piloting opportunities, go-to-market assistance, fundraising guidance, technology refinement, and mentorship support from experts. By combining Social Alpha's innovation curation approach with Cisco's technological expertise, these start-ups will deploy income-enhancing climate-resilient technologies at scale.
The Cohort includes the following start-ups:
Proximal Soilsens has built the world's tiniest, most repeatable, and user-friendly soil testing system 'NutriSens' to provide accurate, quick soil test results.
Niyo Farm Tech has designed small, user-friendly sprayers to reduce drudgery and improve yields.
Urdhavam Environmental Technologies have developed a smart patented borewell recharging technique – Borecharger, to revive borewells. 
Dharaksha Ecosolutions created a biotechnology process that converts crop stubble waste into biodegradable packaging material, replacing thermocol.
Animeta Agritech uses a digitised end-to-end animal healthcare platform providing instant aid 24/7 through its disease-diagnosing chatbot and a connected platform for ethnoveterinary products.
Mivipro Products Private Limited developed Herboliv+, a bio-liquid made from botanical extracts and natural ingredients. It effectively masks the crop's odour and renders it unappetising for wild animals.
Capsber Global Agro improves crop yields and food security by leveraging the potential of the microbiome, which results in a decreased carbon footprint and mitigates soil erosion.
"More than 80 per cent of farmers in India are small and marginal and undergo various challenges, including intergenerational poverty, poor soil quality, lack of water resources, credit access, high cost of inputs, post-harvest losses and broken value chain and market access. Added to that are the additional risks of extreme & chronic climate changes regionally," said Himanshu Mishra, Director – Livelihoods & Prosperity, Social Alpha. "New technology solutions are helpful, but farmers can only adopt tech solutions if we demonstrate value to them. Our initiative Krishi Mangal will help these farmers access technology that can reduce their risk and costs and help realise market value for their produce. We are happy to enter the next phase of the initiative and aim to make more progress and generate greater impact by making agriculture and allied value chains efficient, sustainable, and climate-resilient," he added.
Harish Krishnan, Managing Director & Chief Policy Officer, Cisco India, said, "It's heartening to see how Agri-tech start-ups are positively transforming agricultural practices by empowering small and marginal farmers. Krishi Mangal truly resonates with Cisco's purpose of powering an inclusive future for all by leveraging the power of technology. The program identifies and provides a platform for some of the most promising Agri-tech start-ups to develop their products, sharpen their value proposition, enhance their capabilities, localize their solutions, and build the organisation at scale. And Cisco employee champions are committed to extending their expertise to coach and mentor these start-ups across diverse areas. Through Krishi Mangal 2.0, we pledge to invest in technology-led innovations to build Climate-resilient agricultural practices that will revolutionise the lives of marginal farmers."
Chintan Vaishnav, Mission Director at Atal Innovation Mission, said, "We should promote innovations that make the world more inclusive and meet the sustainable development goals, that includes women, small and marginal farmers, grassroot innovators, etc. With programs like Krishi Mangal that promote such innovations, the impact for small and marginal farmers at scale can be created through sustainable businesses. To achieve this, we need to create mechanisms for alliances between different parts of ecosystem like incubators, governments, investors, etc. and the government will need be a catalyst in this process.''