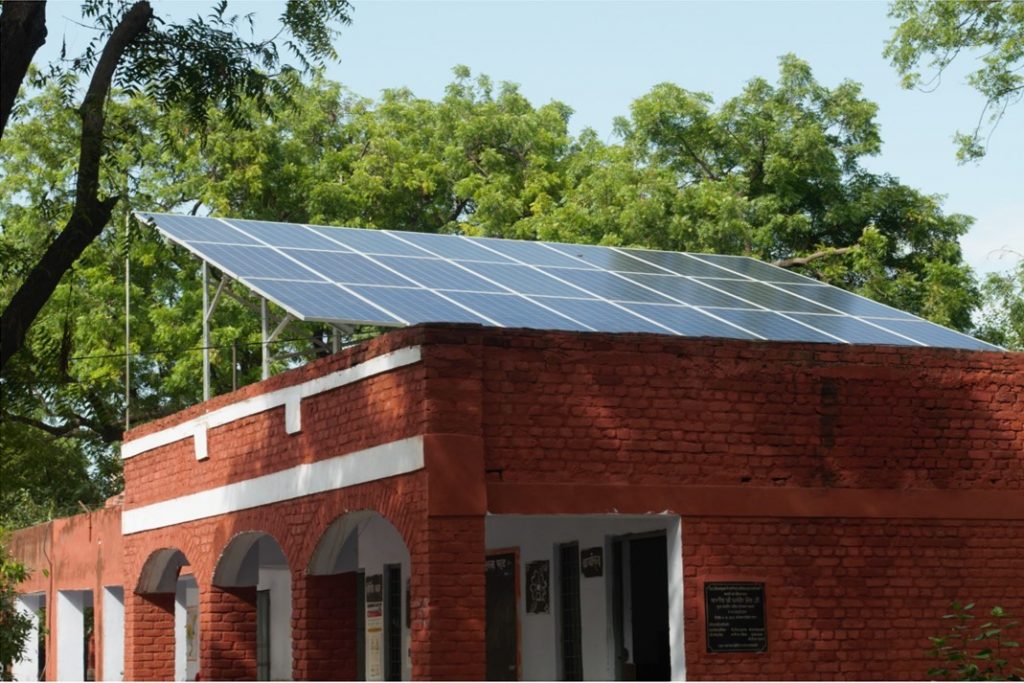 Haryana: According to a Niti Aayog Research Report* 75 per cent of households do not have drinking water on-premises and 84 per cent of the rural households do not have piped water access with 600 million people facing high-to-extreme water stress. It is estimated that waterborne diseases generate an economic burden of approximately USD 600 million a year in India (UNICEF estimates). The degree of negative impact caused by this crisis is unimaginable and it is safe to say that our lives and our entire future hangs in balance due to this crisis.
As a part of its on-going social intervention campaigns SEED, one of India's leading integrated social project consulting, planning and implementing agency carried out successful initiatives in Government Senior Secondary School, Bhondsi, Gurgaon, Government Secondary School, Lakhuwas, Gurgaon and Government Senior Secondary School, Jaindapur, Palwal. SEED has installed a solar-powered Water RO system of 100 lph (litre per hour) capacity accompanied by a solar plant of eight KWA capacity in government schools. The total number of beneficiaries at the receiving end of this programme were close to 2500 including children and school staff.
On the occasion of International Water Day, Romira Roy, Founder and Chairman of SEED said, "Water is amongst our most fundamental needs. It is painful to see how till date many households in India have no source of drinking water at home or within measurable distances from their location. There is a need to ensure clean drinking water and also take concrete steps towards saving water in order to secure our future. Only one in three schools in India have basic water, sanitation and hygiene (WASH) services, putting our children at an increased risk of COVID-19 and other transmittable diseases. It has become more and more important for us to collaborate in order to mitigate the crisis that lies ahead of us by rolling out comprehensive CSR strategies."
According to the Composite Water Management Index (CWMI) by the NITI Aayog, the country's water demand is projected to be twice the available supply by 2030, implying severe water scarcity for millions and an eventual six per cent loss of the country's GDP.
Dr Shyam Raghav, Principal, Sahid Subedar Kumar Pal Singh Raghav Government Senior Secondary School, Bhondsi, Gurgaon said, "Access to clean and healthy drinking water is one of the basic rights of every child, but sadly, many children in our community have been deprived of this. We are extremely thankful to SEED for carrying out such noble interventions here as these interventions will play a pivotal role in safeguarding the students and ensure healthy growth and development for the children of our community."
SEED has also helped in installing Solar Panelled RO Systems in 6 schools of Jorhat, Assam and in two schools of Alawalpur Village, Palwal District, Haryana. Thus, ensuring continuous access to clean and hygienic drinking water for thousands of children present in the respective regions. In addition to this, awareness sessions were also conducted in schools for better water, sanitation, and hygiene practices through IEC dissemination, meetings, and nukkad nataks.