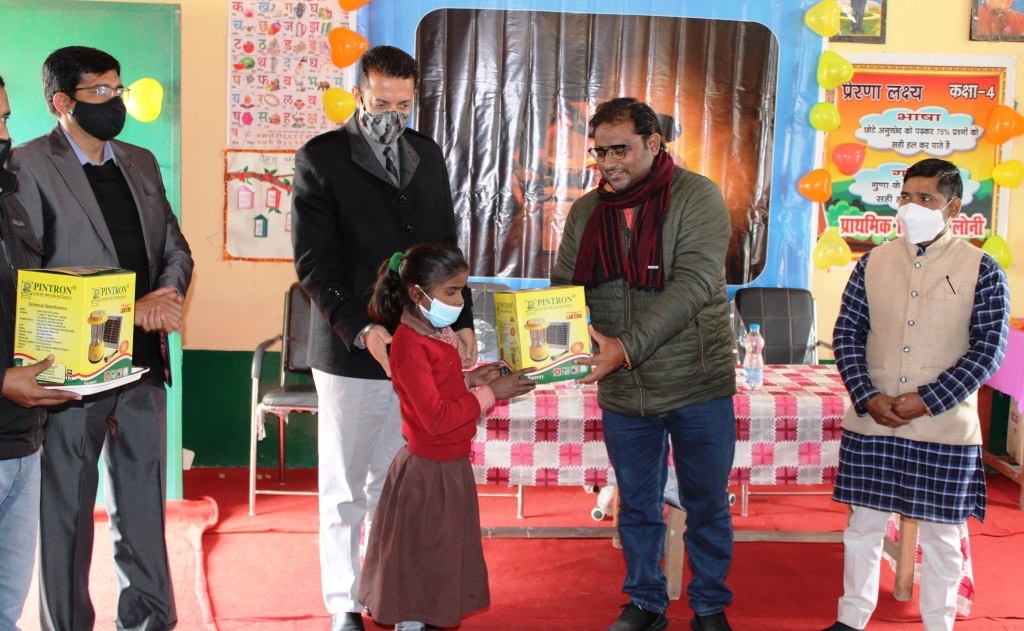 Uttar Pradesh: DCM Shriram Foundation the philanthropic arm of DCM Shriram Ltd. distributed 300-plus solar lanterns to primary school children in Loni and Nagla Bhagwan villages of Hardoi district of Uttar Pradesh. DCM Shriram Foundation runs a primary school education programme called 'Khusali Shiksha'' with its implementation partner Pratham Education Foundation in Hardoi and the Lakhimpur districts of Uttar Pradesh. Under this initiative, the employees of DCM Shriram Ltd donated solar lanterns as a part of its employee volunteering programme – WeVolunteer.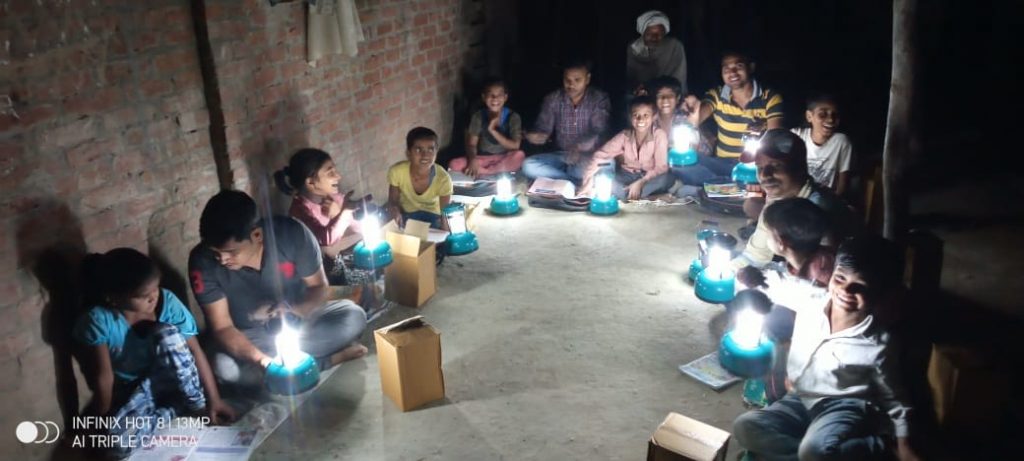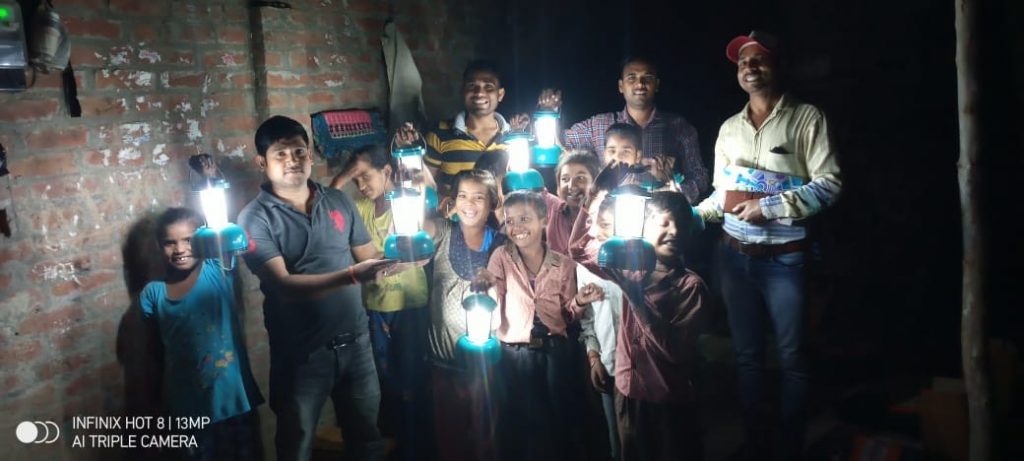 As schools continue to remain closed due to COVID-19, the lanterns will enable children to study at home in the absence of electricity. DonateKart helped DCM Shriram Foundation in implementing this campaign. Shashank Yadav (ABSA) from the Education Department, who was the Guest of Honour, along with Kuldip Singh, Unit Head, DCM Shriram Ltd, Sugar Loni Unit, distributed these solar lanterns. Donatekart facilitated the contribution of these solar lanterns which aims to work as enablers in supporting education and learning continuity for thousands of children during the pandemic, especially since these children from remote areas lack the resources to continue their education at home. These solar lanterns will bridge this gap and help illuminate their academic lives.
Along with this, DCM Shriram Foundation has developed a Shefrol Technology-based Sewage Water Treatment Facility and Water Conservation Unit in Hariawan village of Hardoi district with technical support from Prof SA Abbasi, School of Engineering and Technology, Pondicherry University. Shefrol
Technology uses aquatic plants to absorb chemicals, pathogens and microorganisms from wastewater, making it fit for irrigation purposes. As the plants grow, thriving on the waste, they continuously detoxify the water. The pond gets sewage inflow from 150 HH's covering a population of 2500. The STP cleans 85 KLD wastewater and the pond water
storage capacity is 7500m3 of water.
The facility was inaugurated and handed over to the Gram Pradhan and concerned committee by Chief Development Officer(CDO), Hardoi, Akanksha Rana in the presence of Unit Head DCM Shriram Ltd Sugar Unit, Hariawan, Pradeep Tyagi and other government officials. CDO Hardoi was informed about DCM Shriram's work and learned about the Shefrol technique. Prof. S.A. Abbasi of Pondicherry University joined the session virtually during the inauguration and explained how the Shefrol technique works and its process.
During the programme, several government officials, as well as DCM Shriram staff with locals, expressed their gratitude and eagerness to see the changes that may occur as a result of the intervention.